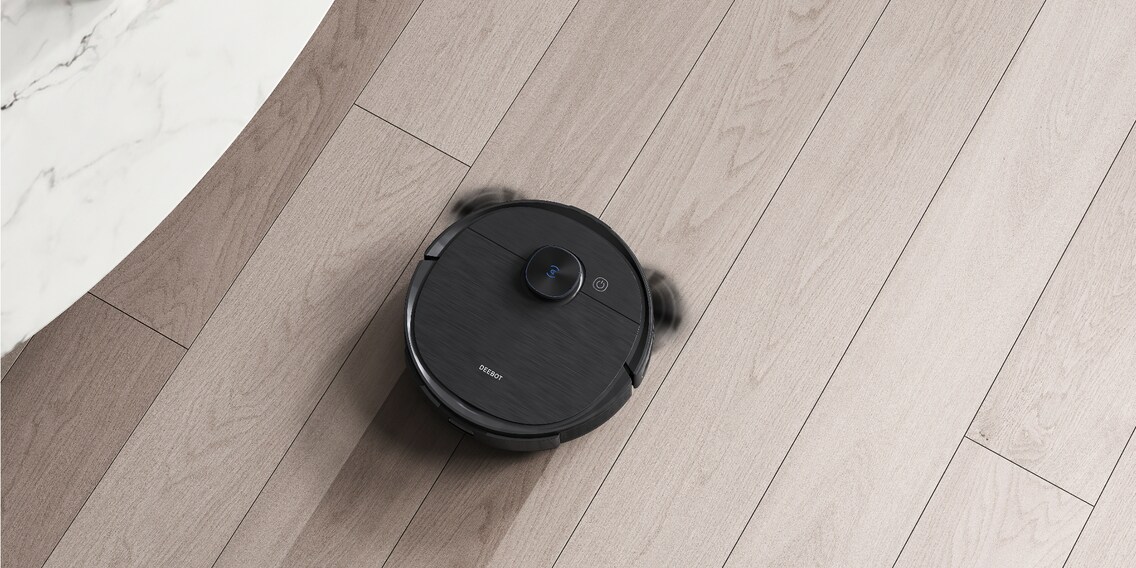 This article was translated automatically.
What rubber rollers have to do with your dirt and the Ecovacs Deebot T9 AIVI

Sergio Costa
Zurich, on 01.03.2022
The Deebot T9 AIVI is the latest high-tech model from the manufacturer Ecovacs with many innovative features. Know the biggest two selling points right here.
The Deebot T9 AIVI also gets a front-facing camera in its equipment again, which is pretty good at detecting and avoiding obstacles. This camera also maps your apartment in 3D. All information can then be found in the corresponding app. If you enjoy talking about your robot vacuum cleaner with your dog or cat, you can also do this via the app. In terms of physical features, the Deebot T9 AIVI can possibly convince you with the easy change of the brush or rubber rollers.
Comprehensive app
If you're a fan of using your phone to control your smarthome down to the smallest detail, then the Deebot T9 AIVI is probably for you. In addition to the already extensive app, there are now two big new features. First, the navigation system consisting of a front camera and laser no longer maps your home in two dimensions, but in 3D. This gives you an even better impression of how to use the robot's cleaning and no-go zones. On the other hand, you can now not only control the robot live via app, but also use it as a voice avatar. This gives you the opportunity to talk to people and pets in the house and see what they are doing.
Rubber instead of bristles
When you turn the Deebot T9 AIVI over, you immediately notice the new rubber rollers. This brush replacement has been on the market for a few years now. Since the rollers don't have bristles, but short flaps, there's hardly any hair or dirt that gets tangled around them. This means that you rarely have to clean the rollers by hand. They are particularly suitable for deep cleaning carpets and vacuuming pet hair.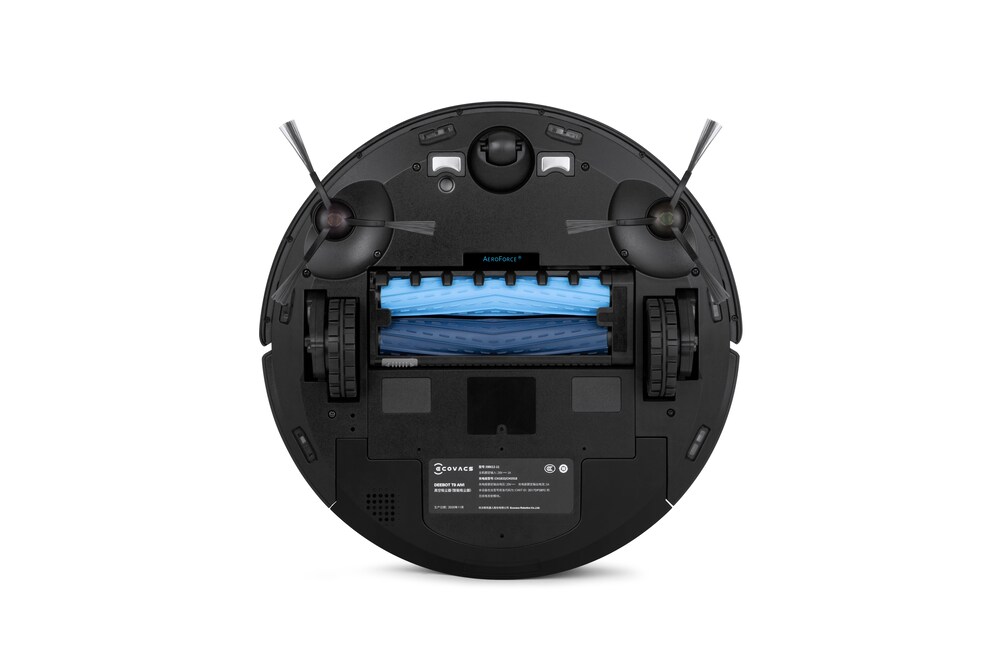 Bin and wiping function
On the Deebot T9 AIVI, the container only measures 300 milliliters. This weakness is only put into perspective by the new suction station, which, however, is yet to be launched and must be purchased separately. Furthermore, the new robot vacuum cleaner offers a damp mopping function with a vibrating mopping pad that also lifts automatically. This can be handy, as it allows the entire apartment to be cleaned in one go. As with all other mop models, however, this function is more for post-polishing. Dried or sticky dirt is a bit too big for robots.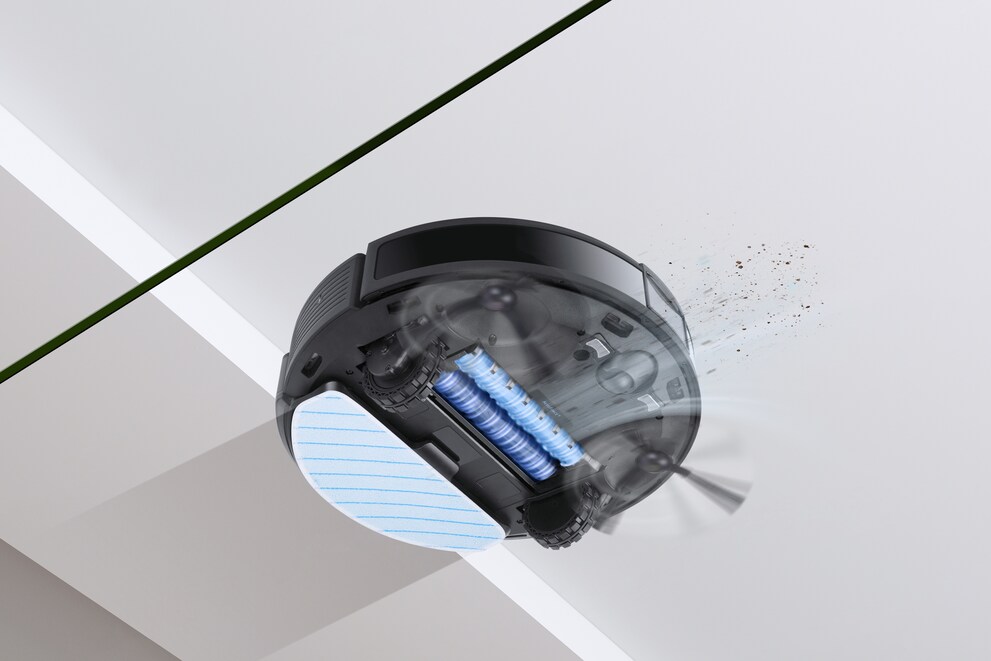 Navigation
This vacuum robot has both a laser turret for distance measurement and a front camera, which it uses to detect obstacles. In this way, it avoids cables, socks or Lego bricks. In addition, it independently organizes the cleaning schedule for the requirements of your type of room.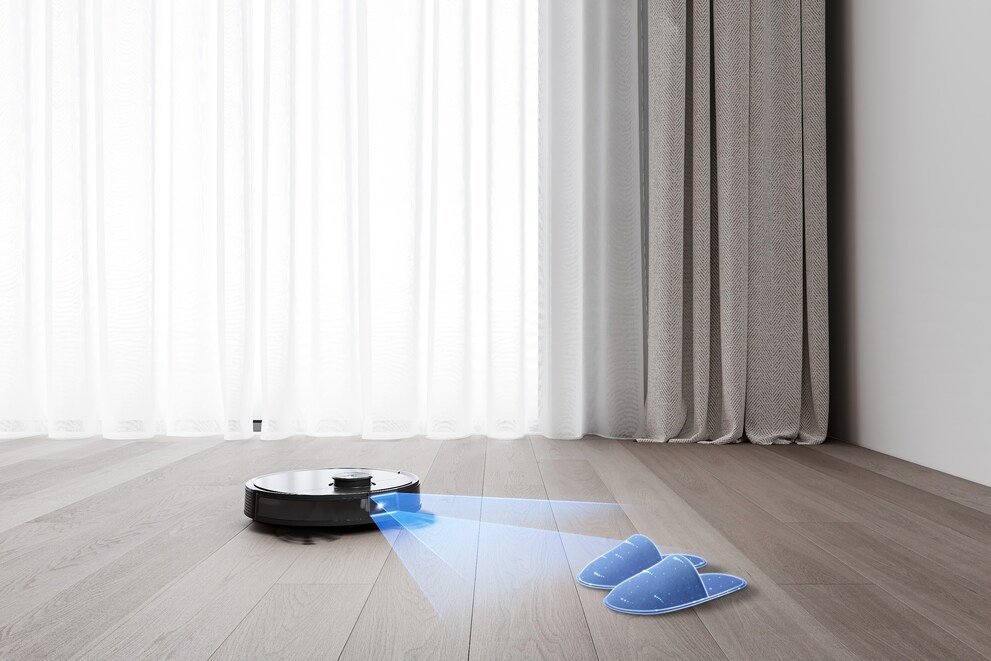 ---
---
These articles might also interest you
Skeleton Loader

Skeleton Loader

Skeleton Loader

Skeleton Loader

Skeleton Loader

Skeleton Loader