Best Roko products in the Softboxes + Reflectors category
On this page you'll find a ranking of the best Roko products in this category. To give you a quick overview, we've already ranked the most important information about the products for you.
1. Roko UB-110S
Reflex umbrella with 110cm diameter, silver inside and black outside. Can be used with flashes and LED lights and makes the light more directional.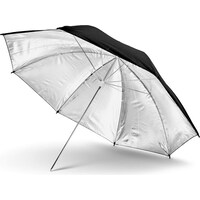 2. Roko R2130
Super compact 2 in 1 mini reflector with 30cm diameter and 12cm transport size. Offers silver and gold coated sides for brightening small subjects or body parts (e.g. face).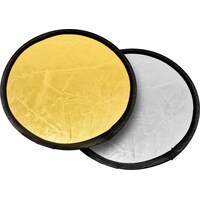 3. Roko UB-110T
Large white transparent translucent umbrella with 110cm span, the cheap and fast alternative to a softbox. Suitable for flashes and LED lights with corresponding holder (hole) for umbrellas. Makes the light softer, shadows more diffuse and is therefore ideal for full-body shots of people or for portrait photography.