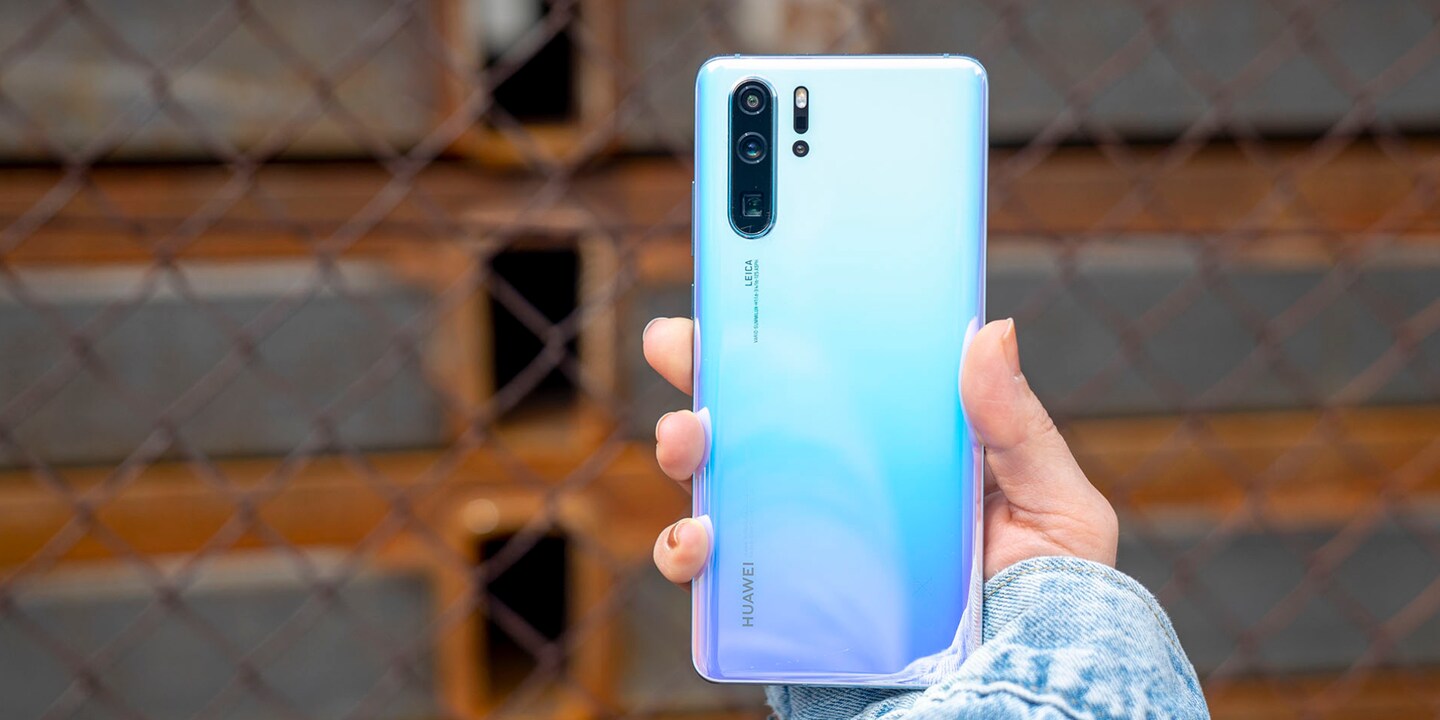 Huawei P30 Pro im Test: Die Perfektion einer Plattform
Das Huawei P30 Pro stampft die Konkurrenz in Grund und Boden. Das Smartphone ist so dermaßen gut durch optimiert, dass der Rest des Feldes momentan keine Chance hat. Der Teufel steckt aber – wie immer – im Detail
Die Specs klingen nach Flaggschiff-Standard, aber was Huawei mit dem P30 Pro abliefert ist die Perfektion eines Systems. Das Huawei P30 Pro ist getuned, optimiert und wohl so ziemlich das Beste, was du aus den Specs herausholen kannst.
Kurz: Das Huawei P30 Pro ist ein Curb Stomper.
Da kann kommen, wer will: Das P30 Pro steckt sie alle weg. Stampft sie in den Boden. Daher ein Loblied auf ein Gerät, das auf dem Papier so okay bis gut daherkommt, in der Benutzung aber Freude macht wie kaum ein anderes.
Mein Freund, der Akku
Mein erster Augenmerk gilt, da ich jüngst über die Leistung des Samsung Galaxy S10 Plus hergezogen habe, dem Akku. Das Experiment ist simpel. Am Freitagmorgen um 6 Uhr nehme ich das P30 Pro vom Strom, benutze es ganz normal – WhatsApp hier, Telefon da, Mails sowieso, Youtube selbstredend und so weiter – und warte darauf, dass das P30 meint, ich müsse es aufladen.
Ich habe mich nicht auf eine ganz so lange Zeit ohne Laden eingestellt.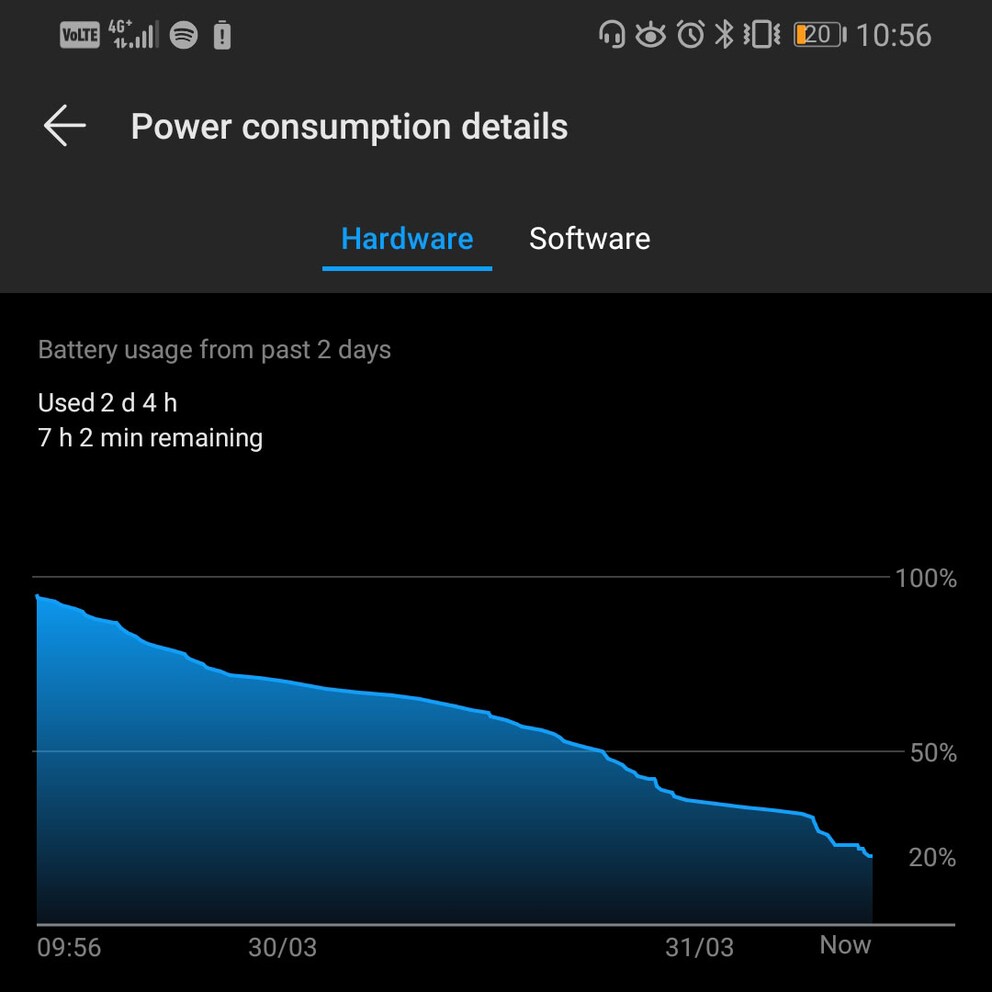 Nach zwei Tagen und vier Stunden kommt bei 20 Prozent Akkustand die Warnung: Bitte aufladen. Das sind 52 Stunden – nach Heavy Use. Das ist beeindruckend. Klar, ich erinnere mich noch an mein Nokia 6210, dem der Akku alle etwa fünf Tage ausgegangen ist. Aber das waren die alten Zeiten, die Huawei immerhin etwas zurück bringt.
Wenn du das P30 Pro auflädst, dann empfehle ich dir das 40-Watt-Ladegerät aus dem Lieferumfang.
Das Resultat: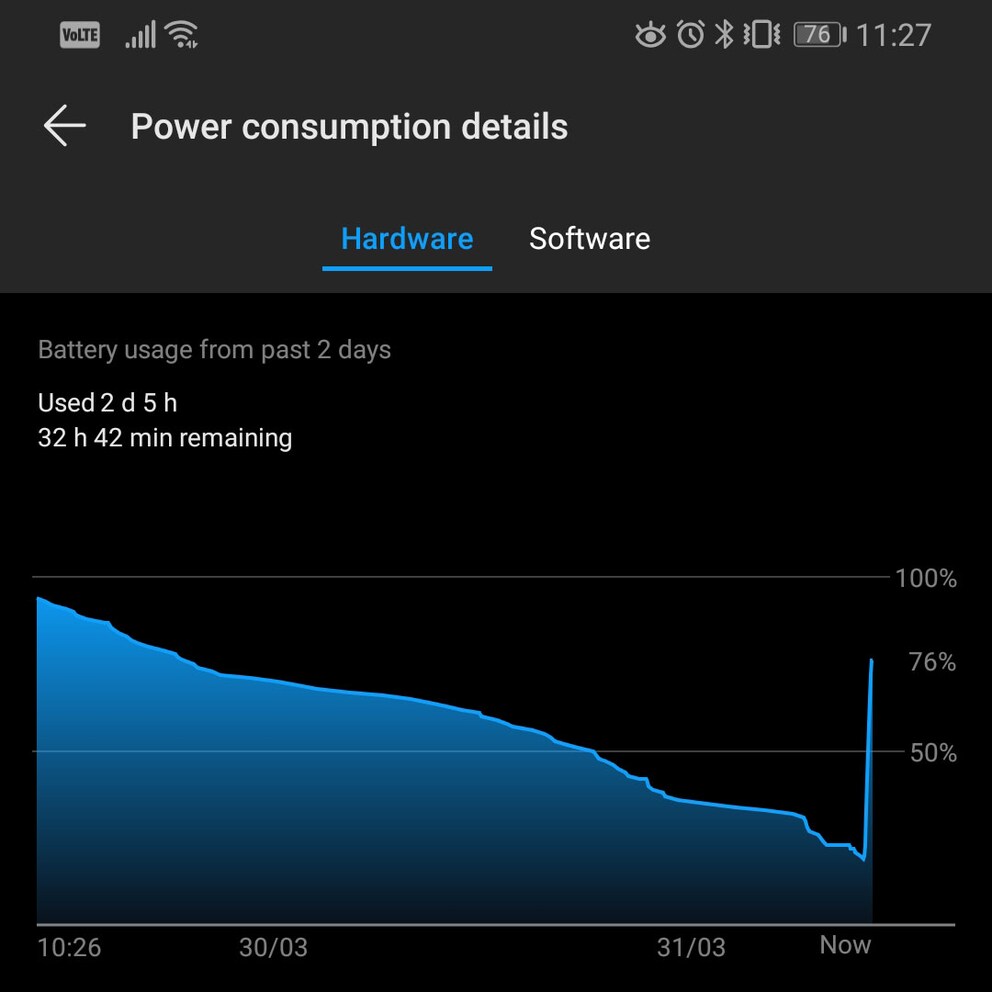 Nach 31 Minuten hat der Akku sich um 56% auf 76% aufgeladen. Das ist schwer beeindruckend. Mit der Akkuleistung habe ich über 24 Stunden Saft und muss mir eigentlich um nichts Sorgen machen.
Das ist der mit Abstand größte und langanhaltendste Wow-Effekt des Huawei P30 Pro. Denn der Rest ist zwar technologisch beeindruckend, aber der Akku ist ein Stück Lebensqualität und auch ein Indikator dafür, was Huawei mit dem P30 erreichen will.
Der Punkt, an dem das Marketing scheitert
Genau wie das Huawei Mate 20 Pro läuft das P30 Pro auf dem Kirin 980 System-on-a-Chip (SoC). Das ist nichts Neues. Die 6 GB RAM haben wir auch schon gesehen und AMOLED-Displays sind Standard. Doch Huawei hat sich nicht einfach auf den Lorbeeren der Technologie und deren Erfindung ausgeruht. Es ist offensichtlich, dass der Konzern die Plattform optimiert hat, wo es nur geht. Es ist eine andere Art Wettrüsten. Wo das Mate 20 Pro technologisch bewiesen hat, was Huawei drauf hat, beweist das P30 Pro technisch, was die Ingenieure und Programmierer können.
Es ist schneller, flüssiger und angenehmer in der Handhabung als jedes andere Smartphone von Huawei in der Vergangenheit. Das Gerät funktioniert, hat noch Saft und ist immer schnell. So sollte ein Smartphone sein. Nicht etwas, das sich dir aufdrängt, sondern etwas, das dir zur Seite steht und da ist, wenn du es brauchst.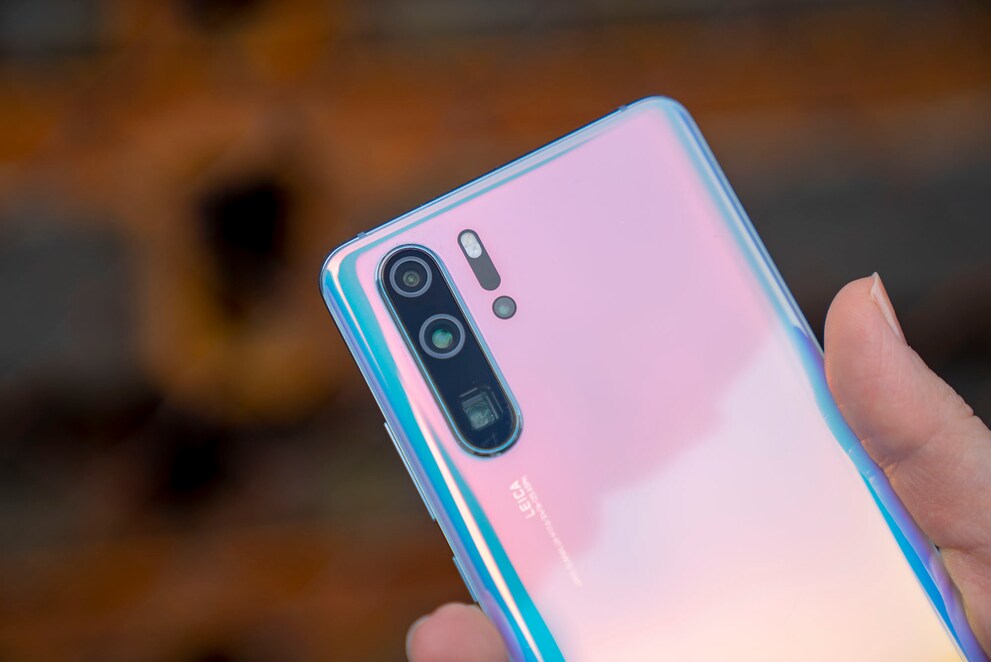 Aber bei allen tollen neuen Funktionen, ist die Alltagsnutzung immer noch wichtig. Wenn du ein Smartphone kaufst, dann probierst du natürlich alle neuen Funktionen aus. Du machst das Licht aus und siehst, was der Nachtmodus drauf hat. Du schnappst dir ein rosa Plüsch-Einhorn und spielst mit der Blende im Aperture Mode herum. Aber nach einigen Tagen hast du alles gesehen und wirst die besonderen Features nur noch selten im Alltag nutzen. Das ist der Punkt, an dem das Marketing eines Geräts scheitern kann. Denn dann werden andere Dinge wichtig: Akkulaufzeit, Wärme, Ladezeit, Bildschirmqualität und mehr. Im Alltag ist es wahrscheinlicher, dass du zwei Stunden lang Youtube schaust, im Bett schnell noch eine Folge «Love, Sex and Robots» auf Netflix schaust oder Reddit Posts liest als dass du jede Option der Kamera brauchst. Dort ist der Punkt, an dem sich ein Smartphone langfristig beweisen kann und sogar muss.
Es sind diese Alltags-Features an denen Huawei geschliffen hat. Darum performt das Gerät mit vergleichbaren Specs wesentlich besser als das Mate 20 Pro. Die rohe Kraft aus dem Vorgänger scheint gezähmt und in die richtige Richtung gelenkt worden zu sein. Das macht nicht besonders viel Spaß, zugegeben, aber bringt dir sehr viel Komfort und Nutzen.
Ein bisschen Time of Flight
Das Kamerasystem des Huawei P30 Pro ist beeindruckend. Da ist der fünffache optische Zoom in einem Periskop-Setup. Das bedeutet, dass die eigentliche Linse der Periskop-Kamera – sie übernimmt den Zoom – rechtwinklig zu den anderen Kameras angeordnet ist. Ein Prisma reflektiert das Licht in und wirft es auf den aufrecht zum Chipsatz stehenden Sensor. Das erlaubt einen fünffachen optischen Zoom. Mit Hybrid-Zoom sind 10x Zoom drin. Wenn die Software noch mitmacht, sind wir sogar bei einem 50x Digital Zoom.
Das funktioniert. Viel mehr gibt es nicht zu sagen. Das alleine ist schon beeindruckend genug. Natürlich wackelt deine Bildschirmansicht extrem, denn jeder Millimeter Bewegung führt zu einem radikal anderen Bild wenn du mit 50x Zoom arbeitest. Daher empfehle ich entweder ein Stativ oder etwas Übung mit zwei Ellbogen auf einer Unterlage und einer ruhigen Hand.
Ich habe das folgende Bild mit zwei Ellbogen auf einer Mauer gemacht.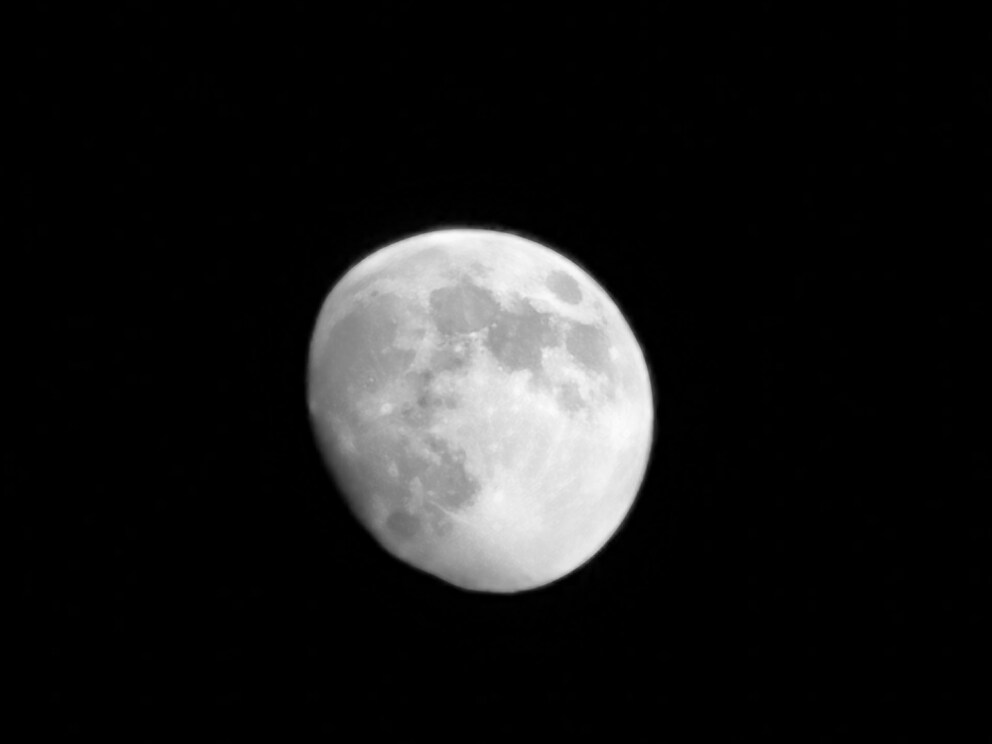 Beeindruckender, aber etwas kontroverser in Punkto ästhetischem Verständnis, ist der Nachtmodus. Wenn du ein Foto im Nachtmodus machst, dann reißt das P30 Pro die Linse auf, geht aber merkwürdigerweise selten auf f/0.95 – die grösste Blendenöffnung – runter. Ein Test im beinahe absolut dunklen Studio zeigt, dass dem Smartphone f/1.6 ausreicht. Wohl unter anderem weil die f/0.95-Blende nur virtuell erreicht werden kann. Lichtquellen waren einzig ein Lüftungsschacht, der etwas Licht aus dem beleuchteten Nebenraum hat eindringen lassen und das TFT-Display der Kamera unserer Videoproduzentin Stephanie Tresch, einer Sony Alpha 7S II mit einer Bildschirmdiagonale von drei Zoll.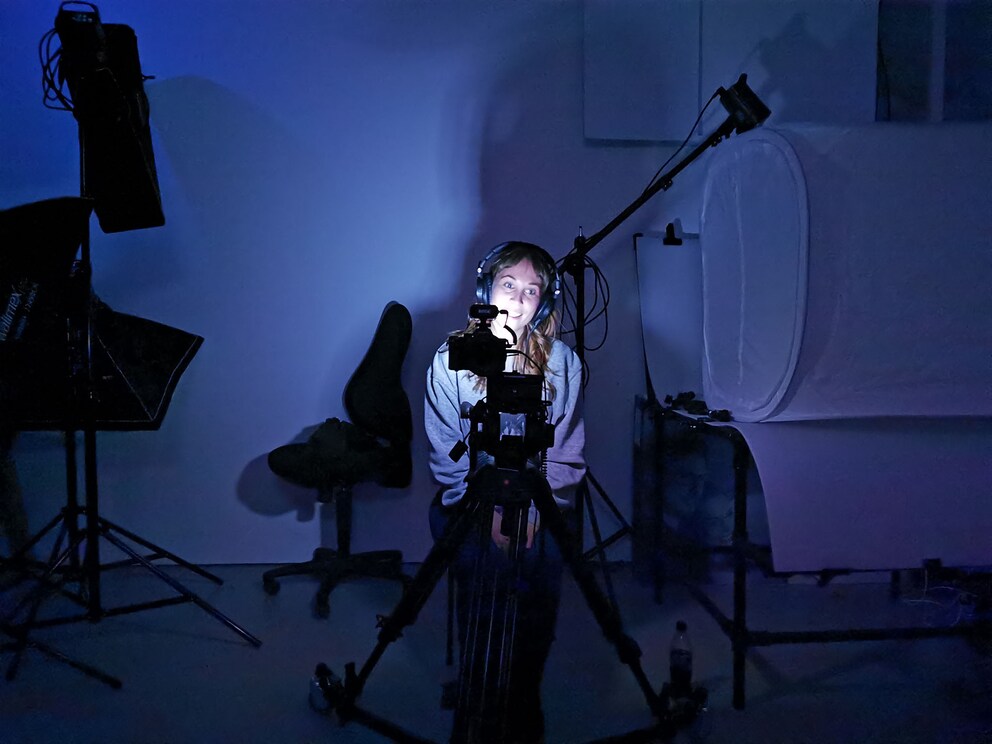 Die EXIF-Daten des Bildes geben folgende Werte aus:
Auflösung: 10 Megapixel
F-Stop: f/1.6
Belichtungszeit: 8 Sekunden
Brennweite: 5.56mm
Empfindlichkeit: ISO 6400
Wenn du aber eine normale Kamera mit diesen Einstellungen in der gleichen Situation nutzt, dann wird kaum so ein Bild rauskommen. Denn auf dem Smartphone wird das Foto bereits manipuliert, bevor du es dir ansiehst. Hier spielt die Kamera-Software eine entscheidende Rolle. Je intelligenter und feiner eingestellt eine Software ist, desto besser wird das Bild. Das System erkennt aus den Fotoinformationen Farben und pusht diese. Bei Huawei ist da eine Schwäche drin: Das Programm ist nicht besonders gut darin, Schatten zu erkennen. Wir sind daran gewöhnt, dass Schatten auf Bildern schwarz sind. Oder zumindest dunkel. Etwa so, aufgenommen im Aperture Mode mit f/0.95.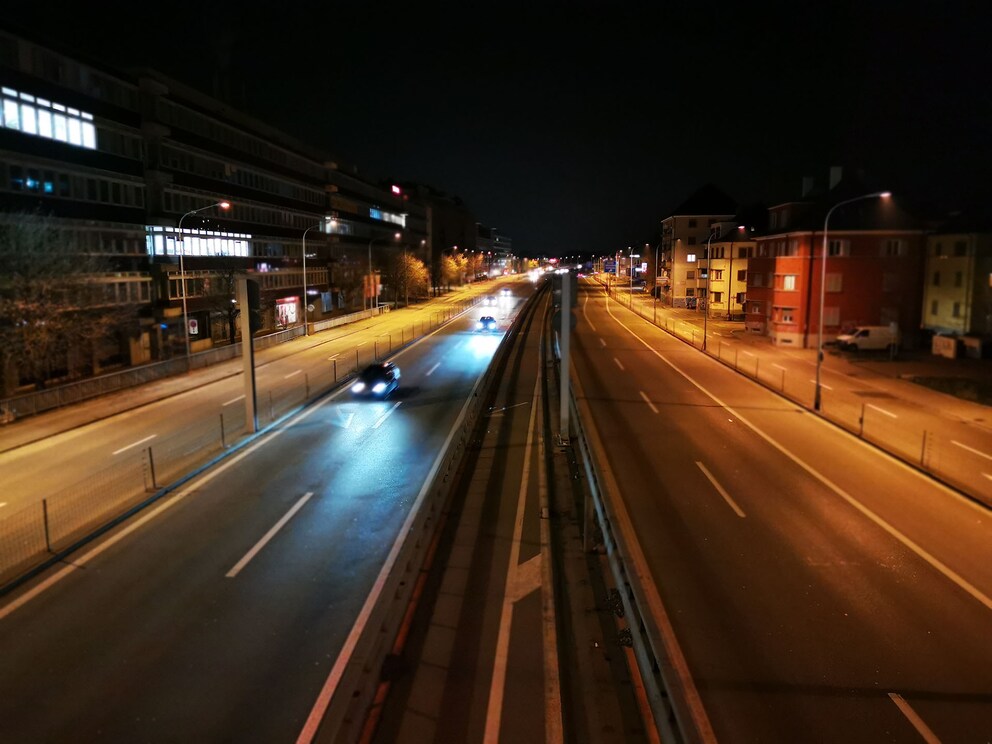 Da sind satte Schwarzpartien und die Nacht wirkt so, wie eine Nacht wirken sollte. Im Nachtmodus aber sieht das so aus: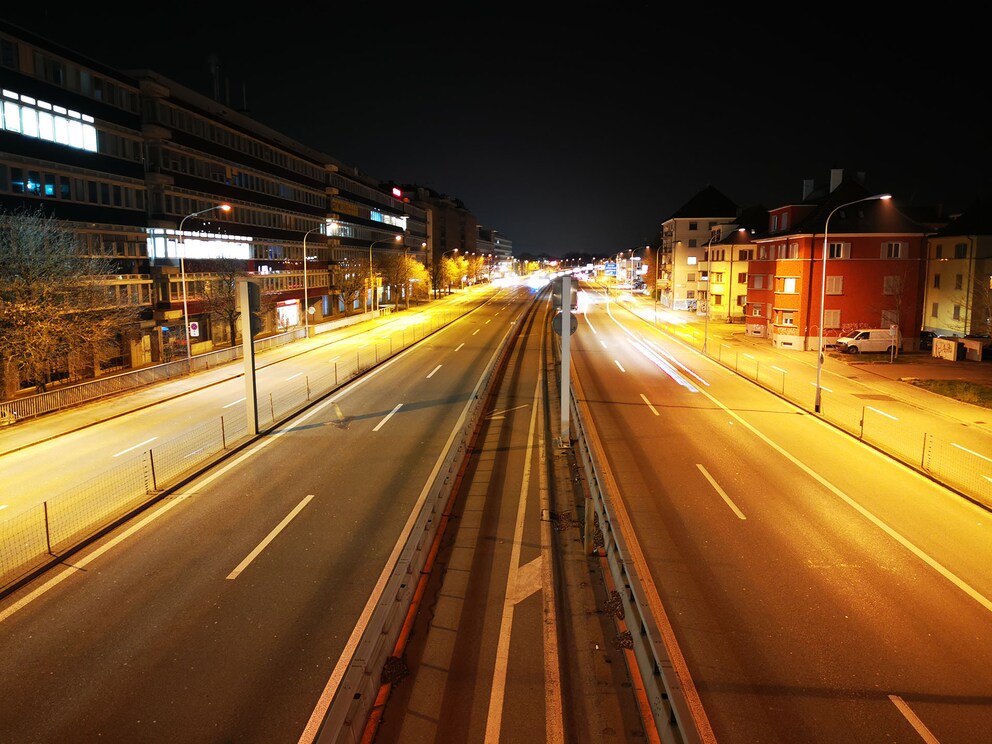 Wenn jetzt aber alle Farben gepusht werden, dann wird klar, dass die Nachtschwärze nicht wirklich schwarz ist. Sondern ein dunkles Blau. Das wird aufgehellt und so wird die Nacht auf dem Bild zu einer comicartigen Verzerrung. Die Autos werden auch im Vordergrund aus dem Bild gerechnet. Auf der guten Seite dieser Situation: Das könnte mit einem Softwareupdate gefixt werden.
Interessantes Detail am Rande: Der Nachtmodus des P30 Pro ist nicht allmächtig. Denn ganz ohne Licht geht nichts. Das Kamerasystem braucht nicht viel Licht, aber es braucht eine Art Hintergrundrauschen aus Licht, damit es der Software das übergeben kann, was die Software braucht: Bildinformationen. Sie braucht Umrisse, vielleicht eine Idee von Farbe und so viele Details wie möglich. Ein Schnappschuss in einer Tiefgarage zeigt das recht deutlich.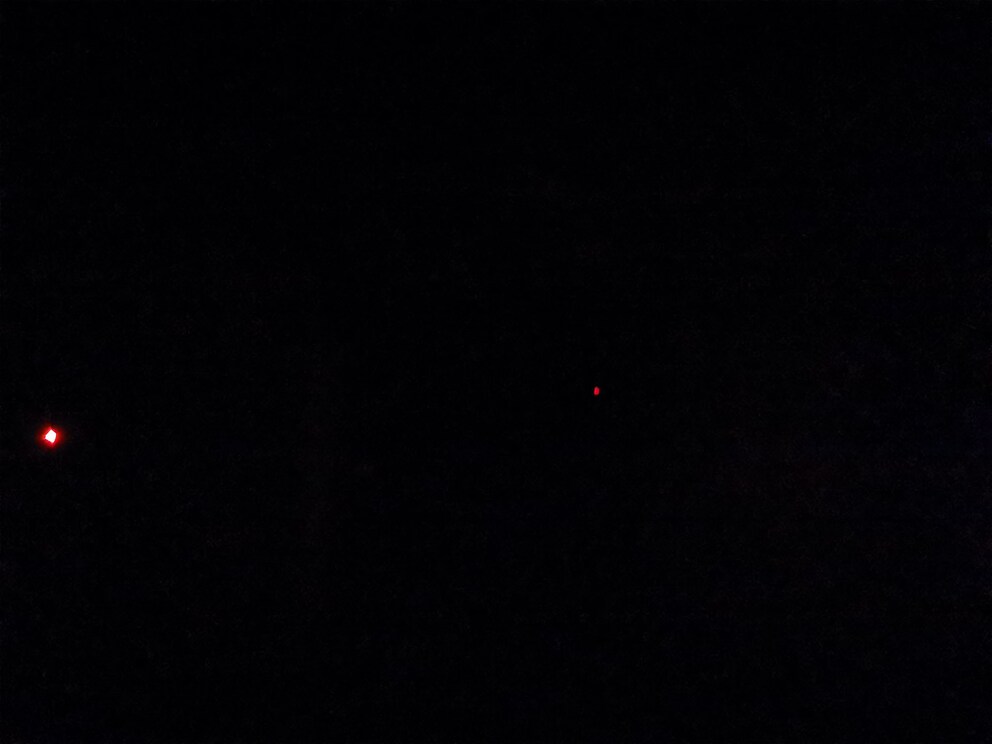 Aber eben: Technologisch, also rein vom Zusammenspiel von Linse und Software, ist dem Huawei P30 Pro nichts vorzuwerfen.
Und wo wir schon dabei sind, im Pro-Modus sind Shots wie der folgende möglich.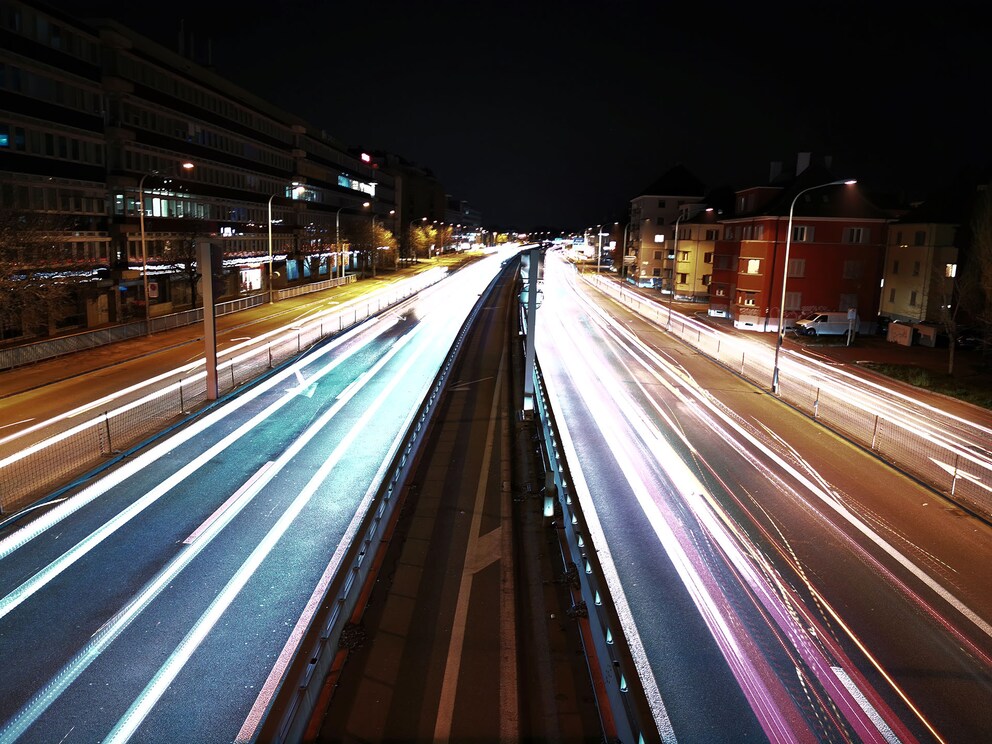 Das gefällt mir schon wesentlich besser. Hat doch was, nicht?
Apropos Software: Das vermisste Feature in allen Smartphones
«Weißt du was nervt», sagt Stephanie, so halb fragend, halb feststellend und vor allem unwissend, dass sie gerade auf ein Feature gestoßen ist, das allen Smartphones und deren Nutzern wirklich viel bringen würde.
Sie beschreibt, wie sie zuhause auf dem Sofa liegt und Netflix schaut. Das P30 Pro hält sie sich vors Gesicht und dreht es aus dem Hoch- ins Querformat, macht also eine 90-Grad-Drehung. Es dauere ewig, bis das Handy realisiert, was sie da tut und das Bild um 90 Grad dreht. Wir vergleichen mit dem Samsung Galaxy Note 9. Tatsächlich reagiert das Smartphone der Konkurrenz schneller.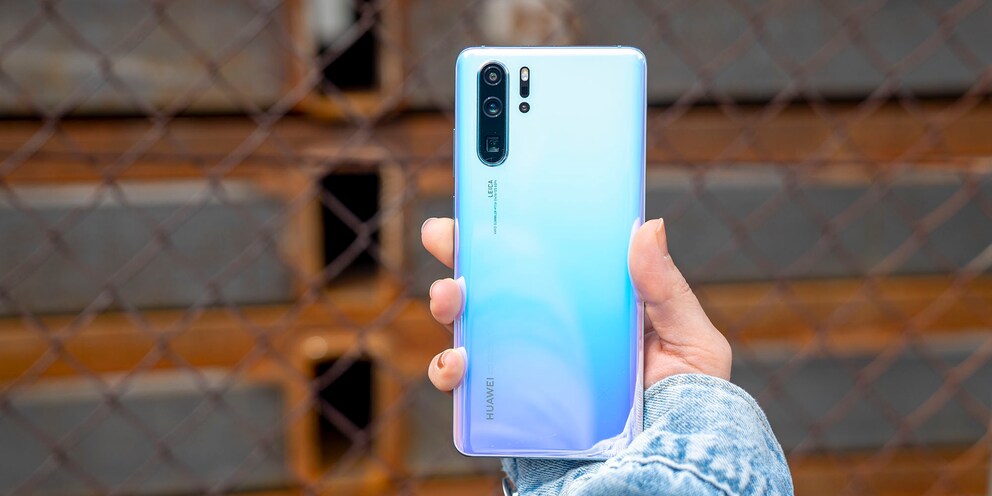 Das muss nicht zwingend an der Hardware liegen, denn der Bewegungssensor, der die Ausrichtung des Smartphones feststellt, ist hier nur zweitrangig. Es ist eine Einstellung in der Software, die irgendwann während des Kippens sagt: «Bild, dreh dich.» Der Trigger kommt bei Huawei später als bei Samsung. Stephanie und ich sind uns einig, dass du dieses Problem nur bemerkst, wenn du absolut nichts anderes an einem Smartphone aussetzen kannst. Wir bewegen uns hier auf einer Perfektionsebene, die wir bisher noch nie gesehen haben.
Daraus aber haben wir geschlossen, dass das ein richtig nettes Feature für Android als Gesamtsystem wäre, und sogar auch für Apples iOS. Eine Einstellung, in der du deinem Smartphone sagen kannst, ab wann sich das Bild drehen soll. Vergleichbar kann das in etwa mit der Funktion von SwiftKey (Android und Apple iOS) sein, die dich bestimmen lässt, wie lange ein Long Press sein soll. Ich empfehle so plusminus 200 Millisekunden anstelle der üblichen 450. Das Tilt Feature könnte aber noch intuitiver sein: Du setzt dich gerade hin, editierst das Setting und drückst einen Knopf, wenn dein Drehpunkt erreicht ist. Das Smartphone dreht das Bild ab dann immer.
Wenn das nie kommt, dann ist das kein Weltuntergang. Aber nett wäre es definitiv.
Darklingking kriegt Antwort
Eine Antwort bin ich User Darklingking noch schuldig. In den Kommentaren hat er mich gefragt, ob ich das P30 Pro als ein Kandidat für das Smartphone des Jahres sehe. Nach ein paar Stunden Herumspielen war damals eine Antwort noch nicht wirklich möglich oder auch nur irgendwie stichhaltig.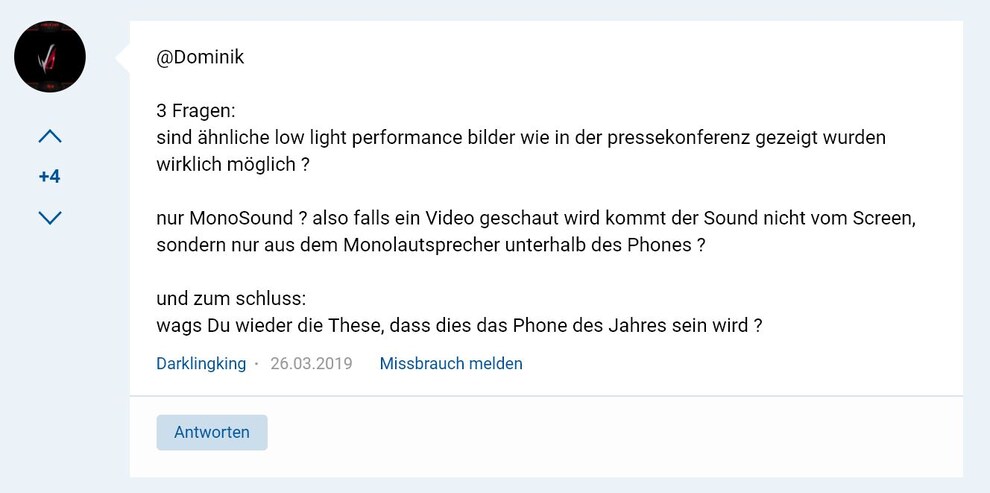 Jetzt, nach einigen Wochen Testzeit kann ich sagen: Ja. Das P30 Pro ist ein starker Kandidat für das Smartphone des Jahres.
So. Fertig. Wenn du den Nachtmodus bei einigermaßen gutem Licht verwendest, kannst du hartes Licht simulieren und recht dramatische Bilder hinkriegen. So nebenbei.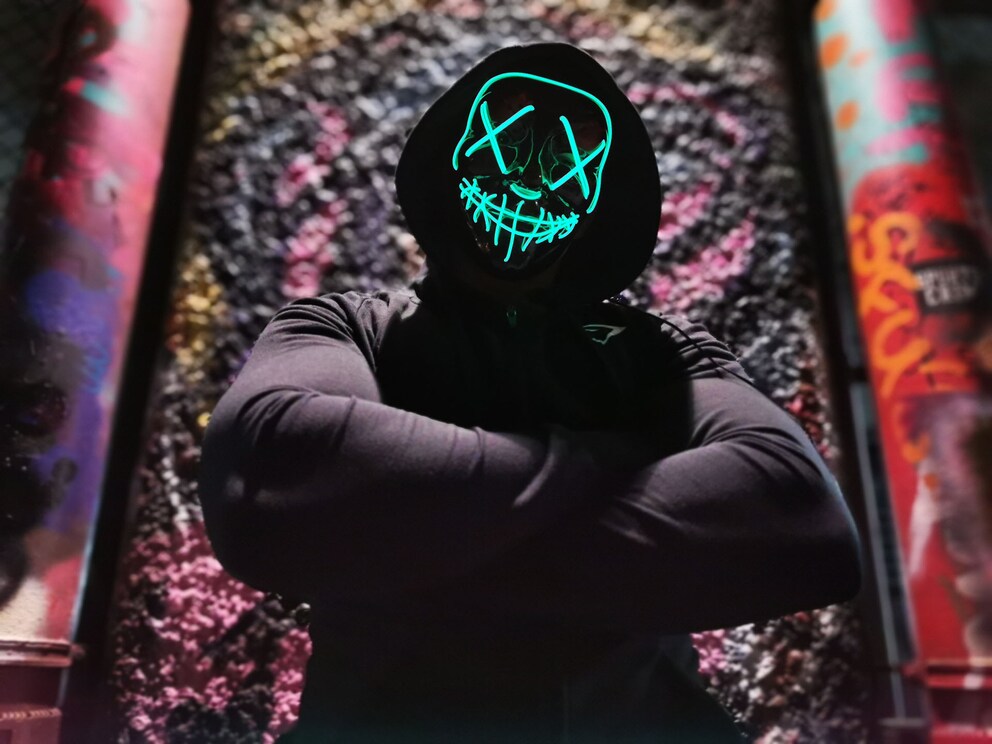 ---

Journalist. Autor. Hacker. Ich bin Geschichtenerzähler und suche Grenzen, Geheimnisse und Tabus. Ich dokumentiere die Welt, schwarz auf weiss. Nicht, weil ich kann, sondern weil ich nicht anders kann.
---