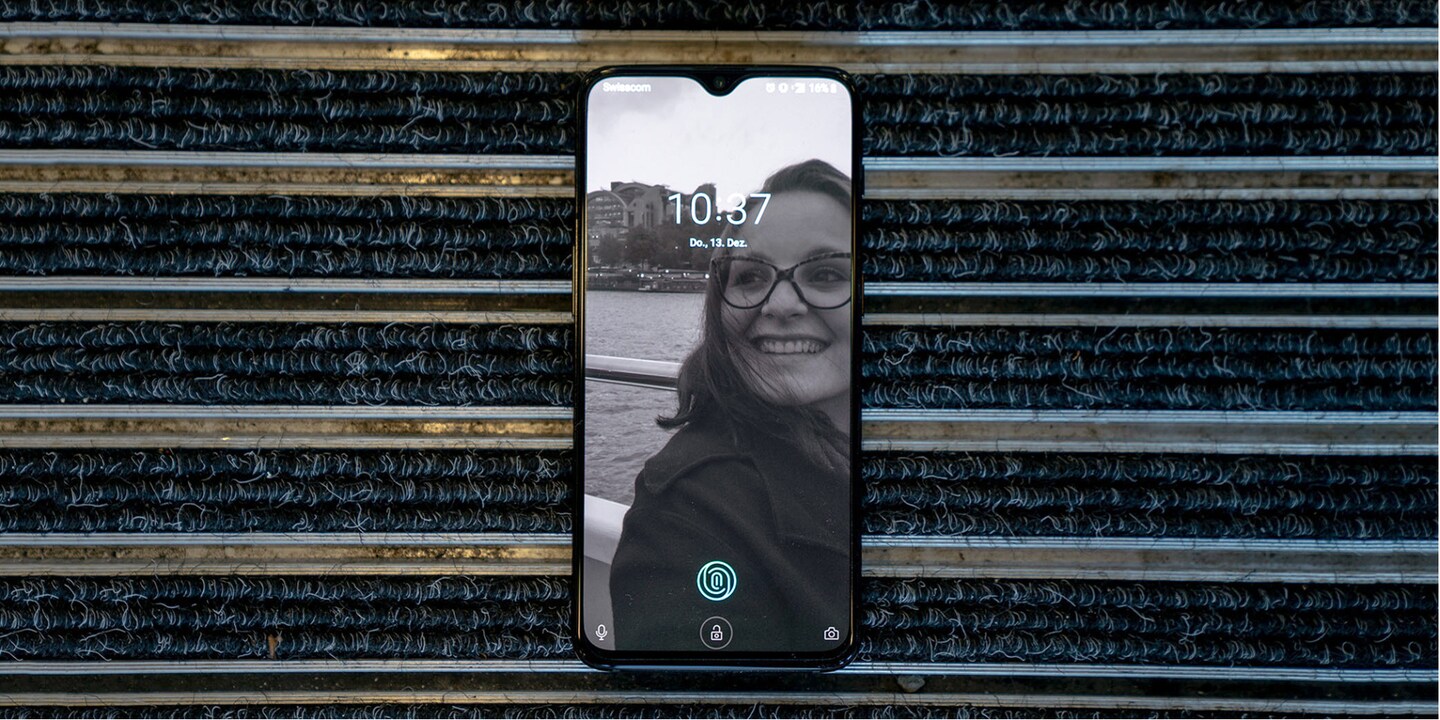 OnePlus 6T: «Warnung, ich bin ein Flagship-Killer». Echt jetzt?
OnePlus hat sein neuestes Smartphone zum Flagship-Killer ernannt. Ob das OnePlus 6T hält, was der chinesische Hersteller verspricht, zeigt der Test.
Im Mai 2018 hat der noch eher unbekannte Hersteller aus China mit dem OnePlus 6 ein Phone auf den Markt gebracht, das überzeugt. Denn für recht wenig Geld gab's recht viel Leistung. Nicht so viel wie bei den aktuellen Flaggschiff-Smartphones aus dem Hause Apple, Samsung oder Huawei – aber immerhin.
Ein halbes Jahr später legt OnePlus mit dem OnePlus 6T nach. Sein Preis ist eine Kampfansage. Kann es den Grossen das Fürchten lehren?
Zu den restlichen OnePlus 6T-Modellen.
Das Marketing sammelt Pluspunkte
OnePlus Marketingabteilung hat eine breite Brust. Noch an der Präsentation des neuen Phones im Oktober 2018 sagte Kyle Kiang, Head of North America Region and Global Marketing: «Technologie soll nicht auffallen oder brillieren. Sie soll sich natürlich anfühlen und nie stören». Ein kleiner Seitenhieb an die Konkurrenz.
Sehr selbstbewusst gestaltet OnePlus auch die Verpackung. Ein rotes Band erklärt mir den Begriff «OnePlus Community», als ob es ein im Wörterbuch eingetragenes Nomen wäre: «Die OnePlus Community ist eine Gruppierung mit wahnsinnig viel Know-How und einem überlegenen Geschmack für die allerbeste Technologie.»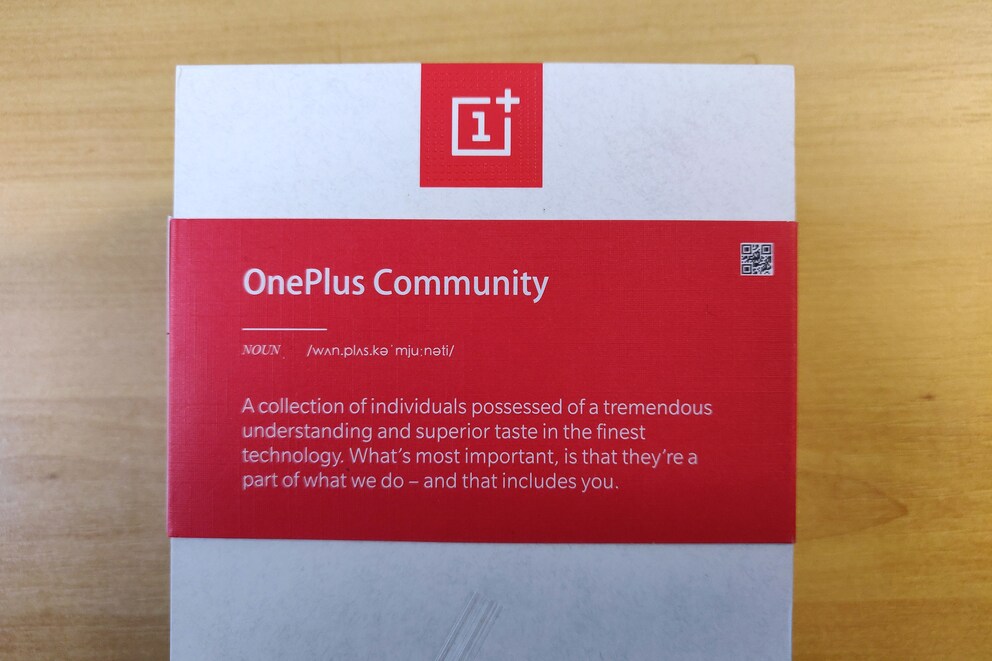 Das ist so ziemlich das Schönste, was ein Smartphone je zu mir gesagt hat.
Aber es kommt noch dicker. In der Verpackung selbst liegt ein von OnePlus-Gründer und CEO Pete Lau verfasster Brief, indem er sich an die Käufer wendet um ihnen noch mehr Honig ums Maul zu schmieren. Den Vogel abgeschossen haben die beigelegten Stickers: «Warning: I'm a flagship killer». Das ist so unerwartet dumm, frech und lächerlich, dass ich nicht anders kann, als es leider geil zu finden.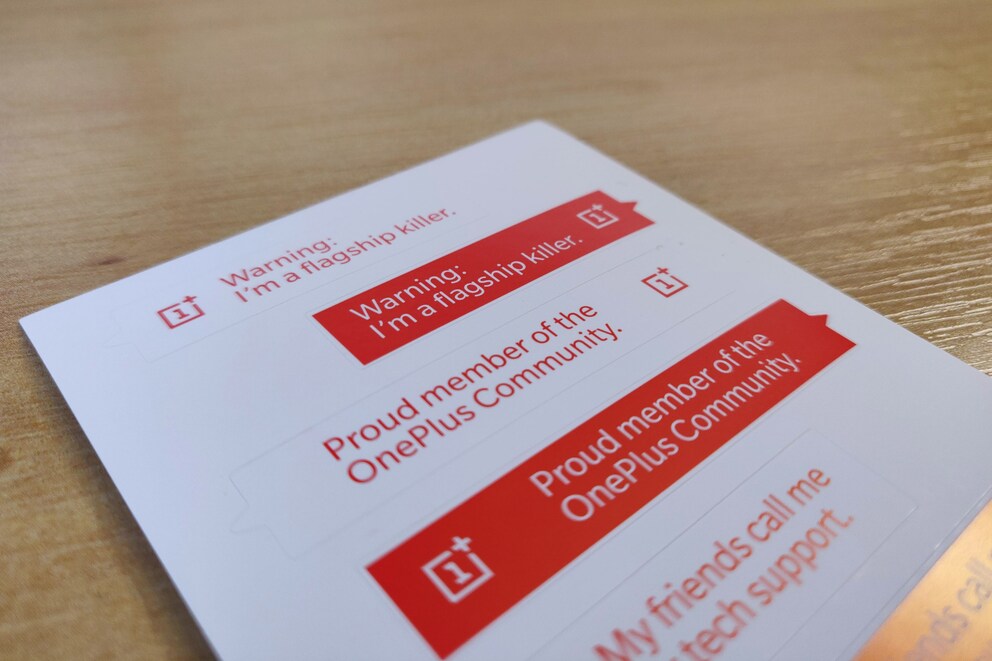 Hype beiseite. Was kann der Nachfolger des OnePlus 6?
Erste Eindrücke und Key Facts
Das Handy fühlt sich geschmeidig an. Auch optisch macht das Smartphone was her. Es hat zwar kein abgerundetes Display wie Samsungs Galaxy S9+, dennoch bedeckt das 6.41-Zoll-Display fast die gesamte Frontseite. So mag ich es sowieso lieber. Nur oben ragt eine kleine Kamera ins Bild – ein winzig kleiner Notch, viel kleiner als beim OnePlus 6 –, der nie stört. Einen physischen Home Button gibt's nicht. Dafür Screen Unlock, also ein Fingerabdrucksensor unter dem Glas, was ebenfalls neu ist.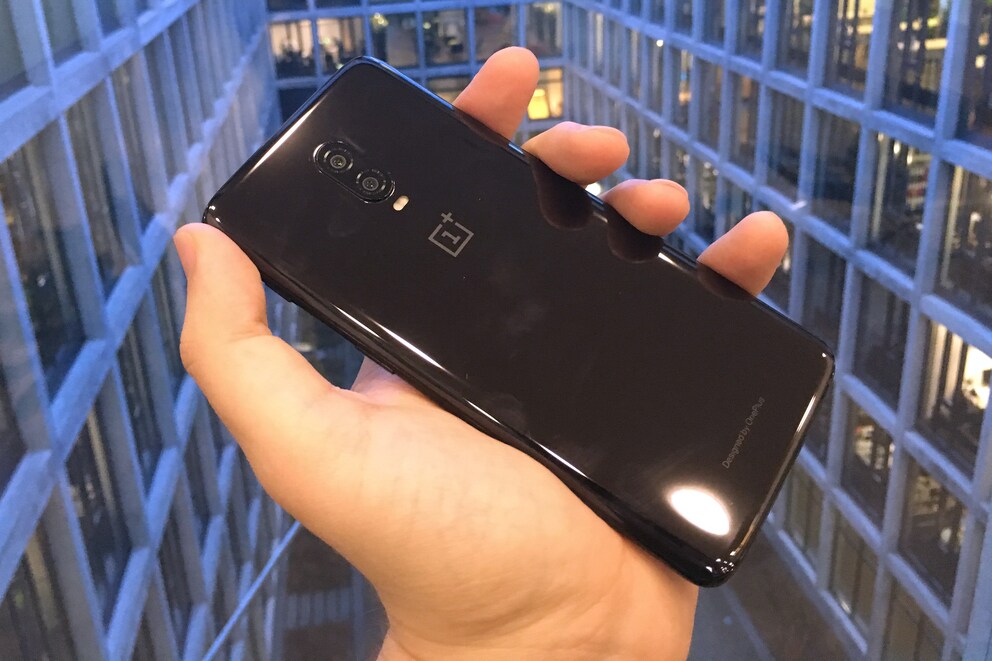 Auf der Rückseite des Phones befinden sich zwei Kameralinsen und das OnePlus-Logo,mit dem sich das Eidgenössische Institut für geistiges Eigentum, kurz IGE, befasst hat. Wie wir nun wissen, braucht das Logo keinen Aufkleber. .
Die Farbe – Mirror Black – gefällt mir in ihrer Schlichtheit. Anders als Redaktionskollege Dominik Bärlocher stehe ich nämlich nicht auf die immer knalliger werdenden Funkelfarben der chinesischen Konkurrenz aus dem Hause Huawei oder Honor.
Während sich mein OnePlus 6T aufsetzt, überfliege ich die Specs des neuen Phones.
Betriebssystem: OxygenOS, basierend auf Android 9 Pie
CPU: Qualcomm Snapdragon 845 à 2.8 GHz
GPU: Adreno 630
Arbeitsspeicher: 6 GB, optional 8 GB
Interner Speicher: 128 GB, optional 256 GB, nicht erweiterbar
Akku: 3700 mAh, Dash Charge (5V 4A)
Dual Sim: Ja
Auflösung: 2340×1080 Pixel
Seitenverhältnis: 19.5:9
Corning Gorilla Glass 6
3.5mm-Jack: Nein, USB-C-Dongle wird aber mitgeliefert
Keine IP-Zertifizierungen
Damit ist klar: Das Phone ist schnell und hat viel Power im Gebälk. Aber: Hardwaremässig ist im Vergleich zum Vorgänger praktisch alles beim Alten geblieben. Ausser der grössere Akku und der leicht verbesserte Arbeitsspeicher.
Zudem: Manche sehen das Wegfallen des 3.5mm-Jacks als Affront. Kann ich trotz mitgeliefertem USB-C-Dongle nachvollziehen. Schliesslich hat OnePlus-Mitgründer Carl Pei noch im März 2018 via Twitter eine Umfrage zum Thema gemacht und eine deutliche Antwort auf seine Frage bekommen.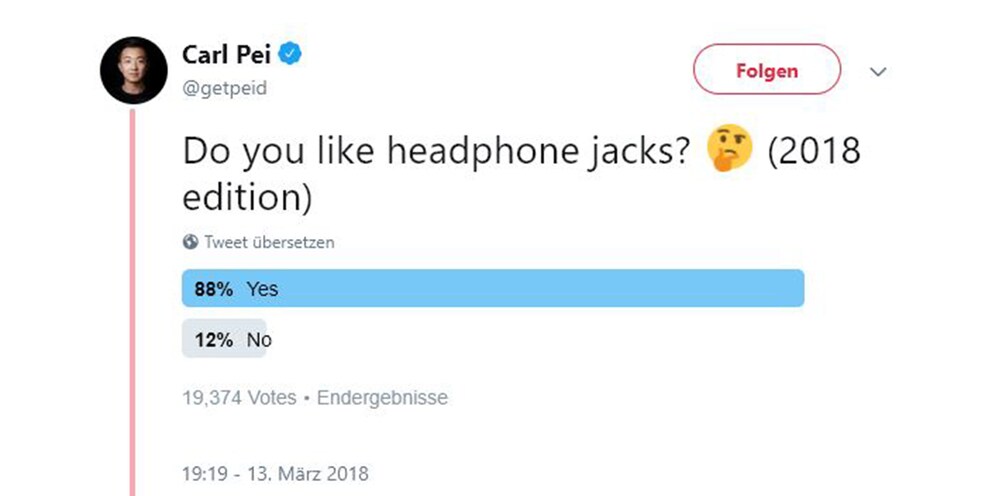 «Magst du Headphone-Jacks», hat er da gefragt. 88 Prozent der 19 374 Teilnehmer haben die Antwort bejaht. Trotzdem gibt's die 3.5mm-Buchse nicht mehr. Ich bin mir nicht so sicher, wie ernst OnePlus ihre Community wirklich nimmt.
Läuft geschmeidig und sieht umwerfend schön aus
Getestet habe ich die 128 GB-Version mit 8 GB-RAM. Zusammen mit dem Snapdragon 845 von Qualcomm läuft das Smartphone wahnsinnig geschmeidig und ohne jegliche Ruckler. Screen und Face Unlock? Sauschnell. Dazu beherrscht das OnePlus 6T «Smart Boost»: Immer wieder genutzte Apps werden im RAM gelagert – RAM liest und schreibt schneller als der interne Telefonspeicher – und starten sich dadurch um bis zu 20 Prozent schneller. Das merke ich vor allem bei WhatsApp und Spotify. Laut Hersteller soll Smart Boost vor allem Gamern dank schnelleren Ladezeiten im Spiel zu Gute kommen.
Ein bisschen Swipen und Screen Unlock
So richtig aus den Socken gehauen hat mich das AMOLED-Display. Die Farben sind so kräftig und satt, wie ich es zuletzt beim Samsung A8 gesehen habe. Verglichen mit AMOLED wirken LCDs geradezu blass. Zudem: Das Display des OnePlus ist gross. Richtig gross. Mit seinen 6.41-Zoll überflügelt es das 6.28-Zoll-Display des OnePlus 6. Neu ist das 19.5:9-Seitenverhältnis, das ich bisher nur vom Huawei Mate 20 Pro kenne.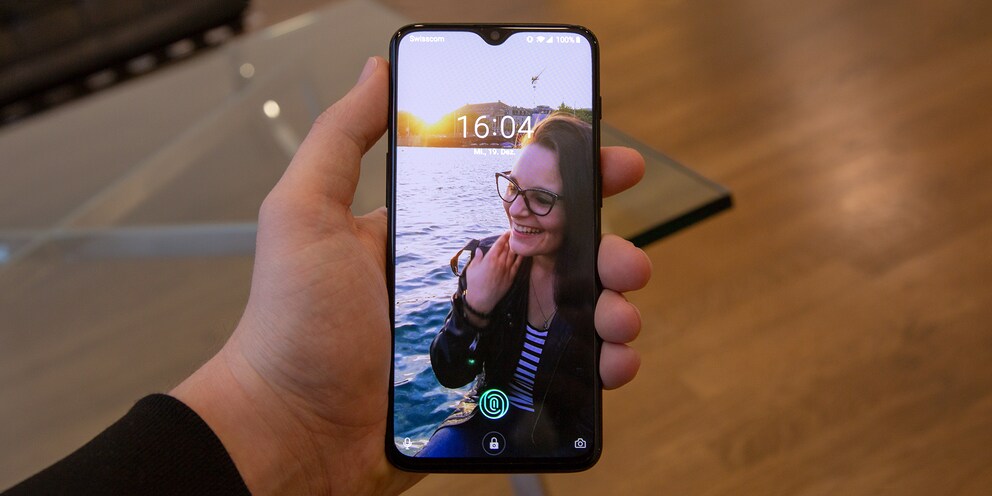 Die Pixelmasse des Phones selbst ist mit seinen 2340×1080 Pixeln etwa halb so gross wie beim HTC U12+. Klingt nach wenig, aber einen Unterschied in Punkto Schärfe habe ich nicht feststellen können. Mit einer Punktdichte von 402 ppi (points per inch) hat OnePlus ohnehin fast dieselbe Punktdichte wie Huaweis P20 Pro. Zudem kommt, dass jedes einzelne Pixel Rechenleistung und somit mehr Strom benötigt. Das nagt am Akku. Tatsächlich hält der 3700 mAh-Akku vom OnePlus 6T locker ein bis zwei Tage durch bei intensiver Nutzung. Das HTC U12+ hielt im Vergleich kaum einen Tag durch. Du siehst: Mehr Pixelmasse kann auch nachteilig sein.
Apropos: Aufladen geht dank Dash Charger richtig schnell. Bei mir lädt das OnePlus-Phone in knapp einer Stunde von etwa 15 auf 100 Prozent auf. Kabelloses Laden gibt's aber nicht. Eine verpasste Chance, gerade für den selbsternannten Flagship-Killer.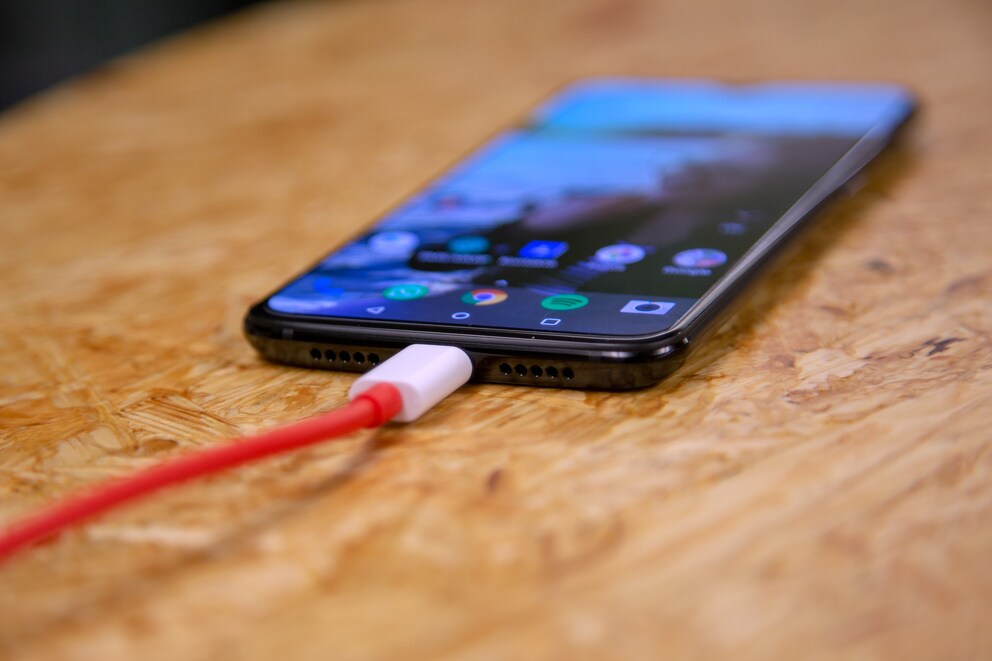 Die verbauten Lautsprecher sind gerade so okay. Wenn ich damit Videos schaue oder bei einem Telefongespräch über die Lautsprecher gehe, scheppert's nicht so stark wie bei einem Budget-Phone à la Honor 7x, aber an die Qualität des HTC U12+ reicht der Ton bei weitem nicht ran. Dem HTC U12+ überlegen scheint aber die Aufzeichnungsqualität bei Telefongesprächen zu sein. Meine Freundin hat mir bei mehreren Gelegenheiten attestiert, dass sie meine Stimme deutlich klarer hört als bei anderen Testphones. Besonders, wenn die Freisprechfunktion aktiviert ist.
Die Kamera ist okay – nicht mehr, nicht weniger
Bei Haupt- und Frontkamera hat wie schon beim Vorgänger Sony die Finger im Spiel. Tatsächlich unterscheidet sich die Hardware überhaupt nicht vom OnePlus 6. Sprich: Das Dual-Kamera-System auf der Rückseite besteht aus einer 16 Megapixel mit einer ƒ/1.7-Blende und einer 20-Megapixel-Kamera mit ƒ/2.6-Blende. Dazu gibt's Dual Pixel PDAF – das ist für einen schnellen Autofokus – und einen optischer Bildstabilisator. Die Frontkamera bietet 16 Megapixel und einen elektronischen Bildstabilisator. Videos kann das Handy in UHD-Auflösung mit Auto-HDR-Unterstützung machen .
Was ist also neu?
Vor allem sollen HDR-Aufnahmen und Fotos bei wenig Licht verbessert worden sein. Weil ich bisher kein OnePlus 6 getestet habe, kann ich in diesem Punkt keine vergleichenden Aussagen treffen. Ausprobiert habe ich die Kamera trotzdem.
Im Automatik-Modus zeigt die Kamera eine ausgewogene Farbwiedergabe mit vielen Details.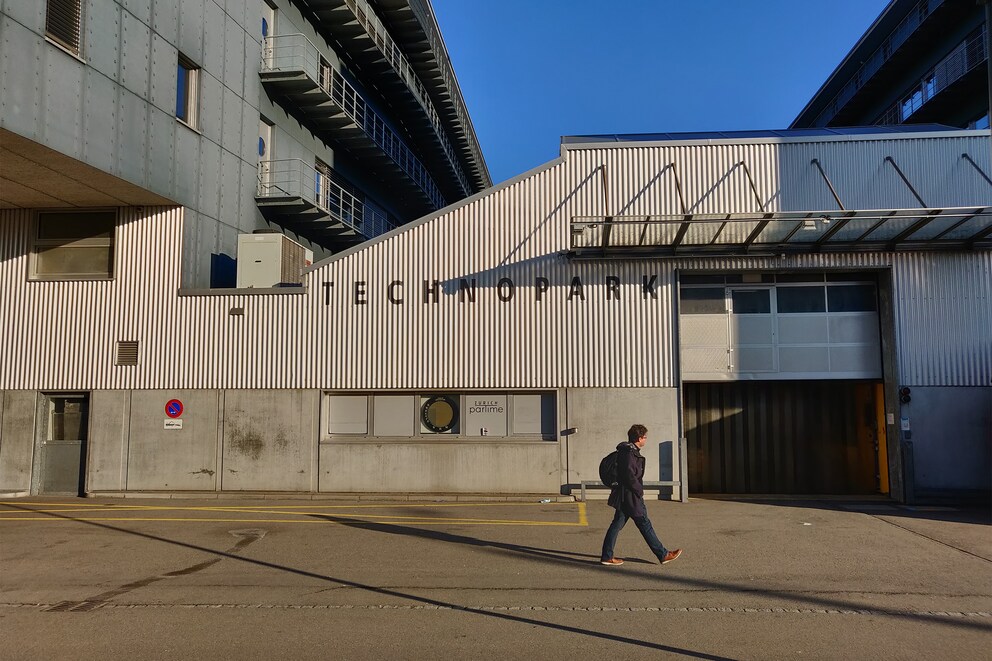 Unten das gleiche Bild wie oben aber etwa 300% Zoom.
Je nach Motiv und Licht wirken Fotos immer wieder etwas blass und haben zuweilen einen leichten Grünstich. Das lässt sich im Pro-Modus korrigieren, wenn du am Weissabgleich schraubst. Dennoch: Beim HTC U12+, das ich vor dem OnePlus 6T getestet habe, hat mir das Set-Up insgesamt besser gefallen.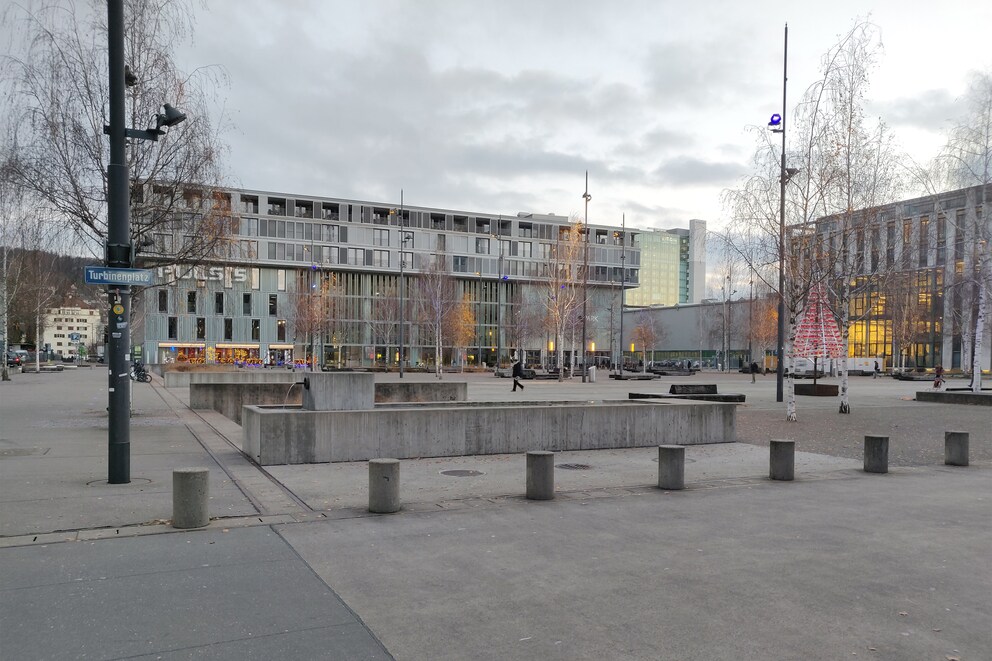 Im «Portrait Modus» kannst du dann noch künstliche Tiefenschärfe hinzufügen. Das funktioniert mit der Haupt- und Hilfskamera recht gut.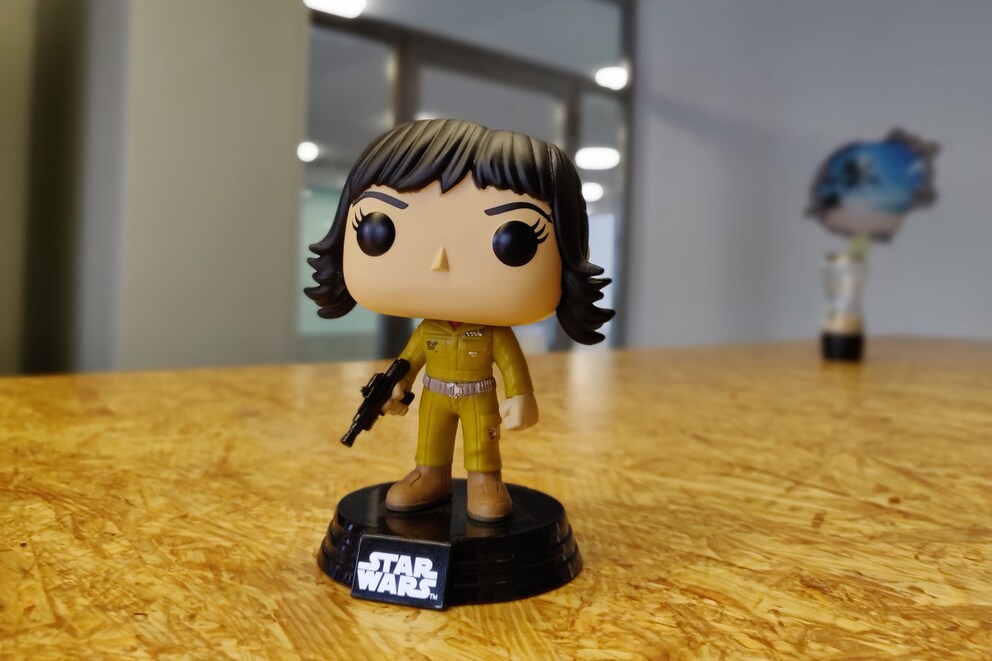 Bei der Frontkamera kommt die Software im «Portrait Modus» mehr ins Schwitzen, als ich gedacht hätte. Bei diesem Beispiel meine ich, dass ich es der Kamera recht einfach gemacht habe: Schwarzer Pulli vor weissem Hintergrund.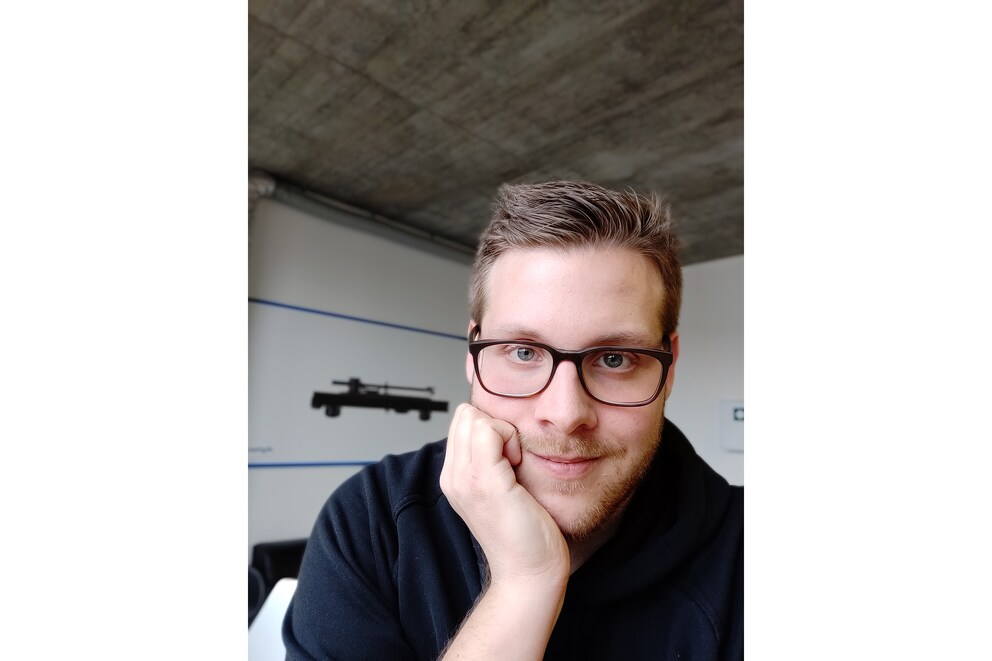 Gerade, wenn ich ranzoome, bemerke ich eine Art Schimmer um meine Silhouette herum. Die verwaschenen Haarspitzen sind hingegen etwas, das so ziemlich überall vorkommt.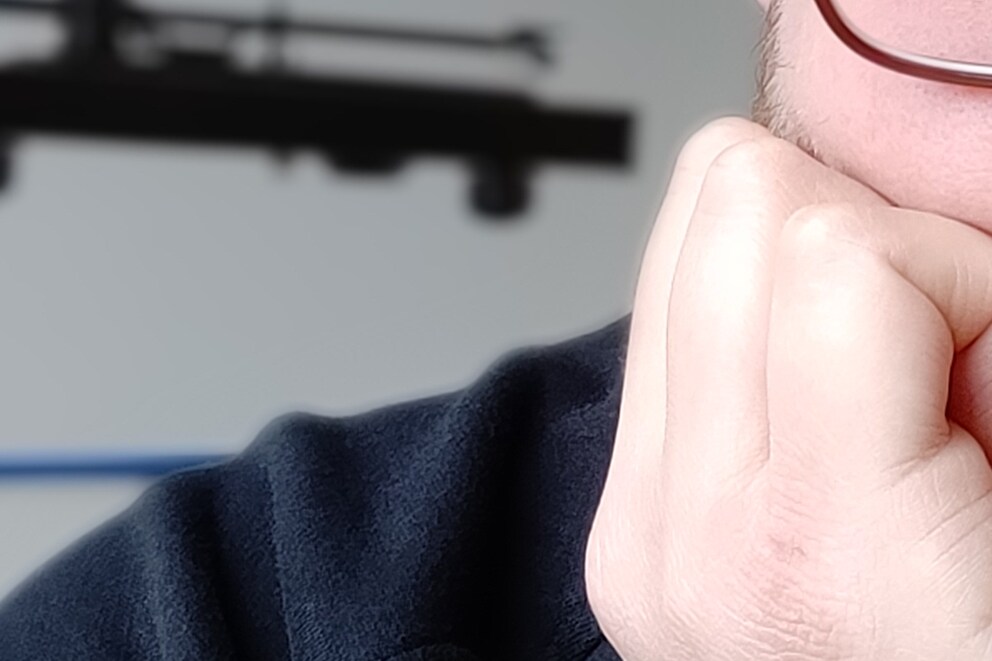 Zurück zur Hauptkamera auf der Rückseite. Die ƒ/1.70 Blende ist für diese Preiskategorie tief. Für dich bedeutet das, dass du auch bei wenig Licht Fotos machen kannst, die nicht verwackelt aussehen. Abends mache ich zwei Fotos: Einmal im Automatik-Modus, und einmal mit aktiviertem «Nacht-Modus».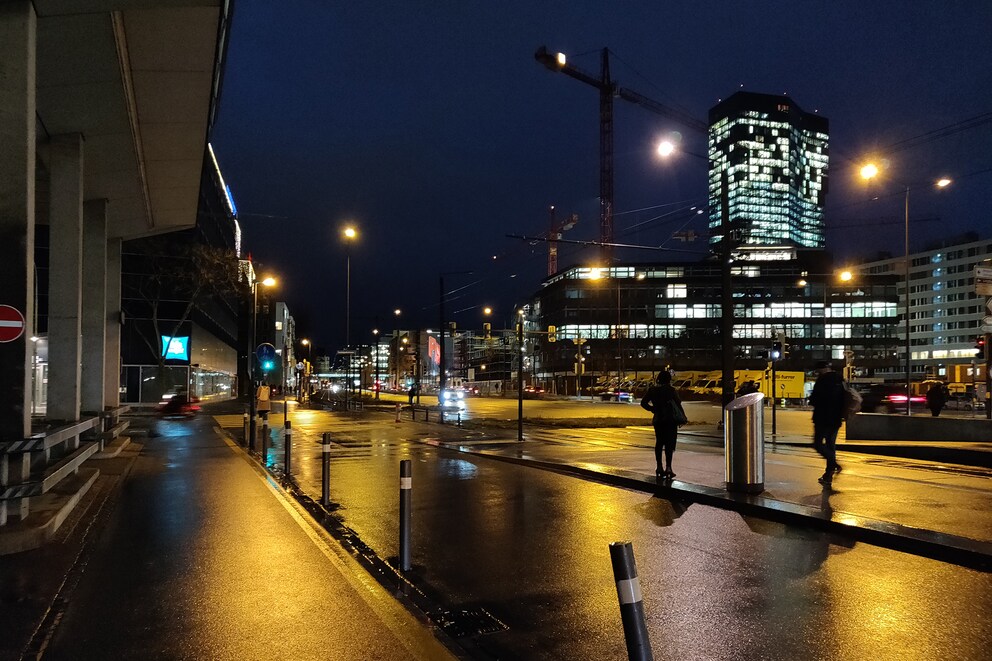 Im Automatik-Modus oben sieht das Foto bereits erstaunlich gut aus. Gerade das Gelb der Laternen kommt gut rüber.
Im Nacht-Modus unten sieht vor allem der Himmel etwas blauer aus. Ansonsten fallen kaum Unterschiede auf, abgesehen von den sich bewegenden Bremslichter der Autos, die wegen der Langzeitbelichtung auseinander gezogen werden.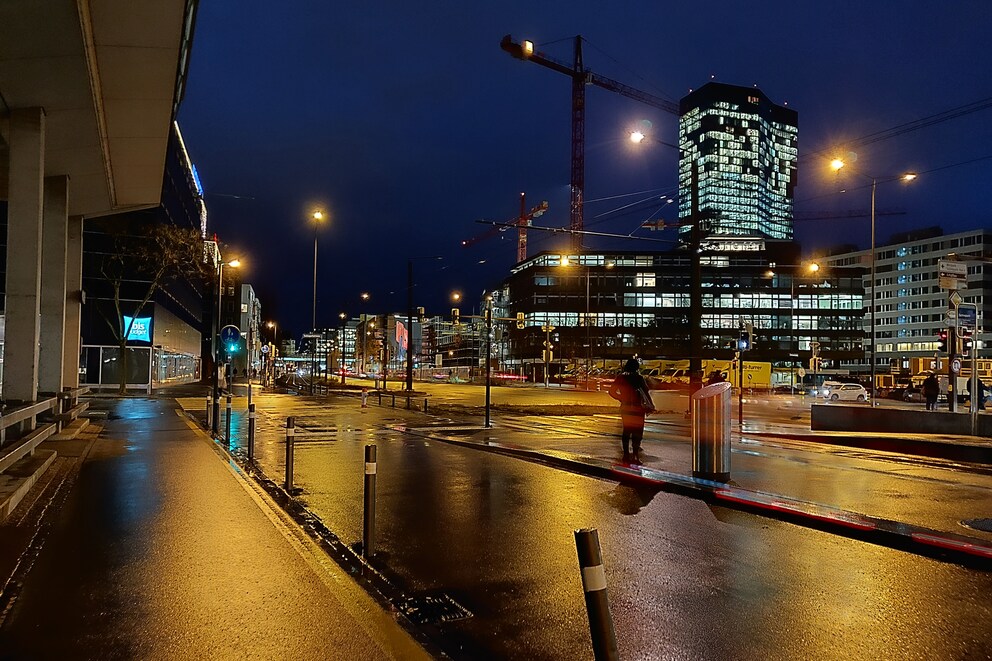 Die Vorteile des Nacht-Modus werden für mich erst beim Ranzoomen sichtbar: Wirken Details beim Prime Tower im Automatik-Modus verwaschen, werden sie im Nacht-Modus deutlich schärfer gezeichnet.
Alles in allem finde ich das Kamera-Set-Up gelungen, wenn auch nicht überragend gut. Da sehe ich Huawei, HTC und Googles Pixel 3 noch ein Stück voraus.
Fazit: Das Phone macht richtig viel Spass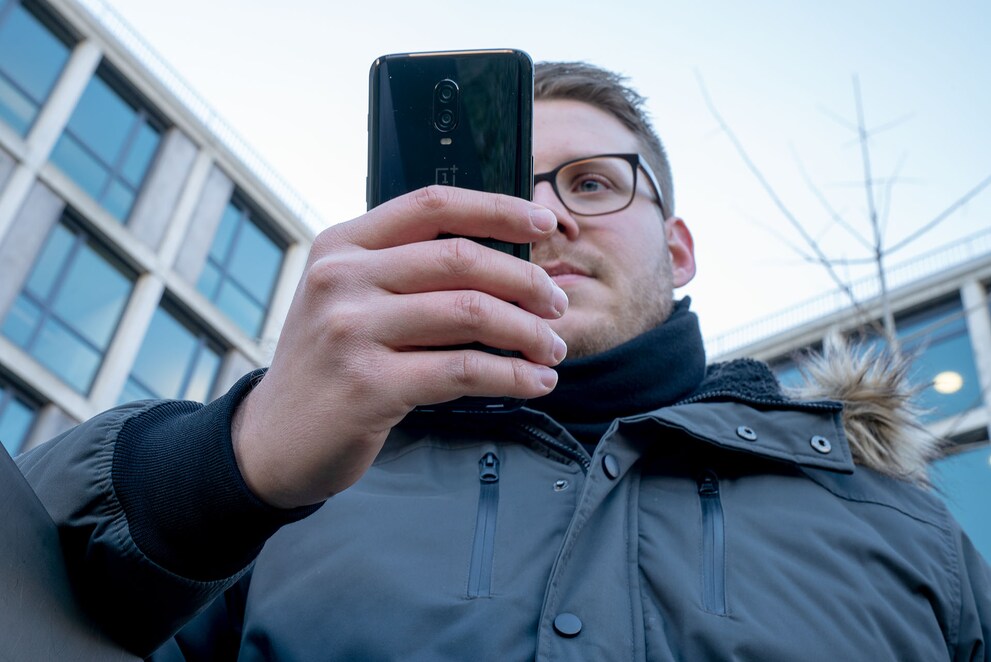 Ist das OnePlus 6T ein Flagship-Killer? Im Vergleich zum Vorgänger hat's nur wenig Neues: Verbesserter Akku und Arbeitsspeicher sowie das etwas grössere Display. Hardwareseitig ist gar dasselbe Kamera-Set-Up im Phone verbaut; nur softwareseitig soll es zu kleinen Verbesserungen gekommen sein, die ich mangels Testerfahrung mit dem OnePlus 6 nicht quantifizieren kann.
Ignoriere ich aber die Existenz des Vorgängers – das ohnehin nicht mehr produziert wird – stelle ich fest: Das OnePlus 6T ist ein rasantes Smartphone mit verdammt viel Leistung, schnörkelloser Software und angenehm dezentem Design. Der Akku hält das locker durch und macht auch nach mehreren Stunden nicht schlapp. Selten habe ich so richtig viel Freude am Testen eines Phones gehabt, wie hier. Und das alles zu einem wirklich fairen Preis. Der unerhört freche Auftritt des OnePlus Marketings ist dann noch das Tüpfelchen auf dem i.
Also doch Flagship-Killer? Nein. Dagegen spricht das Fehlen des 3.5mm-Jacks und von kabellosem Laden sowie die nicht herausragende Kamera. Abgesehen davon besitzt das Smartphone keinerlei IP-Zertifizierungen, was ich bei einem Spitzenphone doch recht seltsam finde. Sowieso: Um «Killer» zu sein, müsste das Smartphone nicht nur gleich gut, sondern so viel besser sein, dass alles andere überflüssig wird.
---
Luca Fontana
Editor, Zürich
Abenteuer in der Natur zu erleben und mit Sport an meine Grenzen zu gehen, bis der eigene Puls zum Beat wird — das ist meine Komfortzone. Zum Ausgleich geniesse ich auch die ruhigen Momente mit einem guten Buch über gefährliche Intrigen und finstere Königsmörder. Manchmal schwärme ich für Filmmusik, minutenlang. Hängt wohl mit meiner ausgeprägten Leidenschaft fürs Kino zusammen. Was ich immer schon sagen wollte: «Ich bin Groot.»
---