Best Jouéco products in the Building blocks category
On this page you'll find a ranking of the best Jouéco products in this category. To give you a quick overview, we've already ranked the most important information about the products for you.
1. Jouéco Jouéco Sense Blocks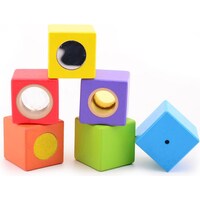 2. Jouéco Houten Blokken, 100st.
3. Jouéco Joueco The Wildies Family discovery blocks