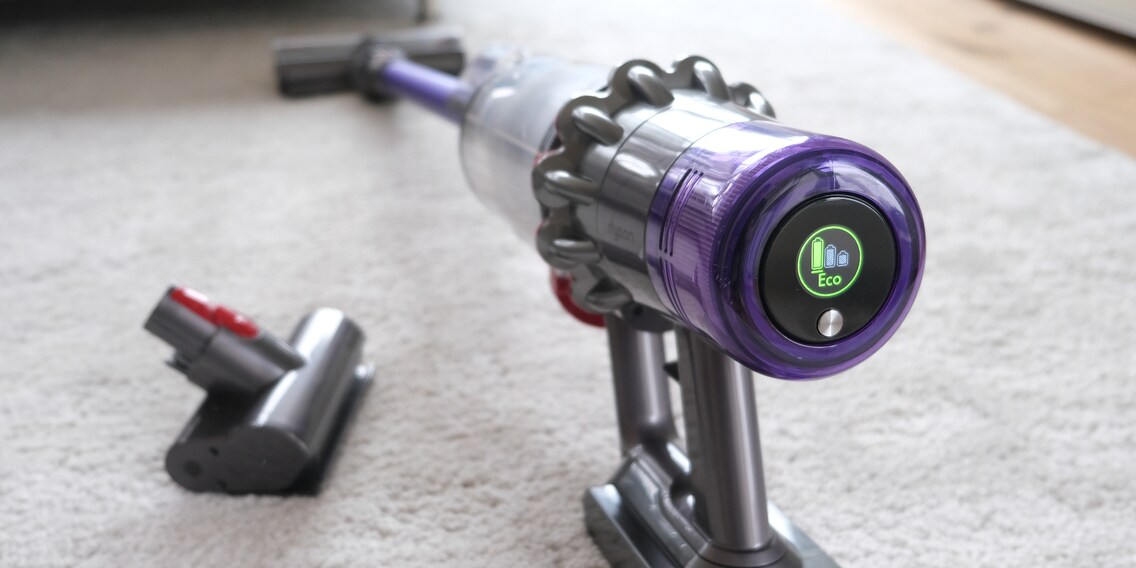 Corded vacuum cleaners are inexpensive, cordless ones more ecological

Martin Jungfer
Zurich, on 02.02.2022
Vacuum cleaning can be a cheap and easy task. Or it can be expensive, but environmentally friendly. This is the result of the newest comparison by consumer organisation «Stiftung Warentest».
Once a year, the German consumer organisation «Stiftung Warentest» tests and compares new vacuum cleaner models. This year, the test series included life cycle assessment for the first time. The so-called environmental damage points were determined for all models that were tested. They show the environmental damage caused from production of the appliance, through use and power consumption, to disposal: raw material consumption, water and power consumption, greenhouse gas emissions. The result in a nutshell? Cordless vacuum cleaners clearly cause less environmental damage than corded vacuum cleaners.
Why? Corded vacuum cleaners consume a lot of electricity. As «Stiftung Warentest» explains, cordless vacuum cleaners consume only half as much electricity as corded devices during ten years when used for one hour per week. Even replacing a battery after a few years doesn't change the result. Cabled vacuum cleaners collected damage points primarily because electricity in Germany is significantly «dirtier,» as much of it originates from coal-fired power generation. In Switzerland, the differences are likely to be smaller thanks to the high share of hydropower.
Batteries aren't problematic
In the production and transport of the appliances from the factory to the customer, both types of vacuum cleaners accumulate about the same number of damage points.
However, corded vacuum cleaners are significantly heavier, which means that more raw materials are needed to produce them. But cordless vacuums contain more electronics, which means more expensive production. These two factors cancel each other out in the life cycle assessment.
The battery that's built into cordless vacuum cleaners only scores one damage point. Problematic substances such as lithium or cobalt are only needed in small quantities. However, those responsible admit that possible social consequences or human rights violations in the mining of the valuable rare metals weren't included in the assessment.
It's worth getting a new vacuum cleaner
If you own a very old vacuum cleaner and want to do something good for the environment, buying a new one might be the right step. Of course, getting a new appliance also incurs environmental costs, as it needs to be produced. But according to the calculations of «Stiftung Warentest», this quickly pays off. If, for example, you replace an appliance with 2000 watts of power by a newer model with 650 watts, getting and using this new appliance would be better for the environment than keeping the old one after less than three years.
However, there is a catch. The environmentally friendly cordless vacuum cleaners are significantly more expensive than the corded models. At least when you consider the appliances that achieved at least the overall rating of «good» in the test. When it comes to cordless devices, «Stiftung Warentest» recommends two models: the Dyson V11 and the Bosch BSS 825 ALL.
The devices by Dyson and Bosch are the only cordless vacuum cleaner models with a rating of «good». Dyson no longer has the V11 in its product range, but offers the successor models V12 and V15. Editor Simon recently tested the laser capabilities and suction performance of the V15.
video

ReviewHome

Laser Dyson review: a vacuuming revolution?
When it comes to corded vacuum cleaners, the selection of models that are rated «good» is significantly larger. And they cost less. These are the top 3 tested devices:
Miele
Complete C3 Brilliant EcoLine - SGSK3
---



Journalist since 1997. Stopovers in Franconia (or the Franken region), Lake Constance, Obwalden, Nidwalden and Zurich. Father since 2014. Expert in editorial organisation and motivation. Focus on sustainability, home office tools, beautiful things for the home, creative toys and sports equipment. 
---
These articles might also interest you
Skeleton Loader

Skeleton Loader

Skeleton Loader

Skeleton Loader

Skeleton Loader

Skeleton Loader