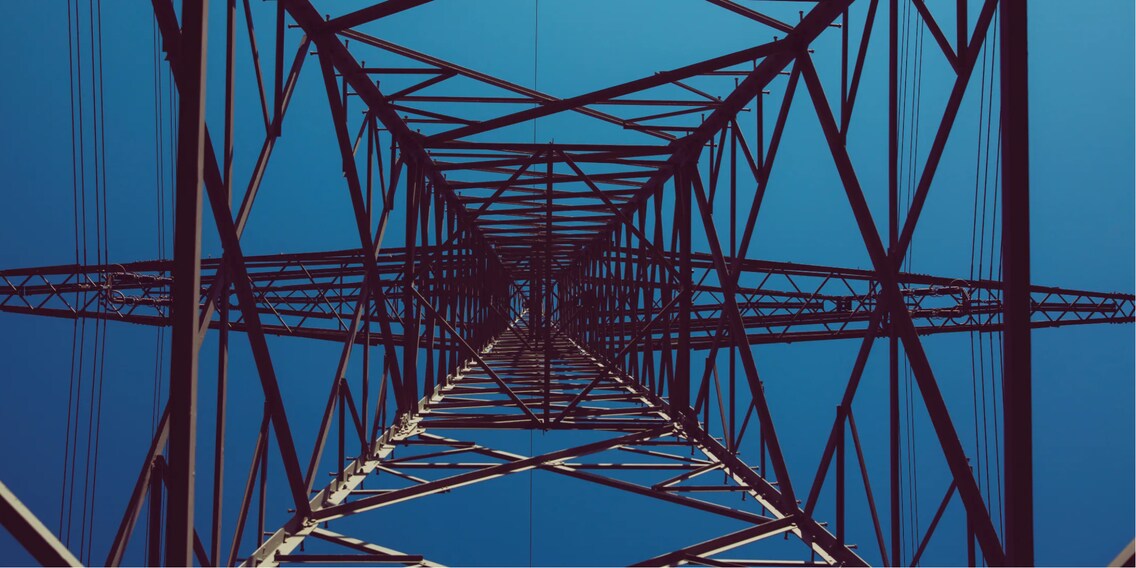 Europe braces for an energy crisis
The war in Ukraine and the impending energy shortage have signalled a call to batten down the hatches. Sales in power generators, solar panels, portable power stations and heaters are off the charts. As long as the European energy market is under stress, the online retailer Galaxus expects continued record sales.
At the moment, air conditioners and fans are in high demand at Galaxus. These aren't the only items on customers' minds, though, as many people aren't (just) thinking about the heat but about a possible winter blackout. Some are already preparing for an undesirable scenario: acute shortages of gas and electricity.
Germany is gearing up for the looming energy crisis
According to the German federal government (in German only), the national gas supply is in good shape following various measures by the government to become more energy independent from Russia. And Germany is not alone in its efforts as RND (in German only) reports that Germany and Austria are working together to find solutions. But the impending energy shortage is already having an effect on consumer behaviour, as demonstrated by recent online trends. Heaters, portable power stations, power generators and solar panels have become popular products among our customers.
Don't get left out in the cold
Heaters have seen the biggest jump in sales. Until May, year-on-year figures were about the same. But demand increased by 372% in June and by 398% in July throughout the DACH region (Germany, Austria and Switzerland).
There's a reason for this growth in sales. In Germany, for example (in German only), one in two homes rely on gas for heating and one in four on oil. Around 40 per cent of Germany's gas is supplied by Russia. Although Austria has a more diversified energy supply, more than one in four households is nevertheless heated with gas. This dependency on gas has created uncertainty in the DACH region, as demonstrated by current consumer behaviour.
Portable power sought like never before
Portable power stations have also seen a steep increase in sales. They are basically transportable energy suppliers that, once charged themselves, keep your electronically powered possessions running and usually use conventional or lithium batteries. In March – shortly after the end-of-February Russian invasion of Ukraine – we recorded our biggest spike in sales this year; our customers purchased 515 per cent more portable power stations than in March 2021. And demand has remained high since – in June we sold more portable power stations than ever before – and sales are already 353 per cent above last year's for the month of July.
Become a power generator yourself – with petrol and diesel
Power generators are also booming at the moment. A power generator usually consists of a diesel- or petrol-run engine which produces energy and a generator that converts this energy into an electric current. Generators can either be portable or stationary and can be used in places like hospitals or server rooms to keep them operational during a blackout.
At Galaxus, power generators, like portable power stations, experienced a sudden upsurge in sales following the outbreak of the war in Ukraine. We recorded a 188 per cent sales increase in March. The numbers diminished in April and May before increasing again with the onset of summer. We experienced an 80 per cent increase in sales in June and are already up year-over-year for July, probably because the emerging energy crisis has recently received a lot of media coverage. By the way, petrol cans are also in demand at Galaxus – they are useful for storing the petrol and diesel needed to feed power generators in an emergency.
Solar energy = more self-sufficiency
Solar panels are yet another option for producing energy – and an emission-free one at that. At Galaxus, we've already sold twice as many solar panels this July as in June 2021. Solar accessories like converters are also selling hot and sales are up 85%.
Are you worried about a possible power shortage come winter? Are you preparing for a foreseeable crisis? Or do you think a possible energy crisis sounds like a load of hot air? Share your thoughts in the comments section below.
Press contact Germany/Austria
Galaxus Deutschland
Daniel Borchers
Schützenstraße 5, 22761 Hamburg
Phone: +49 40 334 614 772
E-mail: daniel.borchers@galaxus.de
---
Studies claim that we have a shorter attention span than goldfish. Ouch! My job is to get your attention as often and for as long as possible. How? With content you enjoy. Outside of the office, you'll find me on the tennis court, curled up with a book, Netflixing or travelling. 
---
These articles might also interest you
Skeleton Loader

Skeleton Loader

Skeleton Loader

Skeleton Loader

Skeleton Loader

Skeleton Loader