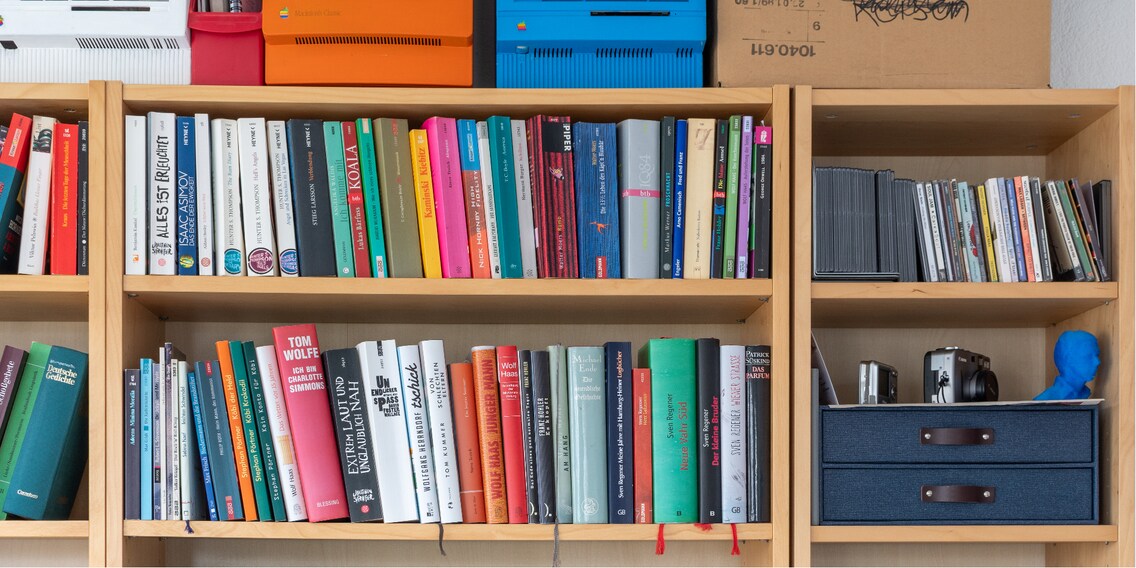 Five highlights and lowlights from my chaotic bookshelf

David Lee
Zurich, on 30.12.2021
My bookshelf is an ugly, dated mess. And there are good reasons for that. Here's my inventory, my justification and my selection of five special books.
I'm not proud of my bookshelf. It's about as visually appealing as an infected toe nail – I'll spare you the sight of the entire piece of furniture. The Ikea Billy bookshelf wasn't a feast for the eyes when it was new. And now it's completely yellowed and filled with faded books. The book spines, which are constantly exposed to light, have a completely different colour than the book covers. I go green with envy when I read about Natalie's prim and proper bookshelf.
PortraitInterior

Meine 4 Regeln fürs Bücherregal-Styling
Then again, don't judge a book by its cover. After all, I don't spend hours and hours sitting on the sofa, gazing at my bookcase and thinking: wow, how beautiful you are, oh my bookshelf, I'm so happy to see you. The actual books don't have to look pretty either. What matters is what's inside them.
Unfortunately, their content isn't amazing either. Most of the books are more than 20 years old and aren't books I'd get today. To make matters worse, many things on my bookshelf aren't even books, but folders, magazines, photo albums, CDs, software DVDs, records or reel-to-reel tapes. They're joined by things that don't even remotely resemble a book: a thermometer, Smurfs, old digital cameras, old keyboards stuffed into a black bin bag, board games, a 3D-printed model of myself, a Macintosh SE/30 from 1987, a backup hard drive, the packaging of my latest computer mouse and an alarm clock from 1950.
How could this happen? Well, during high school and university, I was forced to buy many books. Quite a few of them have left their mark on me – or have sentimental value. That's why I don't throw them away, no matter how unappealing they look.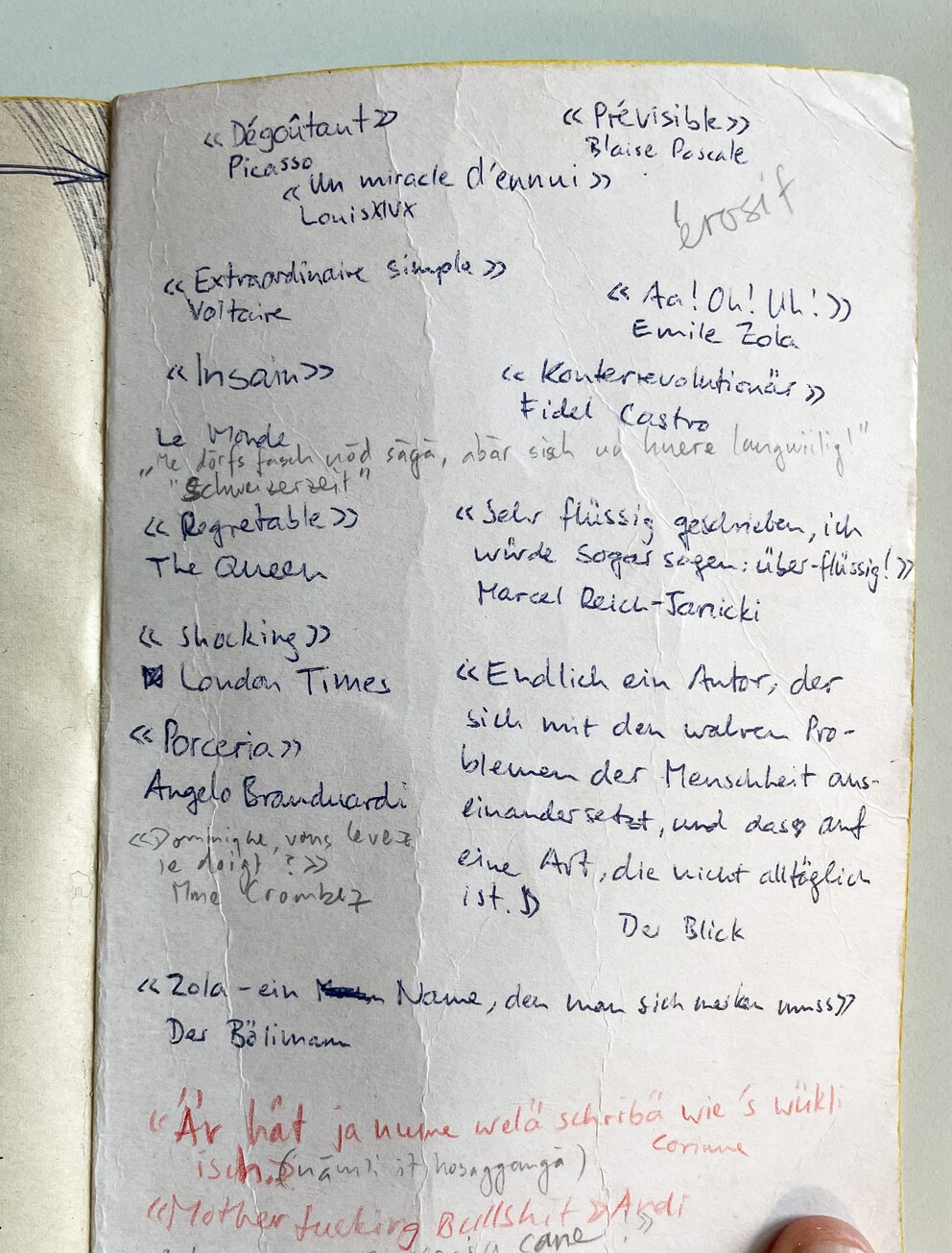 Today, I don't buy as many physical books. I use online dictionaries and reference books and often opt for e-books. Besides, I have less time to read these days, and whenever I do attempt to read, I fall asleep after five pages.
Anyway, the less I own, the more comfortable I feel. Why? When I was a young adult, I moved homes a lot, and books became a burden. As did furniture. I usually didn't have room for more furniture anyway. That's why my bookshelf doubles as CD, hobby and office shelf.
But now let's turn to what's in my collection. Here are a few books that stand out.
My largest and heaviest book
The photo book «Eden» by Art Wolfe has a dimension of 29×36.5 centimetres and weighs 3,788 grams. I bought it recently when I asked myself which books are better as a printed version than as an e-book. I came to the conclusion that photo books have to be large and printed. It's the kind of book I don't want to look at on a tablet.
My oldest book
The oldest book in my collection dates from 1933 and is called «Kleines Handbuch der Musik» («Small Handbook of Music»). It's a kind of encyclopaedia, whereby the author presents his own view as absolute truth. The entry on dance music shows how common racism and arrogance were at that time.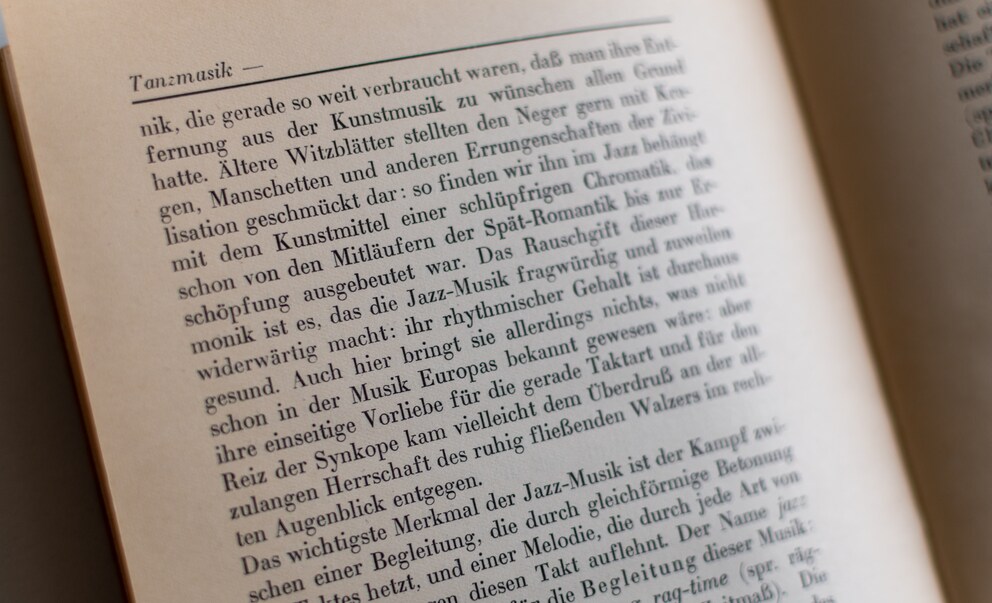 My most intelligent book
The book that taught me the most is Understanding Intelligence, a work by my former computer science professor Rolf Pfeifer and his colleague Christian Scheier. Why can ants organise themselves so well despite their tiny brains? Then again, why can a robot that can calculate much faster than any human being not even pour a pint of beer? Because intelligence can only be understood in combination with the body. We need to understand natural intelligence before we can master artificial intelligence. Today, these insights are standard and AI is almost only done with neural networks and no longer with knowledge databases and formulas.
My least intelligent book
The least insightful book in my shelf is the MAD paperback «Bescheuerte Antworten auf hirnrissige Fragen!» («Stupid answers to daft questions!»). All the cartoons in it follow the motto «Don't ask stupid questions». For example, someone asks, «Are you going outside?» when the other person is standing at the front door dressed in boots and a winter jacket. The answer: «No, someone put their chewing gum on the doorknob and my hand is stuck to it.» The only learning from this book is that there are indeed stupid questions.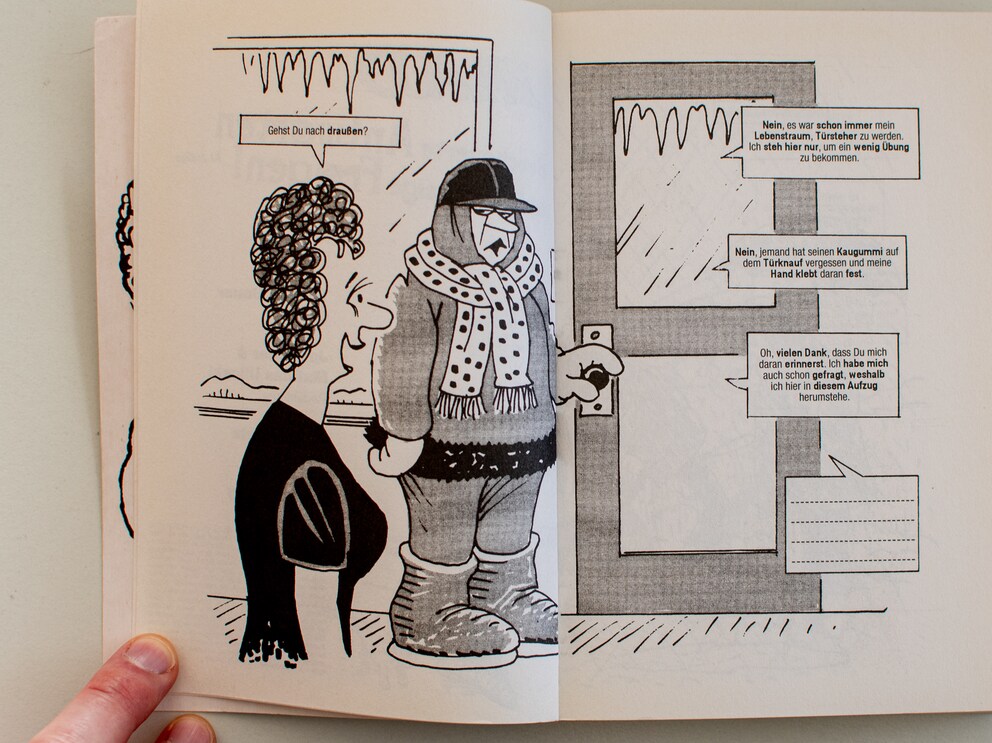 My funniest book
Valley of The Far Side by Gary Larson. A book I find as funny at 45 as I did at 18 just has to be good. It also makes for a great gift, if you want to get your 2022 Christmas presents early.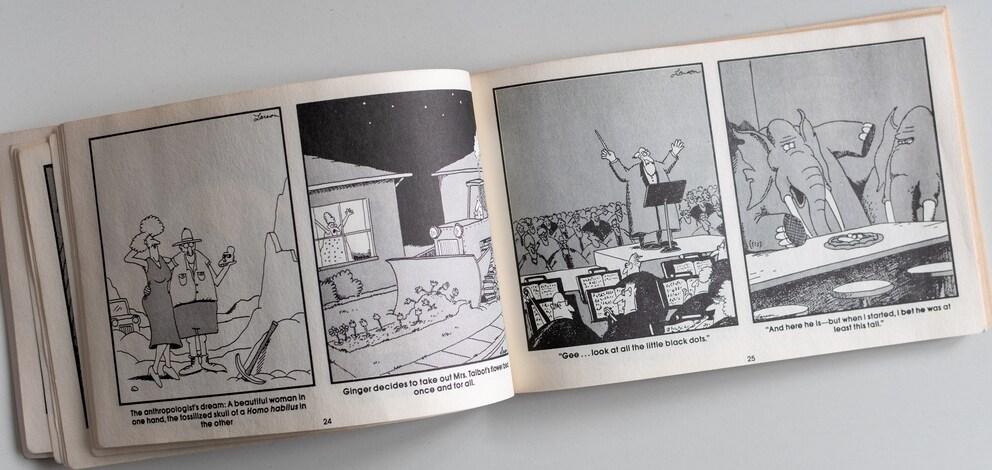 Chaotic, chronological, alphabetical; by colour, by size, by mood; geographical, autobiographical, thematic. We all have our own ideas about how books should be arranged on a shelf. We, the Digitec Galaxus editors, are allowing you a sneak peek into our very own bookshelves. Next up: Simon Balissat.
---



My interest in IT and writing landed me in tech journalism early on (2000). I want to know how we can use technology without being used. Outside of the office, I'm a keen musician who makes up for lacking talent with excessive enthusiasm.
---
These articles might also interest you
Skeleton Loader

Skeleton Loader

Skeleton Loader

Skeleton Loader

Skeleton Loader

Skeleton Loader