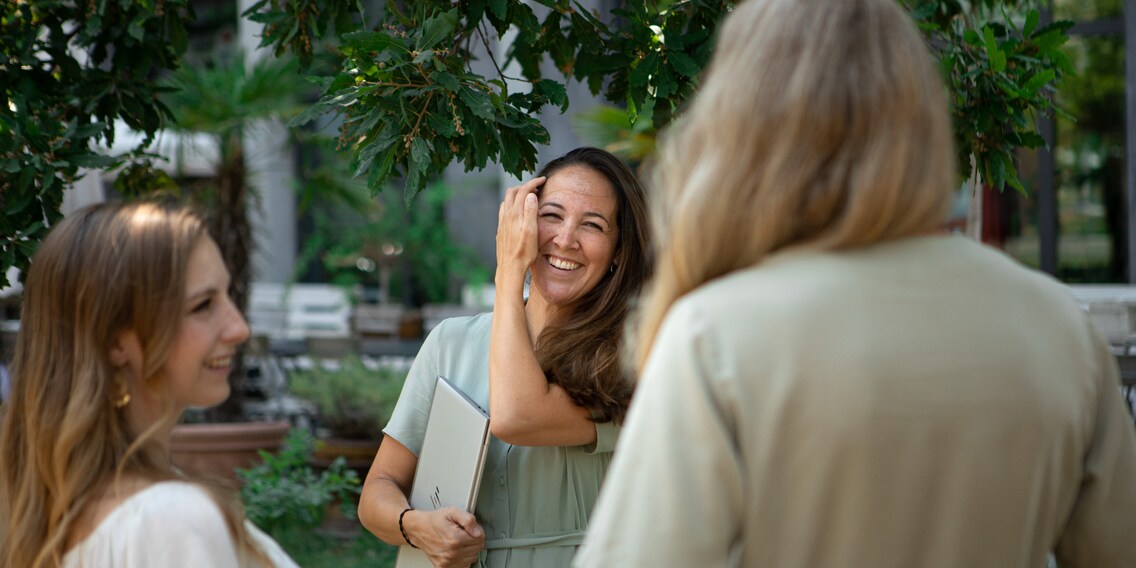 Galaxus Agency – honesty is the best marketing
At Galaxus, we've successfully been relying on humorous, honest advertising and efficient performance marketing. We don't rely on external agencies for know-how. Instead, we have an in-house team of specialists in marketing, creation and media. With our Galaxus Agency, external advertising partners can benefit from the popularity of our platforms as well as from our expertise in e-commerce, retail media, and marketing.
Galaxus's advertising hasn't only been winning creativity awards in Switzerland for years, it's now well known in Germany too. In addition to our popular TV advertising and our own retail media channels, we rely on targeted performance marketing that focuses on what's relevant to our customers. In the long term, this not only bolsters credibility, but also garners attention from our external advertising partners regarding our services.
What Galaxus Agency offers
Galaxus Agency enables external advertising partners to leverage our expertise in retail media and the performance potential of our platforms in an optimal and targeted way. We want to ensure a smooth process and the best possible results. That's why we offer all services from one single source – from planning to design implementation and final reporting.
This includes:
Individualised consultations
Project management
Planning with defined KPIs
Segmentation and targeting
Conception, design and creation of advertising materials
Monitoring and optimisation
Comprehensive, transparent reports
Individualised planning to achieve maximum performance
To ensure the best possible results, we plan each campaign individually for our partners. Based on the defined KPIs, key messages and budget, we develop an efficient campaign architecture, relying on our data in combination with the following high-reach channels:
SEA (search engine advertising)
Social media ads
Display ads
Native ads
Retail media – from online shop into the home
Thanks to our platforms and logistics, we can offer highly specific retail media outlets. We provide numerous options for extending the campaigns of our external advertising partners in a targeted manner – reaching all the way into our stores and home customers.
These services include:
Parcel flyers for products available in the shop
Parcel flyers for external providers
Individual landing pages with the option to purchase directly
Exclusive ads in the Galaxus parcel insert
We're happy to elaborate on the individual potential as part of our campaign planning.
Still have questions – or are you convinced?
Curious about the opportunities, factsheets on our offerings, or have any other questions about Galaxus Agency?
Nina Hoss and her team look forward to receiving inquiries at: agency@galaxus.de
---