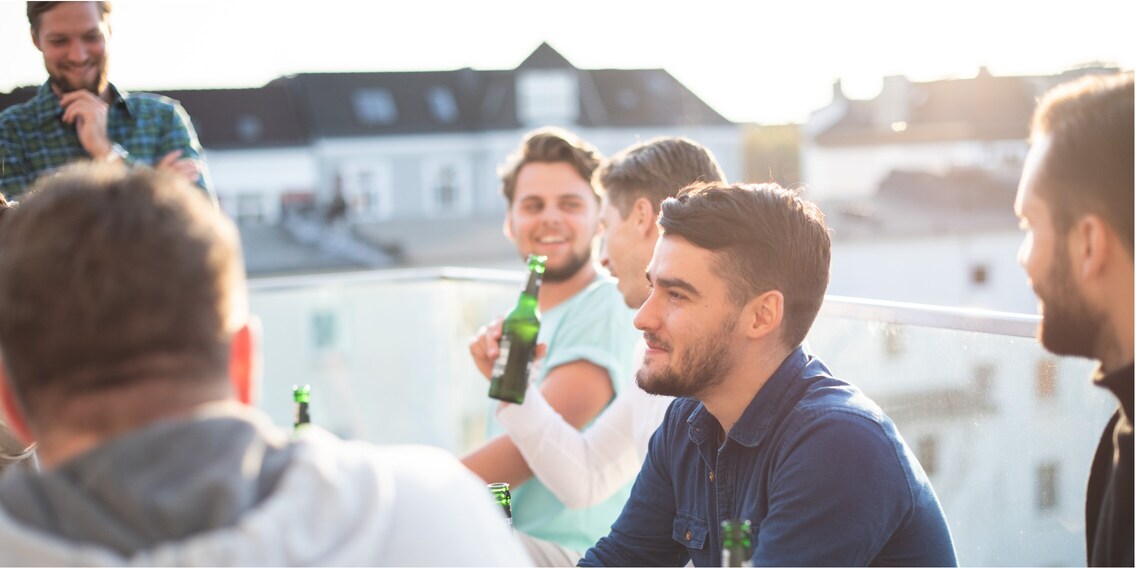 Our values
Rigid hierarchies, restrictive department boundaries and paralysing bureaucracy – that's everything we don't stand for. We value teamwork, meet everyone at eye level and are obsessed with mastering challenges efficiently and effectively. The crazier a solution seems, the keener we are. And there's one thing we're unbeatable at: celebrating important events and achievements with exuberant parties.
We are cooperative
We offer our support at any time and help out wherever it's needed most.
We give others direct, honest and yet appreciative feedback.
We have a constructive and solution-oriented attitude.
We proactively approach colleagues and other departments.
We listen carefully to other opinions, accept them and adjust our opinion if we discover that other arguments are better.
We actively share our knowledge with those around us.
We are innovative
We never stop acquiring new knowledge, giving us in-depth knowledge in our area and beyond.
We are constantly challenging the status quo and contributing new approaches and solutions.
We see change as an opportunity to gain new experiences and are positive ambassadors of change.
We try out things and learn from the findings.
We give even absurd ideas a chance.
We are not afraid to share or publish work, even if it's unfinished.
We are piratesque
We make brave decisions, even if this means exposing ourselves.
We weigh up the opportunities and risks of our actions and involve the right people in the decision-making process.
In our work and behaviour, we don't emphasise appearance only to impress others. We win others over with honest contributions.
We identify simple, uncomplicated solutions that cause as little work as possible.
We don't always take ourselves seriously and approach things with fun and ease.
We are responsible
We pursue projects independently and disciplined and stick to agreements.
We take the initiative and tackle the tasks that are of the greatest benefit to customers, the company and our team.
We communicate our mistakes in a proactive way.
We strive for well-founded, critical feedback that allows us to assess ourselves more and more accurately.
We never stop learning autonomously.
We are ambitious
We strive to constantly improve ourselves and our surroundings and to explore new boundaries.
We pursue ideas and goals vigorously despite difficulties.
We inspire others with our energy and drive and move projects forward with this ability.
We achieve results that show a measurable benefit.
We celebrate achievements and learnings with our team.
---