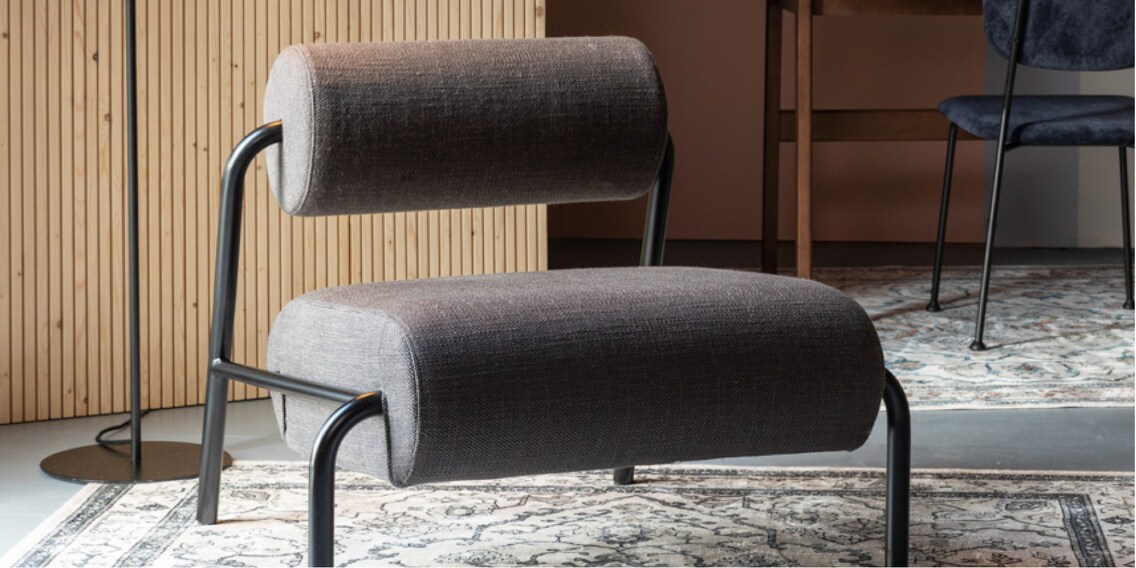 Pia's Picks: how low can chairs go

Pia Seidel
Zurich, on 12.10.2021
Translation:
Veronica Bielawski
I like many things, but my apartment can't fit them all. So, many products end up in my watch list instead of my shopping cart. This time it's armchairs that could easily be from the show «Pimp My Ride».
«Pimp My Ride» is an American TV series produced by the network MTV and hosted by rapper Xzibit. It ran for six seasons from 2004 to 2007. And I was super into it at the time; I liked the way cars were restored and vamped up. A routine part of the revamp was lowering the suspension. This made it appear as if the car and road were melting into one another. To some, the result is a sportier look. In my eyes, it's more comfortable. Like lowered armchairs – which I consider to be the epitome of cosiness.
A little closer to the ground
Now that temperatures have gone down, and I'm no longer lounging around on a towel in the sun, I need an indoor alternative. I'm talking oversized pillows, beanbags and armchairs. Specifically, ones that look as if Xzibit himself had lowered them.
I'm not alone in my penchant for lowered objects. The iconic Togo chair, designed by Michel Ducaroy for Ligne Roset in the seventies, has been making a comeback since last year. Numerous interior design enthusiasts, including Westwing ambassador Vula Tsakiri and artist Simone Polk, have shared the modular sofa (or kinked floor cushion, as I call it) on Instagram. So many times that I've had my fill of it. Luckily for me, furniture brands like Kave Home regularly launch new seating options that lie especially close to the floor. Be it with sharp or soft shapes, the cosy cushions make the seats look anything but sporty, no matter how low they are. Perfect for my cold-weather retreat into my apartment.
---



«There are only two ways to live your life. One is as though nothing is a miracle. The other is as though everything is a miracle. I believe in the latter.»
– Albert Einstein
---
These articles might also interest you
Skeleton Loader

Skeleton Loader

Skeleton Loader

Skeleton Loader

Skeleton Loader

Skeleton Loader