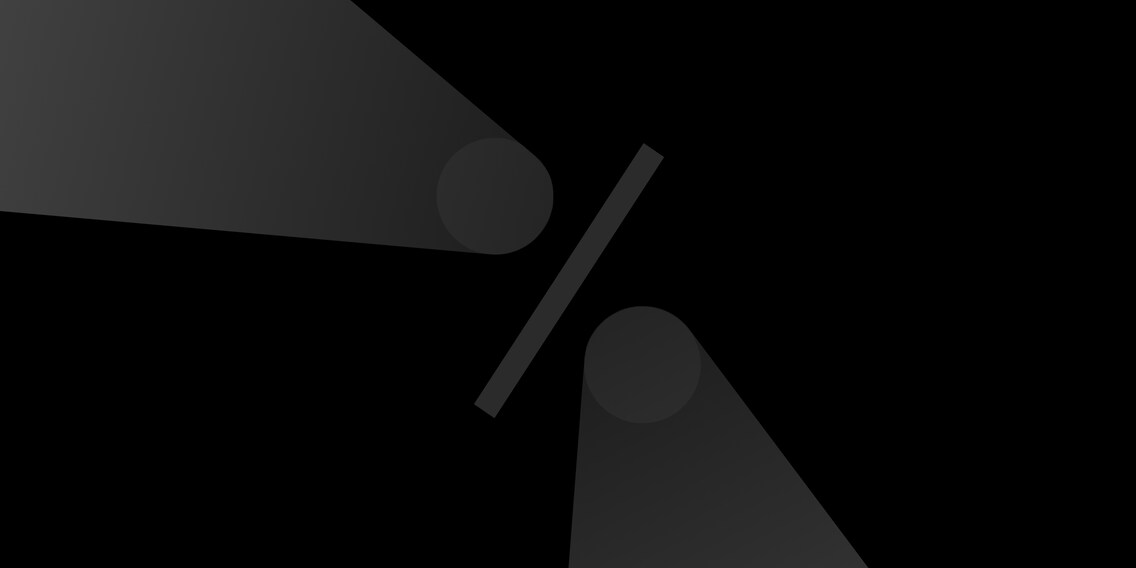 That was Black Friday Week: bargains will return in 2024

During Black Friday Week this year there were once again new deals with limited quantities every day as well as offers on many brands.
During Black Friday Week, my colleague Jana provided information about the current status and gave a little look behind the scenes:
And now it's over again, Black Friday Week 2023. Our team is currently taking stock and then deciding what our campaigns for Black Friday 2024 will look like. Thank you for all the feedback we received on it too.
When is Black Friday 2023?
This year, Black Friday falls on 24 November. Black Friday was invented by US retailers. The special holiday was meant to boost business after Thanksgiving Day. There are various theories surrounding the origin of the name «Black Friday». Here's my favourite: apparently, the day used to be so lucrative that merchants would end up with black fingers from counting dollar bills.
How big will discounts be on Black Friday 2023?
It all depends on the product in question. Since margins tend to be low for retailers in the electronics sector, smaller discounts are generally the norm there compared to other sectors, such as furniture. The better our buyers negotiate with manufacturers and suppliers, the sweeter the deals you get.
Why shop at Galaxus?
Galaxus shoppers should always have a good shopping experience – not just on Black Friday. To this end, our product development, logistics, customer service, purchasing and marketing teams are constantly working on improvements. One feature I particularly recommend is our price transparency. You can see daily price fluctuations across the past twelve months for a large number of products in our store. This way you can see whether a bargain is really a bargain. You can also check whether there's any truth to the occasional accusation that our prices go up before Black Friday to artificially increase a discount. Disclaimer: such business practices don't exist at Galaxus.
In addition to the price, you should also know the quality of a product. For this, Galaxus provides rates on guarantees and returns, showing how often customers return a product or how often there's a statutory warranty claim.
Well, if those aren't good reasons to shop at Galaxus.
Is Singles' Day the same as Black Friday?
No, Singles' Day is a Chinese invention meant to boost sales. Black Friday, on the other hand, is an American one (see above). In China, people shop until their smartphones are red-hot on Singles' Day, or 11/11. We can't keep up with the billions that are turned over on this one day – but we don't want to either.
Is Cyber Monday the same as Black Friday?
Okay, the chances are quite slim of anyone who's able to distinguish between Monday and Friday asking this question. Cyber Monday is the last in a series of crazy shopping days. On 27 November, online stores will once again be offering special deals before Christmas. Cyber Monday was also invented by the Americans. Once again. The Monday following Thanksgiving (which is the fourth Thursday in November) was and is a response from online stores to Black Friday, which was originally launched by brick-and-mortar retailers.
How good is the availability of products during Black Friday Week?
Since 2021, the globalised economy has been facing a major challenge. Covid-19 has disrupted global supply chains and logistics processes, in some cases even destroying them. The situation has improved again since 2022, but remains tense in some areas – partly due to new crises.
At Galaxus, we try to keep an eye on all of this. Our buyers have ordered products for Black Friday Week and the Christmas season early. The items are already in stock or on their way to our warehouses. Even in a generally difficult situation, products from our range are readily available and can usually be delivered to you at short notice. We always indicate the availability of each product. Black Friday Week offers are always in stock and will be delivered to you immediately.
PS: This article was first published in 2021. It was updated in August with information about Black Friday 2023. Certain comments below may refer to the 2021 version of the article. You can see when each comment was posted. You also have the option to re-sort the comments – for example, you can choose to see the newest at the top.*
---



My career as a journalist began back when printing presses were still a thing. Writing pieces for a publication aimed at breeders of small animals was my first steppingstone. Several years later, I got a call from headquarters. I was put in charge of several digitisation projects and establishing audience management strategies for regional newspapers and the NZZ. I've been with Digitec Galaxus since 2020, writing articles whenever I get the chance. As I have semi-superficial knowledge of many things, my spectrum of topics is quite broad. 
---