Best Vivolink products in the Speaker stands + Wall mounts category
On this page you'll find a ranking of the best Vivolink products in this category. To give you a quick overview, we've already ranked the most important information about the products for you.
1. Vivolink Speaker wall mount
Speaker wall mount tilt/swivel 15kg black 2 pcs. (VLMSP15).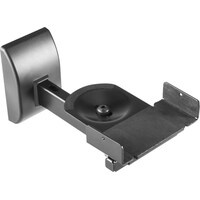 2. Vivolink Soundbar mount for 32" to 70
Soundbar mount for 81.30cm (32") to 177.80cm (70") displays (VLMSB3270).