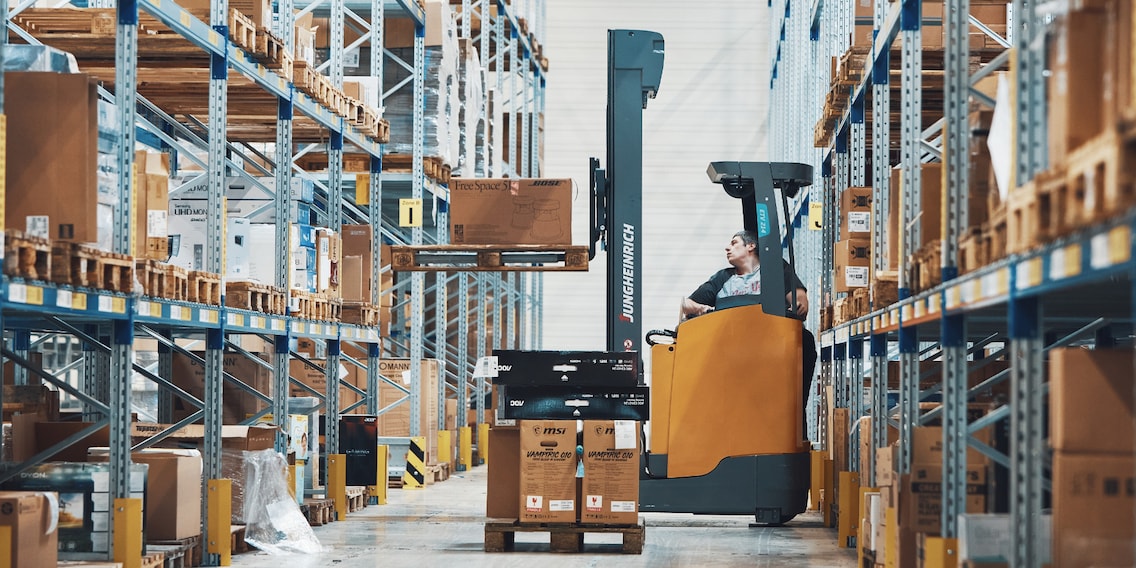 Adieu CO2 – Galaxus introduce CO2-neutral shopping

Customers at Galaxus can now shop carbon neutrally by making a voluntary contribution to compensate for the CO2 emissions caused by their online purchases. The underlying carbon footprint calculator factors in the value chain – from sourcing the raw materials to home delivery.
Shopping at Galaxus can now be made CO2-neutral. By making a voluntary contribution at checkout, customers of the online shop can support climate protection projects by means of CO2 certificates. The amount of the fee varies depending on the product. The calculation model was created by the Swiss parent company Digitec Galaxus and climate solutions provider South Pole. The calculator takes into account the value chain – all the way from sourcing the raw materials to doorstep delivery.
More than half of people in Germany believe protecting the environment and our climate are key when it comes to tackling future issues and maintaining quality of life. This was the result of a representative study carried out by the Federal Ministry for the Environment and the German Environment Agency in 2019. The study also revealed that this environmental awareness is reflected in people's shopping behaviour. It includes paying particular attention to the energy efficiency of household appliances, for example. In addition, there's an increasing willingness to compensate carbon emissions caused by air travel. At Galaxus, these developments are viewed as encouraging: «Customers are increasingly concerned about climate change, particularly the younger generations. With our CO2 compensation option, we want to create awareness and give people the opportunity to take action,» says Frank Hasselmann, Managing Director of Galaxus. «We provide information and transparency by explaining how the compensation values are calculated and where the money goes. This gives customers a good foundation to base their decision on.»
Customer climate contributions go towards the following climate projects certified by South Pole, to give you an example.
Forest conservation and community
Renewable energy / Energy efficiency
«I hope as many customers as possible like our initiative,» says Hasselmann.
The footprint determines the contribution

Galaxus applies the following formula to calculate the voluntary fee:
Carbon compensation = product carbon footprint in CO2 tons × price of compensating one ton of CO2
The sourcing of raw materials, production, sale and home delivery are all taken into account. To determine a product's CO2 footprint, the carbon calculator primarily takes a look at the product group, product weight, price and the manufacturer behind it. Provided that the information is available, the composition of materials is also considered in the calculation. What's more, the calculation model is constantly being developed. Two factors that are currently not taken into account are the use and the disposal of the products. Click here for more information on the model.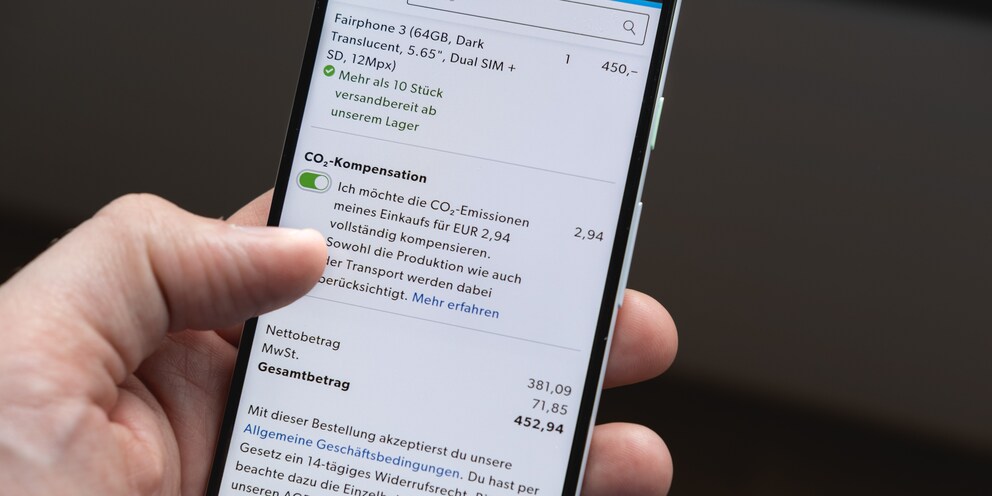 Whether they're buying a laptop, a blender or a sofa – customers can see the carbon footprint of their purchase as soon as they put the items into their shopping cart. Anybody wanting to make up for the carbon footprint of their shopping can do so at the checkout.
Company portrait
Galaxus Deutschland GmbH is the German subsidiary of the Swiss e-commerce market leader Digitec Galaxus AG. The business group Migros has a 70% ownership of Digitec Galaxus AG. In Germany, Galaxus was launched in 2018 at galaxus.de. The high-quality range currently comprises 300.000 products at consistently low prices in the field of consumer and home electronics, computing, toys, DIY and gardening. Galaxus is more than an online shop. It's also an active community and a trade journal. The editorial team at Galaxus is independent, tests products with a critical eye and is honest about the result – nice or not. Whenever Galaxus customers have questions, they're answered by the Galaxus Community within a few hours. Galaxus offers free delivery in Germany from a minimum order value of 30 Euro. Punctual deliveries are guaranteed thanks to their own warehouse in Krefeld.
Contact for media representatives
Galaxus Deutschland GmbH
Katharina Schiller
Digital Communications Manager
Schützenstrasse 5, 22761 Hamburg
Phone: +49 40 334 614 776
E-mail: media@galaxus.de

Digitec Galaxus AG
Tobias Billeter
Corporate Communications
Pfingstweidstrasse 60b, 8005 Zurich Phone: +41 44 542 61 31 E-mail: tobias.billeter@digitecgalaxus.ch
Images for free use
Managing Director in Germany, Frank Hasselmann:
Download image 1
Download image 2

Warehouse and logistics in Krefeld:
Download image 1
Download image 2
Download Picture 3
Download picture 4
Download image 5

The team in Hamburg:
Download image 1
Download image 2
Download image 3
Download image 4
Download Picture 5

Hamburg office:
Download image 1
Download image 2
---



Communication is my passion – whether in German, English or French. I'm interested in a broad range of topics but like the colourful ones best. Travel and food never fail to excite me.
---