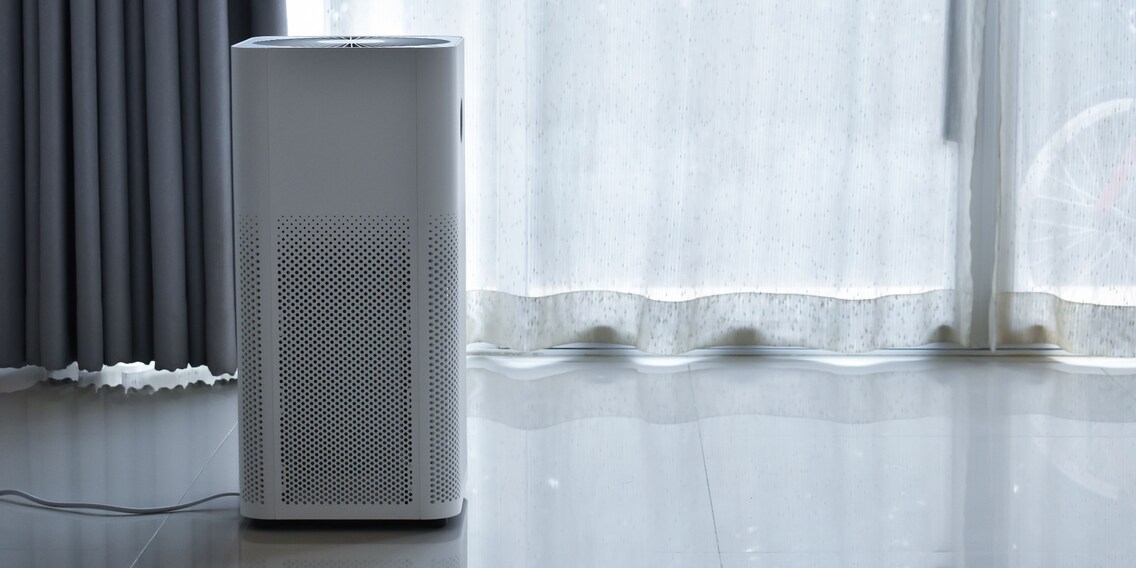 This article was translated automatically.
Air purifier against pollen from annoying flowers
Simon Balissat
Zurich, on 18.05.2022
Air purifiers are supposed to protect allergy sufferers from pollen in spring, filter house dust and even suck bacteria out of the air. The manufacturers promise a lot. But there are only a handful of all-rounders.
Sometime in the mid-90s, the time had come. I had a terrible cold, sneezed constantly and my eyes swelled up. Suddenly, Blümchen penetrated not only my ear canal, but also the nasal wall and the associated sinuses. Since then, every spring it's "I'm here again" from the pollen allergy.
Like a boomerang, hay fever keeps coming back to me. I would love to say I dreamed it all, but the allergy is very real. The wet dream of my adolescence became the wet nightmare of my adult nose.
Thanks to eye drops I get through spring without an air purifier, but the mild pollen allergy is still annoying. If you are more severely affected, an air purifier in your home is a must. There are three types of devices, which differ significantly in their performance and price.
Air purifier with filter
This is the Rolls Royce among the devices presented. As a strong allergy sufferer, it is worth the investment, as these devices work with filters that suck almost everything out of the air. Depending on the device you have to change the filters regularly. All three linked devices provide you with additional information about the air quality thanks to an app, but they can also be operated completely analog and without computer love.
Ionizers
These devices artificially charge the air electrically. Have you ever felt a crackle in the air and on your skin before a thunderstorm? An ionizer achieves a very similar effect. The charge binds particles in the air, which then fall to the ground and want to be sucked up by you. So it pays to have a good vacuum cleaner, otherwise you'll spread dust and pollen again and the game starts all over. A byproduct of these devices is ozone, which can be harmful to humans under certain circumstances, especially if there is a lot of particulate matter in the air. In cities with elevated exhaust levels or in smokers' homes, ozone acts like a catalyst and further increases the risk of respiratory illness. Therefore, as an urban smoker, I do not put an ionizer in my apartment.
By the way, ozone is not harmful to the climate, rather the opposite is true. Ozone is concentrated in the stratosphere and protects us from harmful UV radiation. Chlorofluorocarbons (CFCs) destroy this layer. This has nothing to do with ionizers... If you can live with ozone, ionizers are convenient because they are small and easy to maintain. They don't need filters or water and you don't need to clean them.
Air scrubbers
These devices wash the air with water, which at the same time still humidifies the air. Hair, dust and pollen remain in the water, while small particles such as fine dust or viruses are not caught by the device. If your home is too dry and you suffer from allergies, these devices are the right ones for you. You don't need to change filters, just refill the water. However, you must clean the device every month, otherwise mold, algae and bacteria can form. Special disinfectant in the water can help.
"It's over". Unfortunately not with my pollen allergy, but at least with this "Eurodance X room climate" buying guide. The next one, however, is sure to follow. "Is your love real?", then follow me as an author or leave me a positive review below so that we are both still "heart to heart" for a long time.
Dieser Artikel ist am 1.3.2021 erstmals erschienen. Einige Produkte wurden durch aktuelle Geräte aus unserem Sortiment ersetzt.
---
Simon Balissat
When I flew the family nest over 15 years ago, I suddenly had to cook for myself. But it wasn't long until this necessity became a virtue. Today, rattling those pots and pans is a fundamental part of my life. I'm a true foodie and devour everything from junk food to star-awarded cuisine. Literally. I eat way too fast. 
---
These articles might also interest you
Skeleton Loader

Skeleton Loader

Skeleton Loader

Skeleton Loader

Skeleton Loader

Skeleton Loader