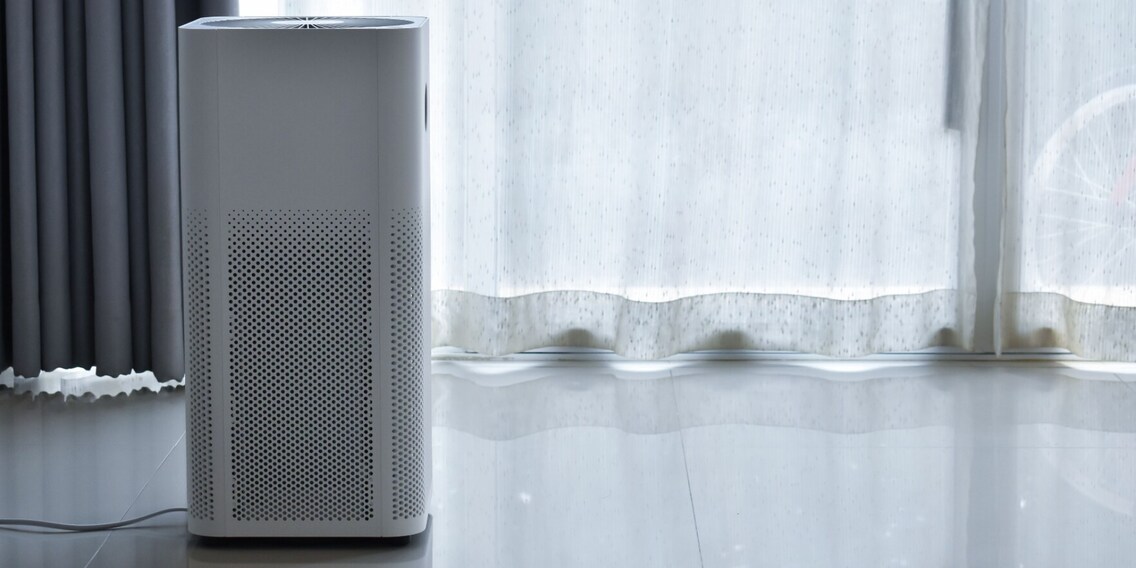 Air purifiers vs air conditioners: safety beats coolness
The Covid crisis is having a noticeable impact on sales of indoor climate control devices. Online retailer Galaxus Deutschland has sold 37 per cent more air purifiers in the first half of 2021 than it did in the entire year of 2020. By contrast, air conditioner sales are lagging.
«Our customers ordered more than twice as many air purifiers in the first half of 2021 than in the whole of 2020. It looks like the strong increase in demand we saw in the last quarter of 2020 is not about to stop,» says Jan Wentrot, Leader Category Management Galaxus Deutschland. What's the reason for this? The pandemic has made clean air a higher priority for German online shoppers. «More and more companies, organisations and schools are now also buying air purifiers to create a safe environment for their workforce or students,» Jan says. Air purifiers can reduce the number of viruses in the air and can prove beneficial for allergy sufferers, as they filter pollen.
It seems that this year's heat waves haven't been causing us any sweat. Compared to last year's figures, air conditioner sales are only at 35 per cent. Let's take a look at neighbouring Switzerland: at galaxus.ch, 51.4 per cent of 2020's air conditioner sales have already been reached at this point in time. By contrast, the sales growth of air purifiers is significantly lower compared to Germany. In other words, for the Swiss, summer came sooner and Covid left earlier than for us Germans. Or maybe Germany is worried about a second pandemic hitting soon and gearing up for it ahead of time.
Top 5 best-selling indoor climate devices on galaxus.de in 2021
In terms of units sold, air conditioners only come in ninth place in Germany. Ranks five to eight are: thermostats, fan heaters und thermo hygrometers. The Galaxus editorial team has published several articles including tips and shopping guides on air purifiers and air conditioners. For example:
No air conditioner at the office? These tricks will help you keep cool

Images (further images on request):
Logo Galaxus
Hamburg headquarters
Warehouse Krefeld
Jan Wentrot


Contact for media representatives
Galaxus Deutschland
Public Relations
Schützenstraße 5, 22761 Hamburg
Phone: +49 40 334 614 772
E-mail: daniel.borchers@galaxus.de
---
Northern German with a soft spot for good series, music, science fiction and (second league) soccer. As a PR manager, I'm available to answer journalists' questions about Galaxus and honest e-commerce.
---
These articles might also interest you
Skeleton Loader

Skeleton Loader

Skeleton Loader

Skeleton Loader

Skeleton Loader

Skeleton Loader