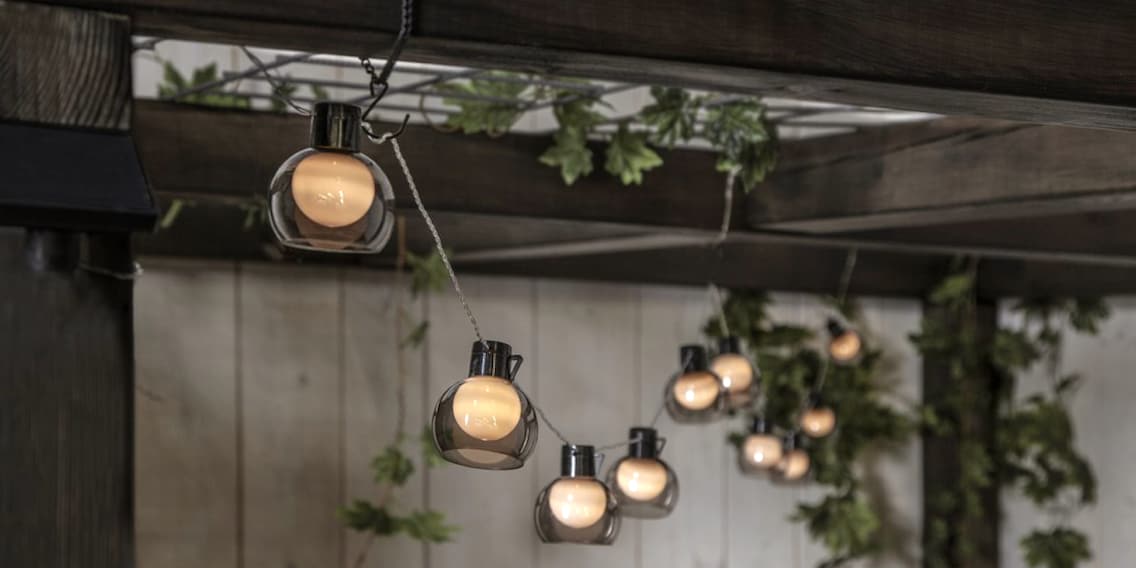 Pia's Picks: hard exterior, bright core

Pia Seidel
Zurich, on 06.07.2022
Translation:
Katherine Martin
Fairy lights can conjure up a cosy atmosphere anywhere. This is despite many of them having a steely quality; and leaving me cold during the day.
To create cosiness both indoors and outdoors, I go for accessories and furniture with soft shapes, soft fabrics and warm colours. Since my new neighbours moved in, however, I've been left questioning this concept. It's all because they've successfully generated a cosy atmosphere simply by stringing up some fairy lights. Without any origami or cotton balls in sight, their bare-bones lighting bathes the spartan space in a warm glow as soon as dusk falls. It's proof that light alone can make all the difference when it comes to ambience.
A gem thanks to the right lighting
Even simple fairy lights create a pleasant atmosphere because, unlike classic ceiling lamps, they disperse the light. They don't usually go over 5 watts per bulb or 100 lumens per LED, and they have a colour temperature of under 2,700 Kelvin. For comparison, a candle has a colour temperature of 1,500 Kelvin. Basically, their light is warm. Even if the shades are made of a cool material like metal or glass. So, you won't be needing any crayfish lanterns or seashells to set the mood. Instead, a sleek design that keeps its colour and still suits at the end of summer will do the trick.
That's why, from now on, I'll be taking my cues from those unseen romantics under the fairy lights. The brand Star Trading, for example, sells solar-powered designs – an eco-friendly option compared to battery-powered or electric string lights, with shades made of opaque glass or grid-pattern metal. During the day, they exude a similar charm to that of a garden fence. But their solar panels allow them to collect enough sunlight to illuminate the soft core under the hard exterior by night.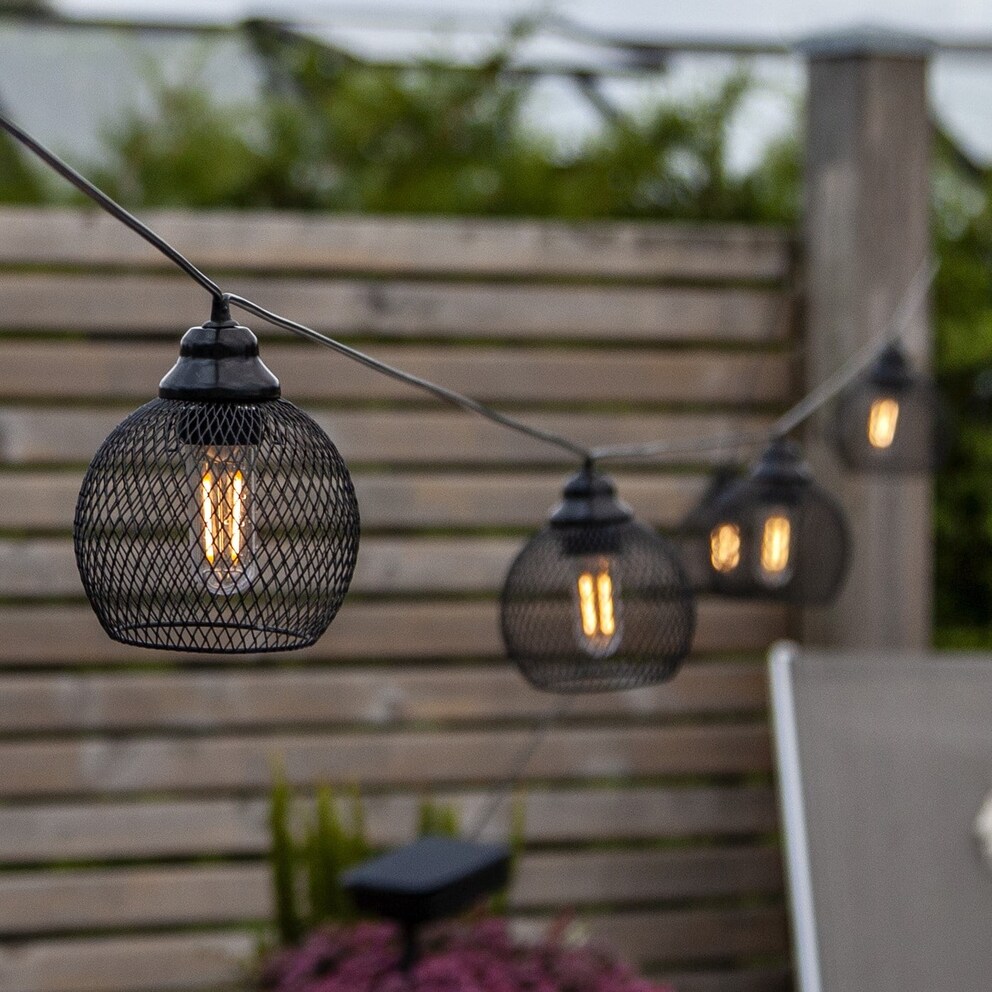 In the series «Pia's Picks», I regularly share items from my watch list that may appeal to you, too.
Header image: Star Trading
---



«There are only two ways to live your life. One is as though nothing is a miracle. The other is as though everything is a miracle. I believe in the latter.»
– Albert Einstein
---
These articles might also interest you
Skeleton Loader

Skeleton Loader

Skeleton Loader

Skeleton Loader

Skeleton Loader

Skeleton Loader