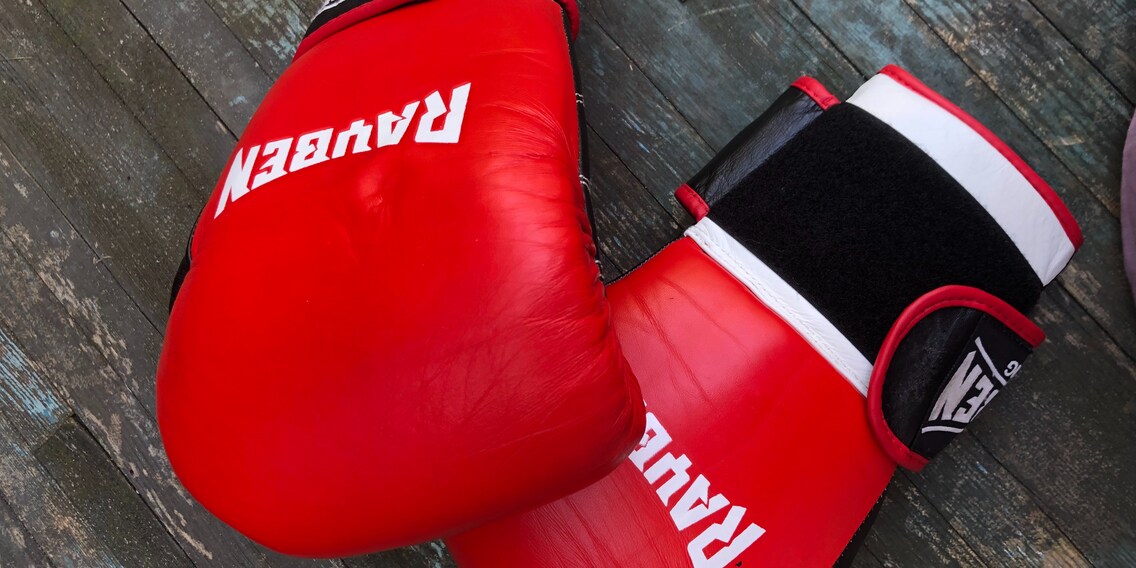 Boxing through life: what I've learnt in the ring

Janina Lebiszczak
Zürich, on 01.08.2022
Translation:
Veronica Bielawski
Boxing is more than just a sport. It's not just an exercise for your body, but also in self-confidence. More and more women are taking a liking to it – as have I.
For as long as I can remember, I've admired values like discipline, respect, and perseverance. Probably because I myself am a master of inconsistency. If something doesn't excite me, I cop out. This applies to men, jobs and sports. And yet I find myself making the drive across town to my boxing studio no matter how tired or stressed out I am. Or hungover, for that matter. Whatever the season. Go me! I'm a fitness boxer. That means loads of power and loads of endurance. We lay into punching bags and boxing mitts but not the face and not really the body. Who knows – maybe that's still to come. Quite certainly so, in fact.
Body and soul: boxing brings about balance
It all started in a nice little hipster gym. My goal – being 180 cm tall and very solidly built – was to get into women's weightlifting. As it turned out, it just wasn't for me. It was too static, too bland; always the same. Not to mention that if you let your concentration slip for a second, forgetting to flex your abs, you can suffer some nasty tears. To be fair, boxing also features its own kind of routine. You learn punching and stepping techniques – both offensive and defensive ones – until you master them. It's not about striking blindly. It's about jabbing in the opportune moment and holding back when restraint is called for. You get to know your own body better; learn to assess situations faster. It's about pacing your emotions and strength – even though the rope skipping warm-up still sucks and the final burpees, lunges and Russian twists feel like they're straight from hell.
Women who box
Why am I so consistent when it comes to boxing? It's all down to the team and coach. Our coach takes us seriously. He treated us like athletes until we became athletes. We're a group of women of all statures between the ages of 35 and 55. There are the little, nimble ones among us, the big mamas, the biters, the teethers. And there's me – the giant. Our differences are what make us strong. We respect and hold each other in high regard. I appreciate our all-female group. Women and men are different in sickness and in health.
Science is increasingly researching social gender differences in sports. The consensus is that women move more often and more intensively in the company of other women. I give it (almost) my all, but first and foremost I do so regularly. I sweat profusely, moan, grunt, suffer and enjoy it – all at the same time. No, boxing is not for the aesthetically inclined who like to flirt around during training. Boxing is for people who want to grow. This is also what makes the sport so magical: respect and discipline. Values that maketh only masculine man? Nah. Values that make this world a little better.
The fight for control
Does this control translate to outside the ring? No, not really. After periods of intense concentration and consistency, my erratic nature always catches up with me. When that happens, I do nothing – or I do things that aren't good for me. Like let toxic people into my life. Or eat sugar for breakfast and carbs in the evening, don't wash off my make-up, ignore deadlines, argue with strangers on the Internet and pay my taxes late. But still: a small part of my life – the very one I do have under control – is one I fought for. Literally.
---



Health, sexuality, sports and sustainability. Delve into all aspects of this life less ordinary with the right amount of curiosity, humour and a pinch of salt.
---
These articles might also interest you
Skeleton Loader

Skeleton Loader

Skeleton Loader

Skeleton Loader

Skeleton Loader

Skeleton Loader