Double the size for slow-paced pleasure

Pia Seidel
Zurich, on 01.07.2021
Translation:
Octavia Hurst
Glasses so wide you can barely hold them in one hand. Why invent something like that? Because they make you drink slower and enjoy it more this way, according to designer Alex Viert.
Being asked in a restaurant if you want to drink one decilitre of wine or two is not uncommon. But what if you were asked if you preferred a narrow or voluminous glass? Or whether you prefer to drink fast or slow? That's the delightful premise behind «Assemblage», the final project of ZHdK student Alex Viert, which is inspired by contemporary wine culture. The project is made up of various shaped glasses that hold liquids on both sides.
The collection is the result of the trend study Vino: Im Rausch der Nüchternheit (meaning: the highs of being sober), which was created as part of the master's programme «Trends & Identity» at ZHdK. In it, Alex uses five global consumer trends to show how wine culture today is at the crossroads of pleasure and health.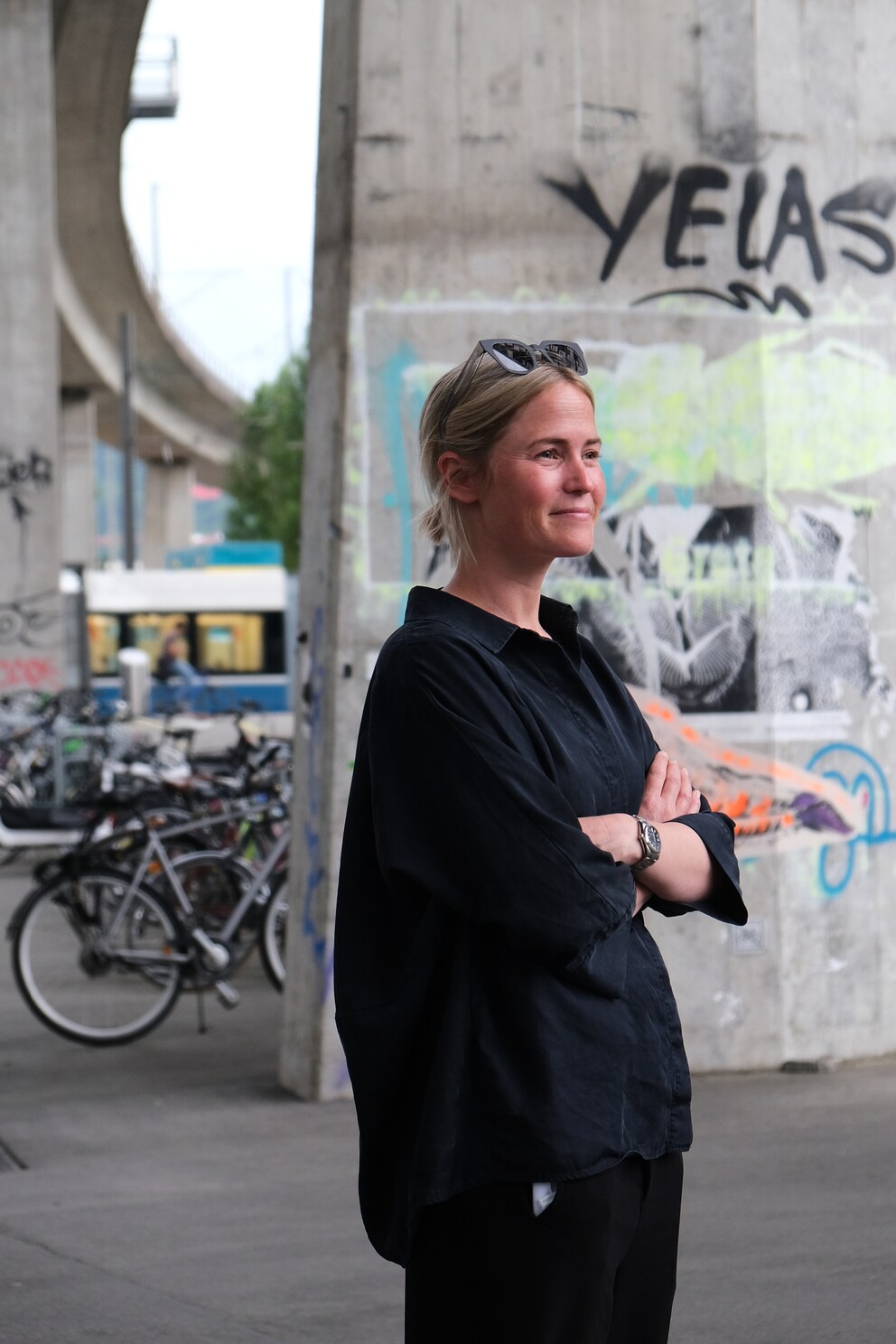 «Covid put the focus back on health,» Alex tells me. This is evident in movements such as the Dry January campaign(article in German) promoted by the FOPH, launched for the first time this year. Or in the growing awareness of wine ingredients.
French fries paired with organic wine and «Wellness Wine»
«Nonchalance Pairing» is one of the trends Alex identifies in the study. «It's about pleasure and how unconventionally wine is served these days. Rules such as ‹no red wine with fondue› or ‹white wine with fish› are broken». An example of this is the pandemic pop-up by Noma, one of the world's best restaurants. When people couldn't eat indoors during the lockdown, Noma served burgers in the garden along with organic wines. «The pictures show people simply sitting on picnic blankets and enjoying their food – far away from white tablecloths and formal attire.» For Alex, glasses should be as laissez-faire. She now prefers to drink her sparkling wine from a tumbler instead of a flute.
«‹Wellness Wine› is another trend and consequence of the free-from trend(article in German). Here. products show what they don't contain, such as gluten-free bread or lactose-free milk,» Alex says. «The ‹health› aspect is the reduction and elimination of additives.» «Wellness Wine» or «Clean Wine» is recognisable through labels such as low carb, low sugar, low sulfite or vegan, and its marketing: «For example, the product is shown with people who are doing yoga.»
Whether casually served or free of additives – alcohol consumption is and remains anything but healthy. There's only one thing left for you to do: reflect on your consumption. «Assemblage encourages you to think about your limit, to seek it, find it, and stick with it – without moral finger pointing.»
Assemblage – the fusion of health and pleasure
While researching and talking to wine fans, the designer realised that she's not alone in her preferences. Many people prefer different shapes and ways of drinking wine. «For example, people like to drink slower, from smaller glasses, or reduce the amount that goes into the glass,» Alex says. «So I came up with the idea of incorporating these strategies – slowing down, shrinking down, and reducing – into the design of new glasses. What would happen if I maded the glass heavier with concrete or inverted the goblet – those were questions I asked myself in the creative process.» Alex bought about sixty glasses at secondhand stores, disassembled and reassembled them, then she knew in what direction her creation should go. She liked the concept of reversing because of its simplicity.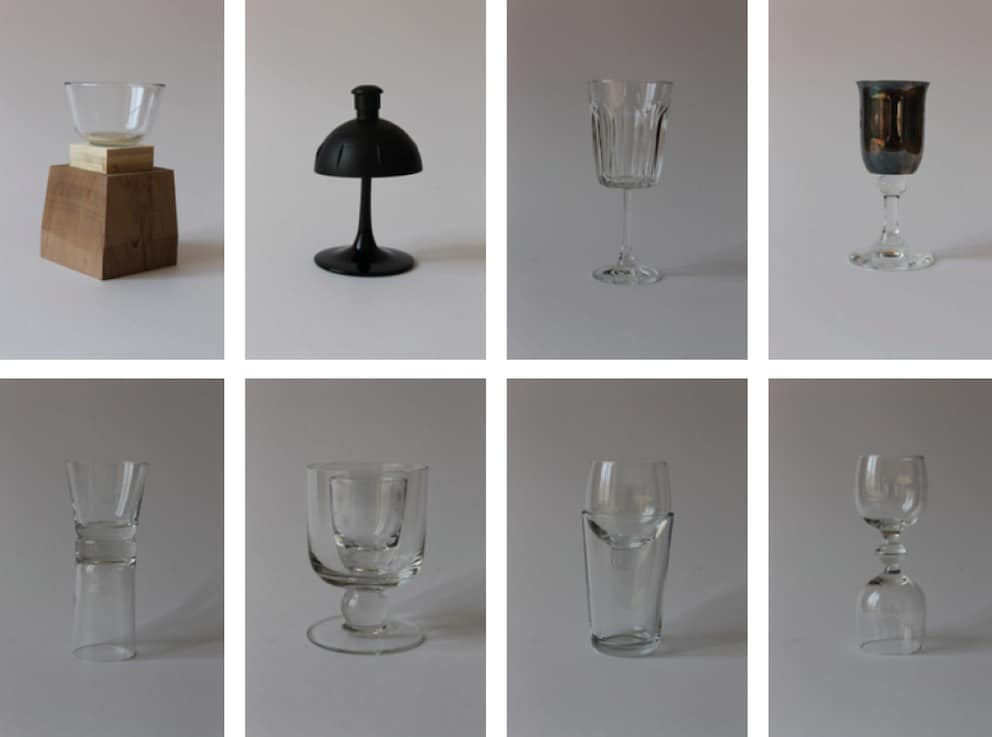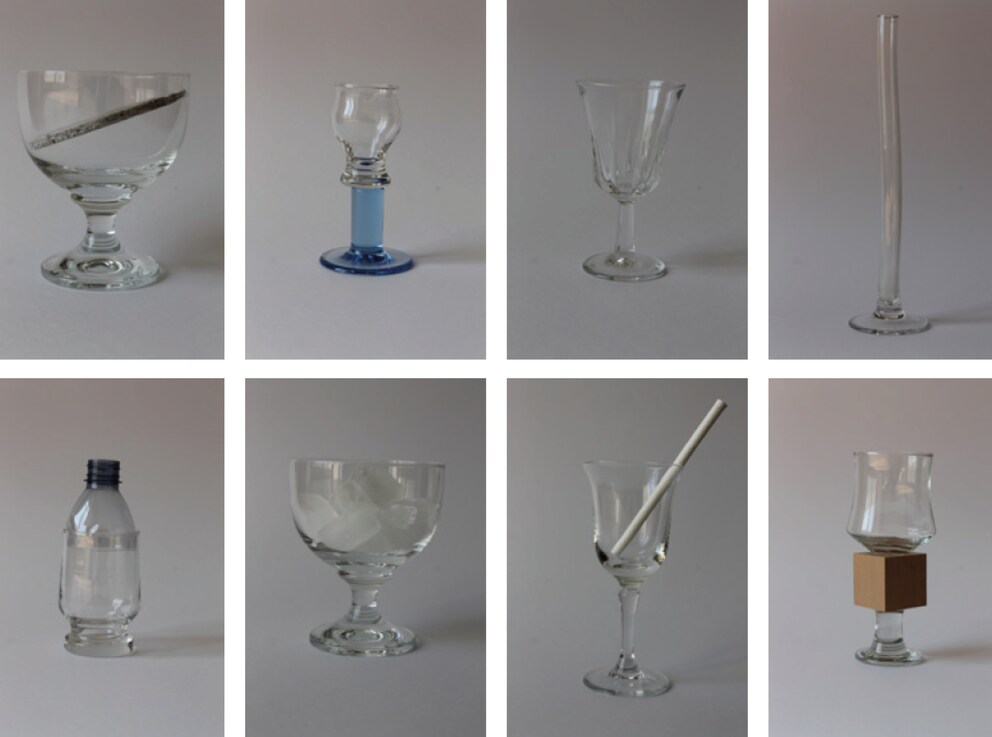 Glasses from the Assemblage collection can be used both ways. Each side has a different volume. With one side you drink more than a decilitre and with the other less. Alex developed three different sizes, because there are different-sized hands and noses and different preferences. The widest model is difficult to hold in one hand. When I go to grab it at the ZHdK diploma exhibition, I need both hands. It feels as if I'm trying to drink from a bowl of wine. This would automatically make me drink more carefully so as not to spill.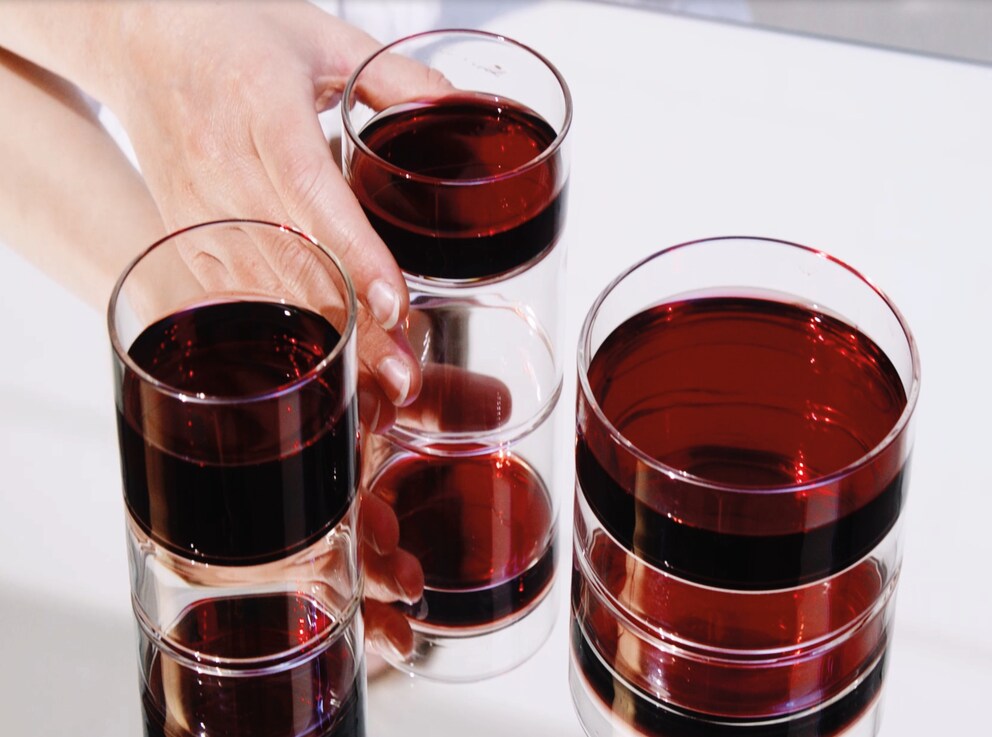 In a next step, Alex would like to publish the trend study and turn the glass series into a marketable product. She pictures them in bars and restaurants that like to try new things and perhaps casually serve an organic wine or two – hoping that the enthusiasm for the designs will spill over to guests.
«Assemblage»
Do you want to drink from these glasses?
Yes, please!
No, thanks
The competition has ended.
---



«There are only two ways to live your life. One is as though nothing is a miracle. The other is as though everything is a miracle. I believe in the latter.»
– Albert Einstein
---
These articles might also interest you
Skeleton Loader

Skeleton Loader

Skeleton Loader

Skeleton Loader

Skeleton Loader

Skeleton Loader