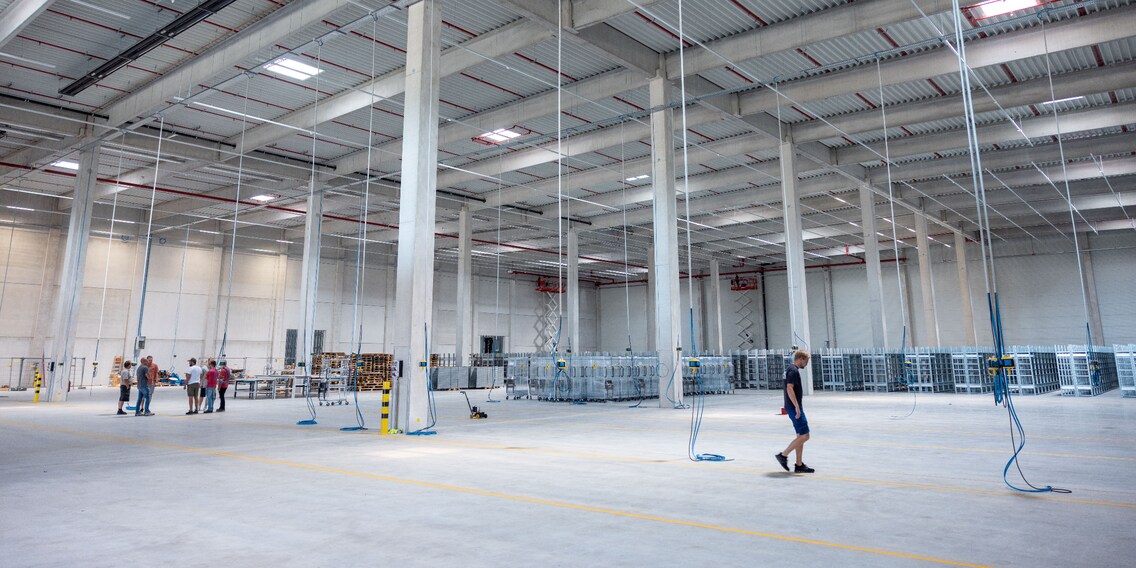 Galaxus opens its second logistics centre in Krefeld

The European online retailer Galaxus has opened a second logistics centre in Krefeld for its galaxus.de and galaxus.at platforms. The new site was inaugurated in the presence of nearby residents, partners and local media in addition to the more than 100 Galaxus Germany employees in Krefeld.
The new «Odilia» logistics centre in Krefeld (North Rhine-Westphalia) will bring business to a new level in the EU. The centre spans 14,000 square metres, has over 100 employees, is located 30 minutes from the main train station and will be used to oversee the delivery of more than a million orders per year. It also means customers of the Swiss-founded retailer will be able to choose from an even greater product line and benefit from improved delivery times.
The warehouse is the second for Galaxus in the area; the first logistics centre of around 5,500 square metres is located in the south of Krefeld. The new «Odilia» warehouse, named after the recently created street «Odilia-von-Goch-Strasse», will be used to supply both customers in Germany and in Austria with the products they order on galaxus.de and galaxus.at.
«Our new logistics centre is a commitment to the city of Krefeld and at the same time a symbol for the growth of Galaxus in the EU», said Robert Brohl, Site Manager of Galaxus in Krefeld and Head of Supply Chain Management at Digitec Galaxus AG. «Not only will customers in Germany and Austria see their orders filled here in Krefeld but so will customers in future EU markets when we further expand.» The business in Germany alone, however, has made the addition of Odilia absolutely necessary. Galaxus, which was launched in Germany at the end of 2018, achieved annual EU sales of more than EUR 100 million in 2021. As Brohl has put it, «The logistics centre in Krefeld-Fichtenhain is bursting at the seams.»
More than a million orders a year
Eckart Preen, Krefeld's head of business and economic development, is delighted with the opening of the second Galaxus logistics centre in Germany. «This expansion once again demonstrates the advantages of choosing Krefeld as a strategic operating centre. Its location and infrastructure enable companies to receive and process their goods quickly and ship them in a timely manner.» Galaxus Germany is also satisfied with this decision. «It's excellent news that management for EU operations is focusing its growth strategy on Krefeld and creating more jobs here.»
Robert Brohl confirmed this statement. «We're planning significant on-site growth. Krefeld will remain our main hub for Galaxus in the EU. In 2021, we delivered 675,000 parcels from Krefeld, and this year we should significantly exceed the million mark.»
A squad of around 20 logistics employees led by team leader Stephanie Oelmann will remain in the Fichtenhain warehouse. Customer service will also continue to be based in Fichtenhain. Most of the employees, though, will move to the new warehouse. That includes the majority of logistics workers and the after-sales service.
Galaxus Deutschland GmbH is part of the Swiss market leader Digitec Galaxus AG. Galaxus Germany currently employs around 100 people in Krefeld and a further 35 in Hamburg. In order to keep up with growing operations, additional staff are urgently needed at both locations (click here for jobs) (in German only).
---
---