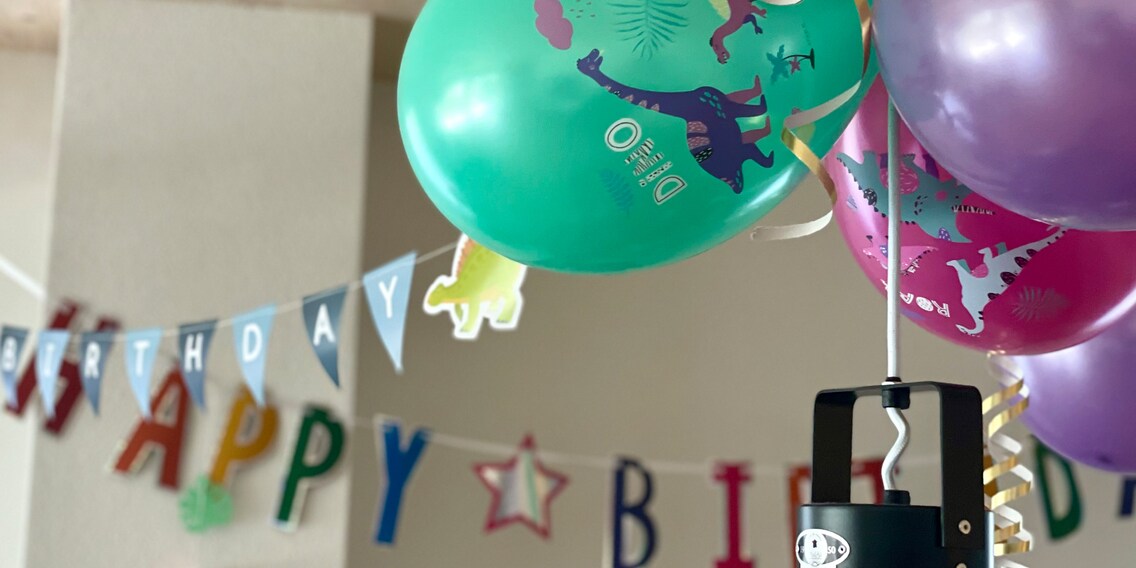 This article was translated automatically.
Help! My children have birthday almost at the same time
Katja Fischer
Zurich, on 19.05.2022
In spring, we are in a state of emergency for a month. My kids are eagerly awaiting their birthdays, which are only ten days apart. In the kick-off to our kids' birthday series, I reveal why the celebrations haven't even been that stressful so far. And why times are getting tougher.
At this point, I was actually going to provide a service article on how to get through your kids' birthdays stress-free. I had intended to present tricks that I've used over the past few years to keep my daughters' celebrations - which are only ten days apart - relaxed. But that's not going to happen.
The fact that everything has gone so smoothly so far was in truth only a fraction of my own doing. Rather, it was due to external circumstances - circumstances beyond my control that will soon no longer work in my favor. In other words: the birthday madness will soon really get going.
Two factors have played into our cards the last two years: one is Corona (what else), the other is the age of our girls. They are only three and six years old.
How Corona served us for once
Our younger one celebrated her first birthday a few days before Lockdown 2020. At the time, the corona virus was brand new, "social distancing" was all the rage, and at-risk groups were consistently protected. So we canceled the party with grandparents, godfather and godmother without further ado - the little one doesn't get it yet anyway - and celebrated with the four of us in the living room.
One year later the stupid virus was still there, but thanks to the passable weather we moved the parties of both birthday children into the garden. The older one's party with her kindergarten friends, on the other hand, was postponed until summer. The bottom line: minus one party during our birthday season. And minus pouf and activity in the house.
Also: minus one birthday cake. Because of the risk of infection, home-made cakes were not allowed in the kindergarten of our elders. Lucky for me as a baking talent. With Weggli and Schoggistängeli mother and children were equally happy.
So happy, in fact, that we kept the simple menu this year as well. "Oh, the ban on baking no longer applies? I didn't realize that. Anyway, the rolls are already ordered now." I'm not sure the kindergarten teacher bought that little white lie on the phone recently.
How age benefited us
So, at most, Corona was only valid as an excuse for not making our own cake in kindergarten this year. Otherwise, nothing stood in the way of our party season this year. Actually.
But since my husband and I are as minimalist as possible when it comes to birthdays anyway, we now intervened on our own authority: We simply combined two of the girls' celebrations into one. After all, the two share grandparents and the godmother of one is the wife of the godfather of the other. So why should the same parties have to show up at our house twice within a few days? Exactly. Win-win for both sides.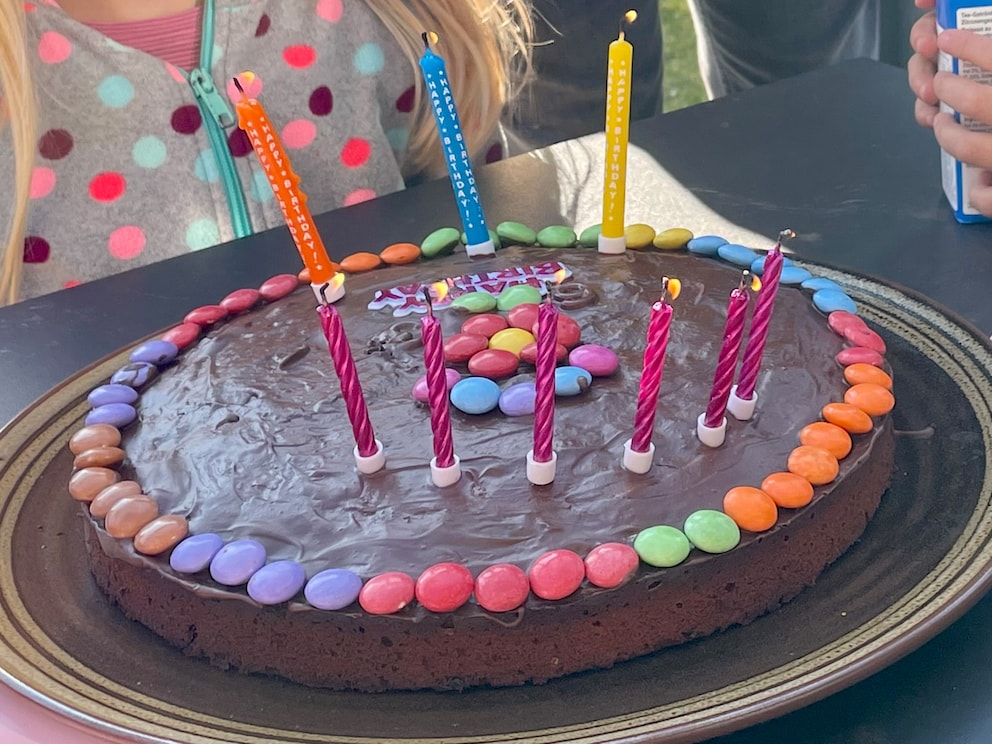 So this year, with grandma and grandpa, godfather and godmother, there was only one party, only one cake and only one "Happy Birthday" song. Instead, several gifts in one chap. The girls visibly enjoyed being able to celebrate this special moment together. And my husband and I patted ourselves on the back for this clever move.
If we hadn't rejoiced too soon.
It's all well and good that we, as parents, don't lay claim to birthday parties with all the bells and whistles - but our girls will eventually. Whether we want to or not. Because they will soon be invited to such XXL parties themselves. By then, at the latest, they will no longer be content to share guests, cake and song.
XXL parties for the kids, booze for the parents
They'll want to have one, if not two, parties each with relatives. Plus one each with their gspänli. Then there are the parties at kindergarten, school and after-school care. All events with decorations to match the party theme and - of course - homemade cake.
I calculate (and freeze): Calculated by rule of thumb, that makes at least eight birthday events! Within two weeks! (And at least twice as many schnapps for me. Whereby, yes, of course, alcohol is not always a solution either...)
But not only the number, also the content will increase. With sack races, treasure hunts or enchanting Smarties, my husband and I will soon be able to pack up. Pony rides, climbing parks or body flying are on the activity program of a children's birthday party these days. Parents rent gyms and forest huts as party locations, bouncy castles and candy bars as side entertainment. And as if that weren't enough, a magician, a clown or a child's make-up artist will drop by during the party.
Children's birthday parties have degenerated into events. And the benchmark is mercilessly high.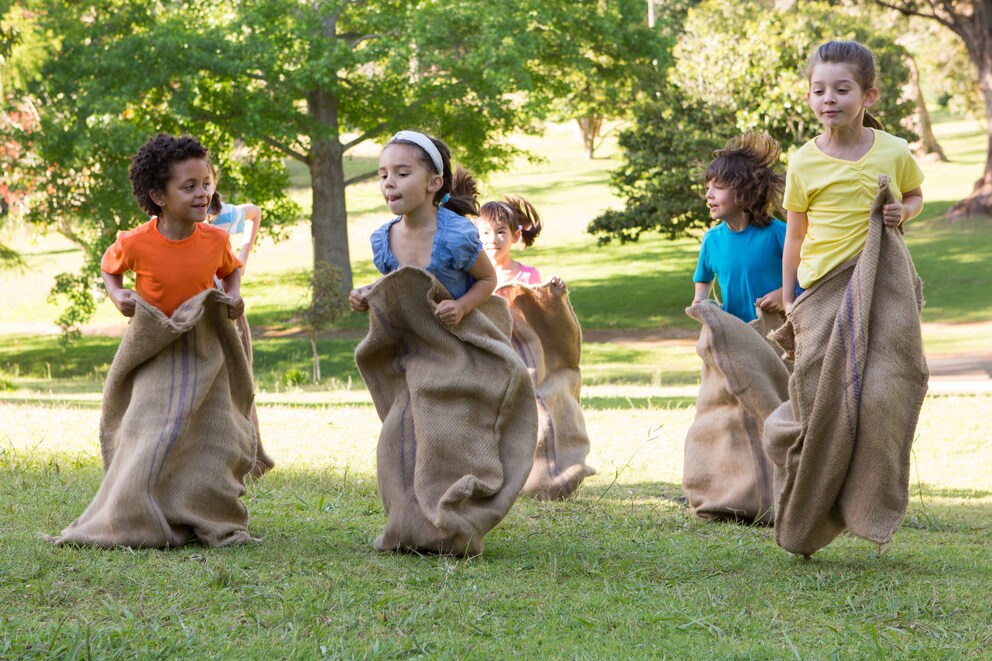 Can we as parents avoid this madness at all? Will we simply have to bow to the theater - in my case, two theaters in quick succession? My editorial colleague Martin, who has children of school age, is already a bit further ahead than I am and will report on his experiences here soon.
Meanwhile, I myself continue to celebrate elsewhere: my child birthday-free season. Until the next state of emergency in spring.
This article kicks off a loose children's birthday series. In the coming weeks, we'll be looking at the topic from different angles, interviewing experts and sharing ideas. Do you have input, wishes or suggestions? Let us know via the comments column or email.
---
Mom of Anna and Elsa, aperitif expert, group fitness fanatic, aspiring dancer and gossip lover. Often a multitasker and a person who wants it all, sometimes a chocolate chef and queen of the couch.
---
These articles might also interest you
Skeleton Loader

Skeleton Loader

Skeleton Loader

Skeleton Loader

Skeleton Loader

Skeleton Loader