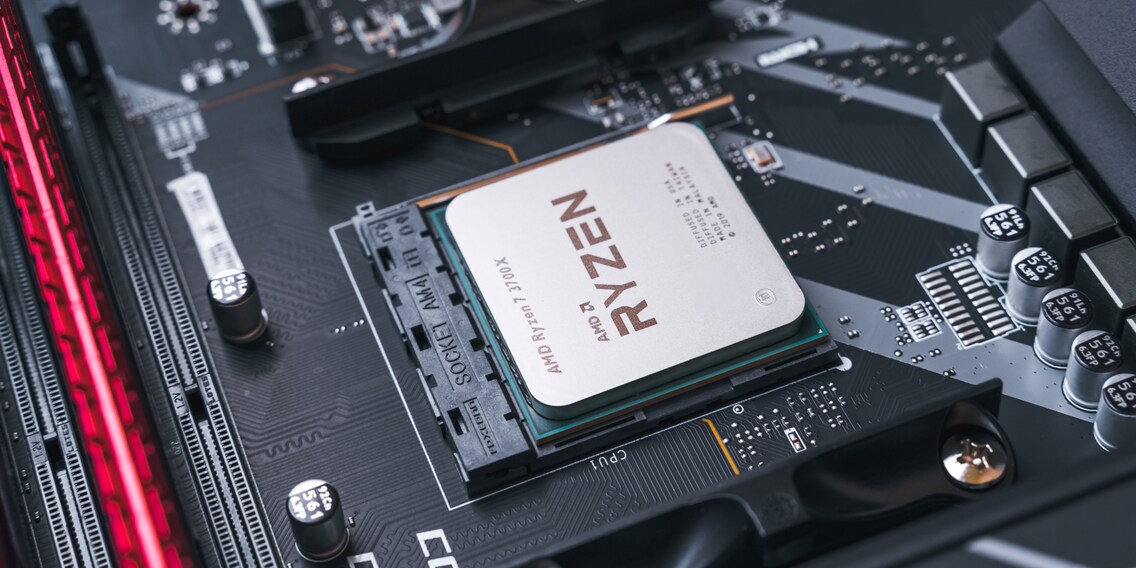 Image: Shutterstock
This article was translated automatically.
Sales of CPUs fall sharply, AMD defies the trend

Samuel Buchmann
Zurich, on 12.08.2022
Sales of desktop processors declined worldwide in the second quarter of 2022 by the most in 30 years. Only chip manufacturer AMD increased its sales and market share.
Sales of desktop processors fell worldwide in the second quarter of 2022 by the most in at least 28 years. Only chipmaker AMD increased its sales and market share.
Sales of PC components are falling. Following poor numbers from Intel and Nvidia in recent weeks, a new report from market research firm Mercury Research shows just how bad: sales of desktop CPUs experienced the steepest decline in Mercury's 28-year records in the second quarter of 2022. The reason, among others, is that PC manufacturers are reducing their inventories and buying fewer new components for their systems.
There are also big changes in the market shares of the various manufacturers. The share of ARM processors, which include Apple Silicon CPUs, has recently fallen slightly compared to x86 processors - from 11.3 per cent in the first quarter to 9.5 per cent in the second. Mainly because of problems in Apple's supply chain.
AMD is chasing Intel
Within the x86 division, AMD in particular stands out: The chip manufacturer was able to increase its market share to 31.4 per cent. That is almost ten more than in the same quarter last year. AMD's turnover rose by 70 per cent in this period. Net profit fell by 37 percent, but according to AMD this is due to extraordinary write-offs in connection with the takeover of Xilinx.
AMD has been on the road to success for three years. Top dog Intel, on the other hand, has recently been struggling with various problems and has had to postpone new processor generations time and again. The result: AMD is chasing more and more market share away from Intel. AMD has made strong gains since 2020, especially in the notebook and server segments. Across all segments, this results in an increase from 18.3 to 31.5 percent in the last two years.
---



Samuel Buchmann
My fingerprint often changes so drastically that my MacBook doesn't recognise it anymore. The reason? If I'm not clinging to a monitor or camera, I'm probably clinging to a rockface by the tips of my fingers.
---
These articles might also interest you
Skeleton Loader

Skeleton Loader

Skeleton Loader

Skeleton Loader

Skeleton Loader

Skeleton Loader