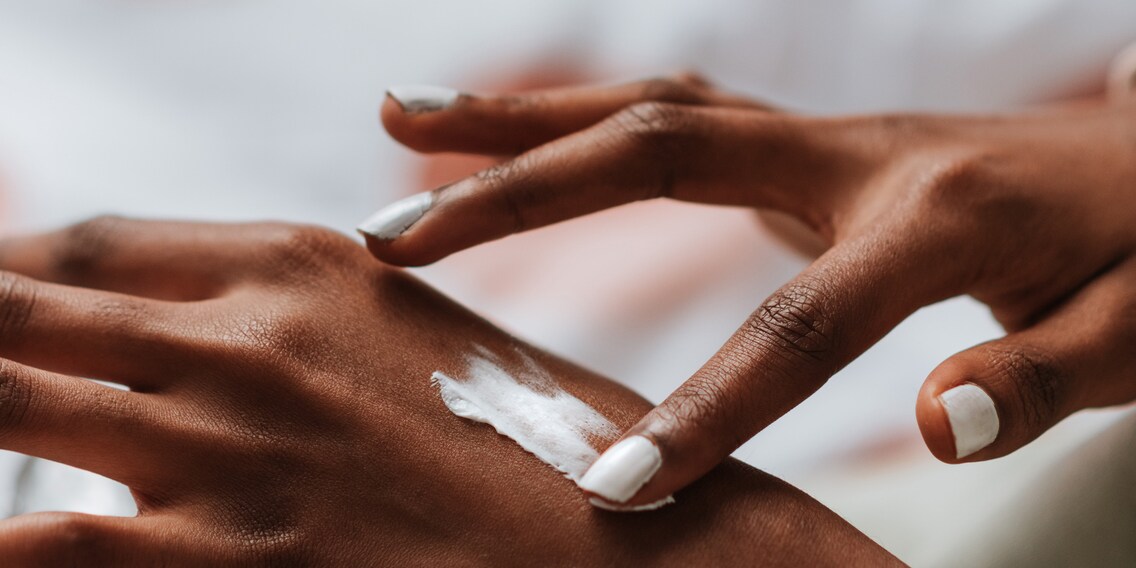 «Unscented» vs. «fragrance-free» – do you know the difference?

Natalie Hemengül
Zurich, on 12.04.2022
Translation:
Veronica Bielawski
Want to avoid fragrances in your face care routine? The two most common manufacturer labels can be quite irritating – even for your skin.
According to the dermatologist Adeline Kikam, fragrances are among the ingredients in your skin care that are most likely to cause irritation. That's not to say that they're problematic for everyone. But people with sensitive skin are better off not taking the risk and instead going for products that don't contain fragrances. But simply looking at the packaging isn't enough. The devil is in the details. According to Doctor Kikam, there's a key difference between the common labels «fragrance-free» and «unscented».
Fair warning: your brain might feel sore after this.
The misleading term «unscented», also «non-scented» or «scent-free», refers only to what your nose perceives. Products with this label have an odourless effect on your olfactory organ. But that doesn't mean there are no fragrances in said product. If the inherent odour of a product is unpleasant, substances can be used to neutralise or mask it. In a nutshell: if a product's label says «unscented», the product is neutral in terms of smell. This means there may still be fragrances that ensure you don't smell anything. Complicated, I know. And it only gets more so.
If, on the other hand, a product's packaging says «fragrance-free», this means no agents were added to the formula in order to give the product a scent or to neutralise or mask odours. In this case, the product may have an inherent odour.
Long story short: if you want to avoid the risk of skin irritation, make sure the product in question is «fragrance-free», and not just «unscented».
Source: I participated in the virtual «CeraVe Dermatologist Skincare Secrets Panel» and will be sharing the most exciting expert info from the discussions with you. Header image: Anete Lusina via Pexels
---



Natalie Hemengül
As a massive Disney fan, I see the world through rose-tinted glasses. I worship series from the 90s and consider mermaids a religion. When I'm not dancing in glitter rain, I'm either hanging out at pyjama parties or sitting at my make-up table. P.S. I love you, bacon, garlic and onions. 
---
These articles might also interest you
Skeleton Loader

Skeleton Loader

Skeleton Loader

Skeleton Loader

Skeleton Loader

Skeleton Loader