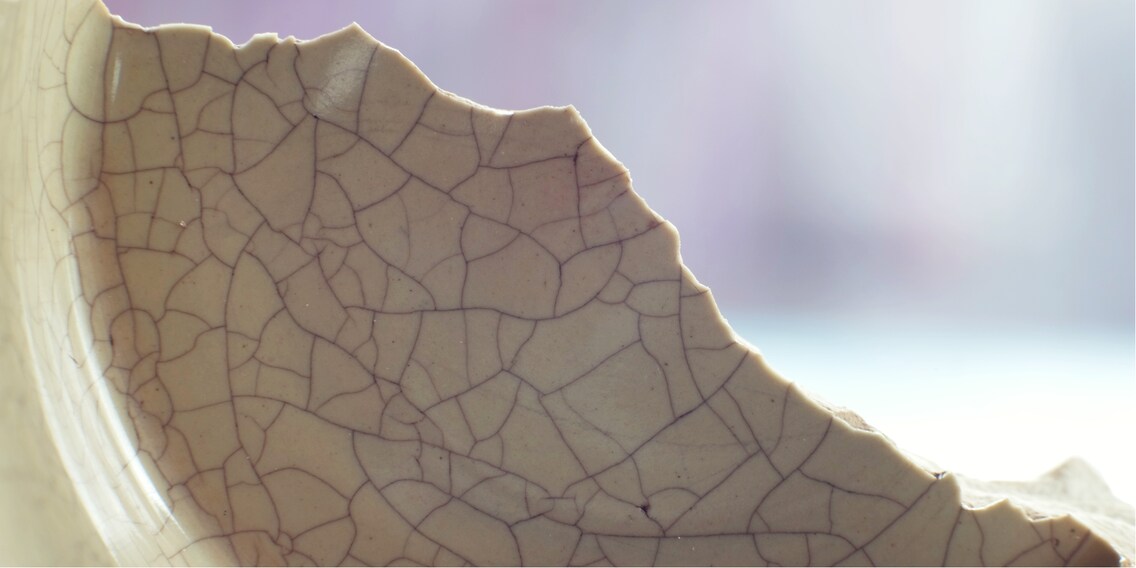 This article was translated automatically.
We want rage dreams - says Pinterest

Pia Seidel
Zurich, on 05.01.2022
More peace in the coming year? No way. According to Pinterest, 2022 calls for spaces where you can let your emotions run wild. Even your anger.
For some it's the gem room, for others it's the rage room. Retreats can look very different, but are currently in vogue among all age groups. That's what Pinterest found out using data collected globally from the previous year.
The platform is known for being where people go to get inspiration for the way they want to live and dwell. Right now, they seem to feel like indulging in their state of mind in the gem room, the rage room or the mini library. "Emotions need space," says the 2022 trend report. "More and more people are taking this motto literally and setting up their retreat for inner balance at home."
I imagine setting up a home library is easy, but what should rage rooms look like in your own four walls? And what's actually behind it?
The concept of rage rooms
The "Rage Room" - read: anger room - is a secured environment where you can blow off steam and smash things without consequences or having to clean up afterwards. In this country, for example, the Swiss company Escape Frauenfeld has been offering a Rage Room package since 2020 to take apart several rooms alone or with another person. The price per person is 44 francs for 60 minutes.
All you need to bring to such premises is pent-up anger. The rest you will find on site: from used clay pots and ceramic plates to old televisions and computers, there are objects lying around everywhere. At Escape Frauenfeld, they come from the surrounding Brockis. As soon as you have slipped into protective gear from head to toe, you choose the tools - a baseball bat, golf club or sledgehammer - as well as the appropriate music. The bigger the things to smash, the more expensive the package usually is. You are also allowed to bring your own emotionally charged objects. After you have destroyed them and in the best case got rid of ballast, the provider ensures order again.
For now, Rage Rooms are still considered an attraction. But if Pinterest users are actually thinking about setting up a rage room as a retreat at home, that would have two advantages. The room could be used indefinitely and would be less expensive. But there would also be a big disadvantage: you would have to clean up after your outburst not only emotionally, but also physically. That puts shards in the way of relief.
Survey
Would you like to rage in a rage room?
The competition has ended.
Why now?
Searches for the English term for "anger dreams" are said to have increased 150 percent in the last year alone. Pinterest doesn't reveal why that is. They only have numbers. It also remains an open question whether people are actually acquiring or exercising everything they're looking for. Therefore, I can only speculate where the interest in "rack spaces" is coming from.
On the one hand, the hype could be related to the pandemic. It's fueling several trends right now. In the interior design sector, Curvy Design or Cluttercore are just two examples. And the uncontrollable situation is also causing rage to flare up. That's where the concept of Rage Rooms sounds enticing: letting it all out and breaking something on purpose. That would give me back control, at least for a moment.
On the other hand, even as a kid, it felt good to let off some real steam - whether trouble was involved or not. Adults lack a bouncy house or a ball pit. Perhaps for this reason, they desire a rage room as a substitute. Regardless, I already prefer a gem room for retreat. I can relax better at the sight of glittering surfaces instead of shards. And for letting off steam, I'd rather do sports.
Survey
Would you set up an anger room at home?
Yes
No
I'm leaning towards the gem room, too.
The competition has ended.
Auftaktbild: Yurij Chaika, Shutterstock
---



«There are only two ways to live your life. One is as though nothing is a miracle. The other is as though everything is a miracle. I believe in the latter.»
– Albert Einstein
---
These articles might also interest you
Skeleton Loader

Skeleton Loader

Skeleton Loader

Skeleton Loader

Skeleton Loader

Skeleton Loader