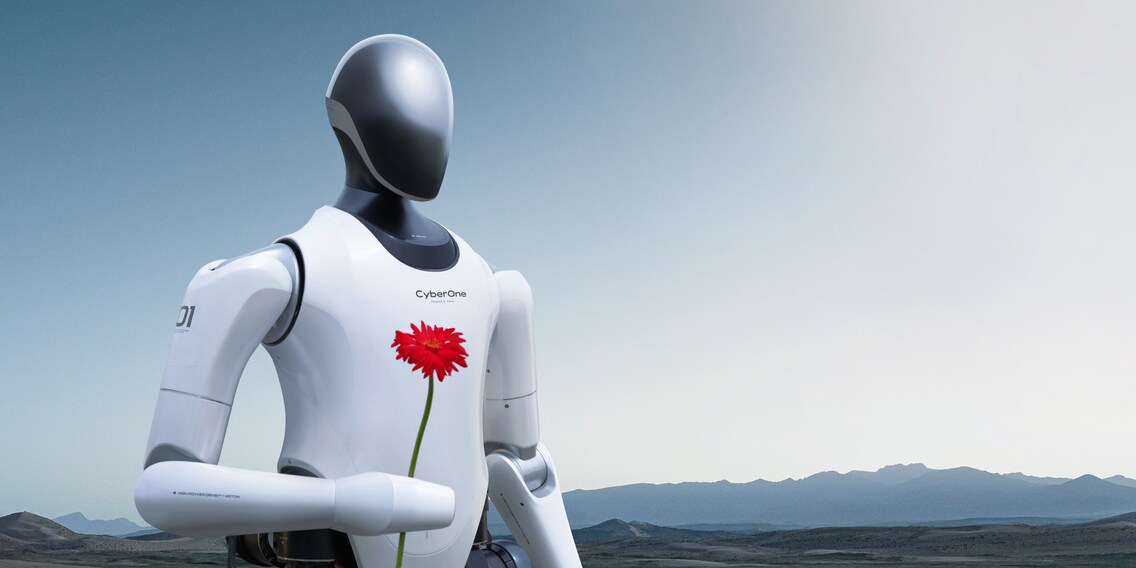 This article was translated automatically.
Xiaomi presents humanoid robot CyberOne

Martin Jud
Zurich, on 12.08.2022
Xiaomi surprisingly introduces the CyberOne. It is the first version of a humanoid robot. The Chinese manufacturer is thus one step further than Elon Musk with his Tesla Bot, which has not yet been seen.
When Elon Musk presented the Tesla Bot a year ago, there was no sign of it - just a dancer in a robot costume. If everything works out, Tesla's humanoid robot should see the light of day this year. Now Xiaomi has beaten the US company to the punch and not only presented the CyberOne, but also showed it. In doing so, the Chinese electronics manufacturer has shown both courage and humour. It is true that the CyberOne can already be bought as it is now. But Xiaomi seems to be aware that it is far from ready and that the road to it can be rocky:
The goal of an affordable, friendly as well as human-like robot that can be used for boring, repetitive or dangerous work is getting closer. On stage, CyberBot presents the flower to CEO Lei Jun after his adventure.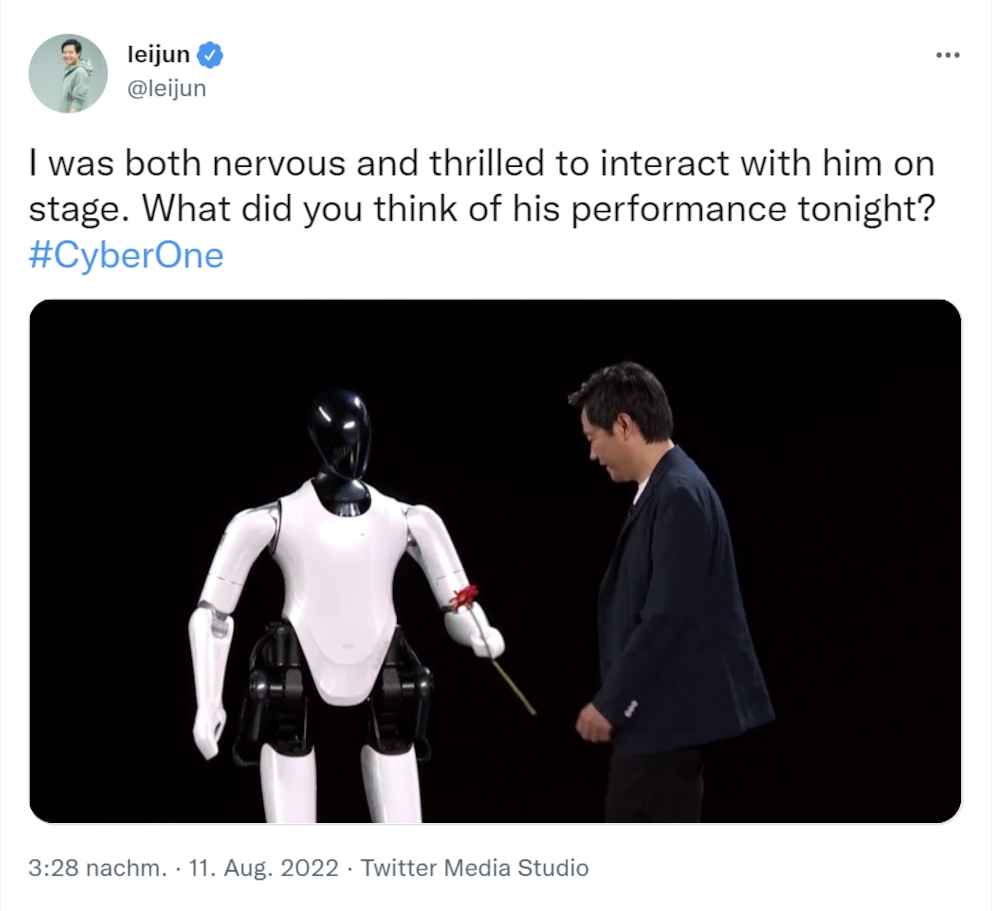 Here's the tweet and the video.
Afterwards, the new friend nicknamed "Metal Bro" pauses for a selfie with his creator. The performance itself, with its C3PO-like steps on stage, seems even more sedate than in the adventure video. Those who have the agility of the Boston Dynamics robots in mind will at best be impressed by the AI. And this despite the fact that the CyberOne also contains advanced technology.
Here is the Boston Dynamics Atlas for comparison:
CyberOne is the second member of Xiaomi's Cyber series - last year, the CyberDog was already unveiled. The "Metal Bro" is 177 centimetres tall, has an arm span of 168 centimetres and weighs 52 kilograms. As far as the agility of the biped is concerned, it has 21 degrees of freedom or independent movement possibilities thanks to 13 joints. The built-in motors are supposed to provide a real-time reaction speed of 0.5 milliseconds and, depending on the type, have a peak torque of up to 300 Newton metres. With a single hand, it can hold up to 1.5 kilograms.
What distinguishes robot concepts like the CyberOne is artificial intelligence. It can express itself via its face, which consists of a curved OLED panel. Two microphones and a depth-vision module help it to perceive its surroundings. AI interaction algorithms ensure that it perceives the room in 3D and recognises people, gestures and facial expressions. It is also supposed to be able to recognise emotions - a total of 85 classifications of ambient sounds and 45 of human emotions are possible. This should enable it to comfort its owner, for example, when he feels sad.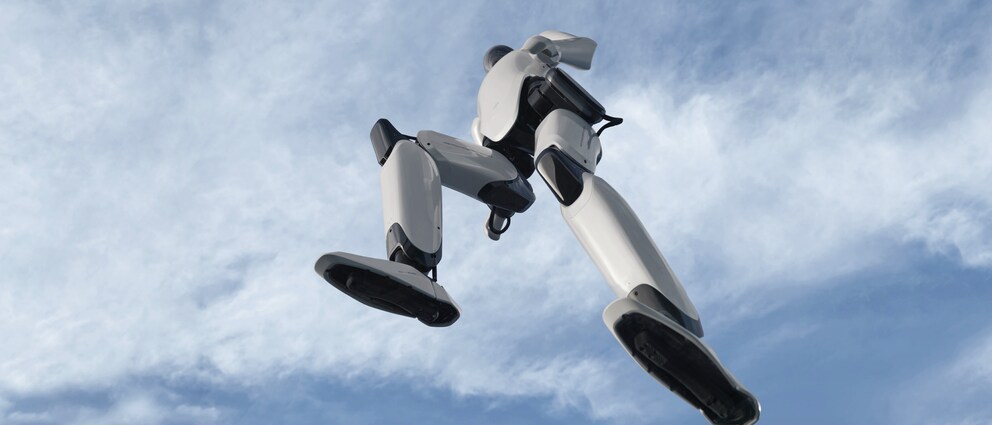 Xiaomi clarifies during the presentation that while the CyberOne can be bought for around 89 000 to 104 000 euros, it will still take time before the product is ready for mass production. At best, mass production will only start with a future model. For the time being, the focus is on further development.
---



I find my muse in everything. When I don't, I draw inspiration from daydreaming. After all, if you dream, you don't sleep through life.
---
These articles might also interest you
Skeleton Loader

Skeleton Loader

Skeleton Loader

Skeleton Loader

Skeleton Loader

Skeleton Loader