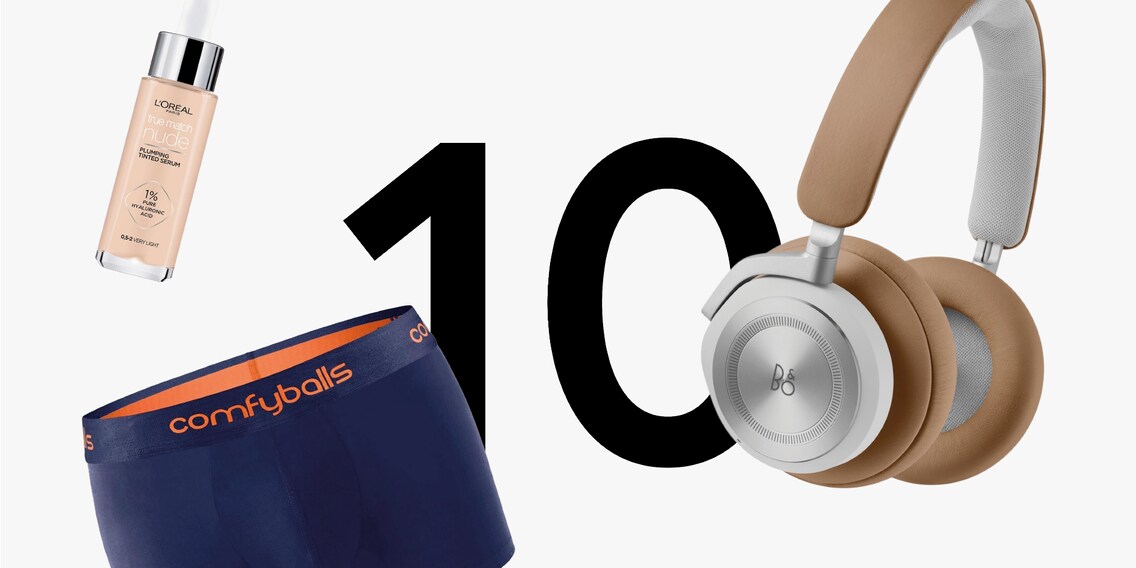 This article was translated automatically.
Ten products we've tested - and now love

Martin Jungfer
Zurich, on 27.12.2021
Hundreds of products land on the editors' desks every year. Only a few of them cause unrestricted fascination. Here is a selection of our favorites of the year 2021.
We test a lot and don't find everything great. But sometimes it happens. Then sober people get creative and their reviews become declarations of love.
1. it went click
Patrick Bardelli, editor for sporting topics, has only been cycling for some time and is still discovering this world anew. He is particularly enthusiastic about magnetic pedals, which we currently do not have in our shop. It is sold out in our shop.
2. it dices so nicely
For Ramon Schneider, an expert in parlour games, there will be no more false luck in the future. He has subjected precision dice to an elaborate test.
3. it sits so much better
2021 was also a year of the home office. Appropriately, Wohnen editor Pia tested a few office chairs - and she got stuck with one.
4. it sounds perfect to the ears
In the home office you need not only good chairs, but also good headphones to. Jan Johannsen, technology editor, has found the ones he finds comfortable and melodious.
5. they exist, the inexpensive OLED TVs
What do you do when you want the latest TV technology but can't spend horrendous amounts of money on it? You buy an LG A1. At least that's what TV expert Luca Fontana recommends after testing LG models.
6. it sounds so good
Katja Fischer, editor for family topics, used her daughter to test the new cookie earphones for kids. At first she was skeptical, then the Kekz was the constant companion.
7. they are justified praises
A foundation that's celebrated among influencers? It happens every now and then - after all, there's a lot of advertising money flowing in the industry. But beauty editor Natalie Hemengül understands the hype surrounding L'Oréal's serum foundation.
8. it kneads, stirs, weighs and warms so well
In addition to her fashion expertise, editor Vanessa Kim is an ambitious amateur baker. In this capacity, she tested a luxury kitchen machine from Kenwood and found it to be good.
9. it also works without a mattress
You made your bed, now sleep in it. So the saying goes. Editor Carolin Teufelberger gave her boyfriend a tatami mat to test and almost lost him to this Japanese straw mattress.
10. everything is finally in the right place
Before I joined Galaxus, I never imagined I'd be an underwear tester. Now I have. And the Comfyballs have been the new standard in the underwear closet ever since. They hold a man's most valuable items in place.
Editors' favourites at a glance
You rely on the judgement of our editors? Great, thanks. Here you'll find all the products that became favourites in 2021 - if they're still available in the shop.
---



Journalist since 1997. Stopovers in Franconia (or the Franken region), Lake Constance, Obwalden, Nidwalden and Zurich. Father since 2014. Expert in editorial organisation and motivation. Focus on sustainability, home office tools, beautiful things for the home, creative toys and sports equipment. 
---
These articles might also interest you
Skeleton Loader

Skeleton Loader

Skeleton Loader

Skeleton Loader

Skeleton Loader

Skeleton Loader