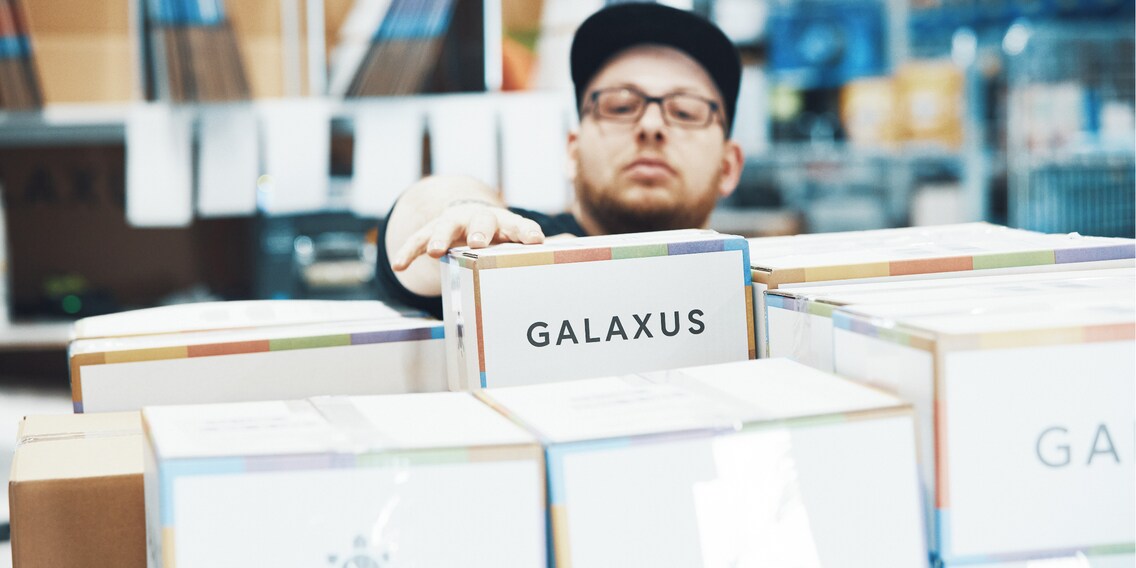 What Galaxus stands for

Galaxus is more than an online shop. It's also a consumer magazine with a lively, competent Community. The in-house editorial team isn't influenced by anyone; they put products through their paces and write honest reviews. If a product doesn't convince them, they say so – irrespective of any loss of sales. If a question still remains unanswered, the Galaxus Community usually provides answers within a few hours.
Galaxus Deutschland GmbH was launched on the domain galaxus.de in November 2018. The German subsidiary of the Swiss e-commerce market leader Digitec Galaxus AG has its headquarters in Hamburg and operates its own warehouses in Krefeld. The Galaxus online shop offers customers quality products by top brands at consistently low prices. The range currently includes the categories IT + Multimedia, Office, Home + Kitchen, Interior, Sports, Toys, DIY + Garden, Health + Beauty and Love + Play.
Mission
Galaxus enables a comfortable and efficient shopping experience at consistently low prices. At the same time, Galaxus offers a comprehensive platform for inspiration, information and communication that invites customers to exchange ideas with other Community members.
Online shop
Galaxus offers quality products by top brands at consistently low prices. Clever filter options and complete product data help customers find exactly the right products for their needs.
Community
The Community is where members have their say by rating products or asking questions. Answers are usually provided by other Community members within just a few hours. All articles featured in the magazine have a comment section, allowing Community members to exchange opinions and create a helpful source of information.
Magazine
Galaxus doesn't do marketing blah-blah: the in-house editorial team is independent, tests products with a critical eye and is honest about the result, even if a product comes off badly.
Galaxus and the tortoise
The name Galaxus stands for our complete range and a whole new shopping experience – a department store universe that's just a click away. So, it's no coincidence that the tortoise is our logo. In many ancient cultures, the animal is said to carry the whole world and even the universe on its back. It's also regarded as sturdy, reliable and clever. These are the characteristics Galaxus is striving for. We aim to bring together a compact and competent universe of products in one place and to allow customers to enjoy a shopping experience that's efficient and tailored to their needs.
Awards and seals
Galaxus has won several awards for its entrepreneurial performance and reliability – here's a list of awards. The EHI Retail Institute in Cologne, which is supported by retail companies and associations, recognised Galaxus as a «Verified Online Shop» in 2023.
Values and history
Rigid hierarchies, restrictive department boundaries and paralysing bureaucracy – that's everything we don't stand for. We value teamwork, meet everyone at eye level and are obsessed with mastering challenges efficiently and effectively. Find out more about our values here. You can find out about our exciting company history, which began in the year 2000 with three friends and their gaming PCs, here.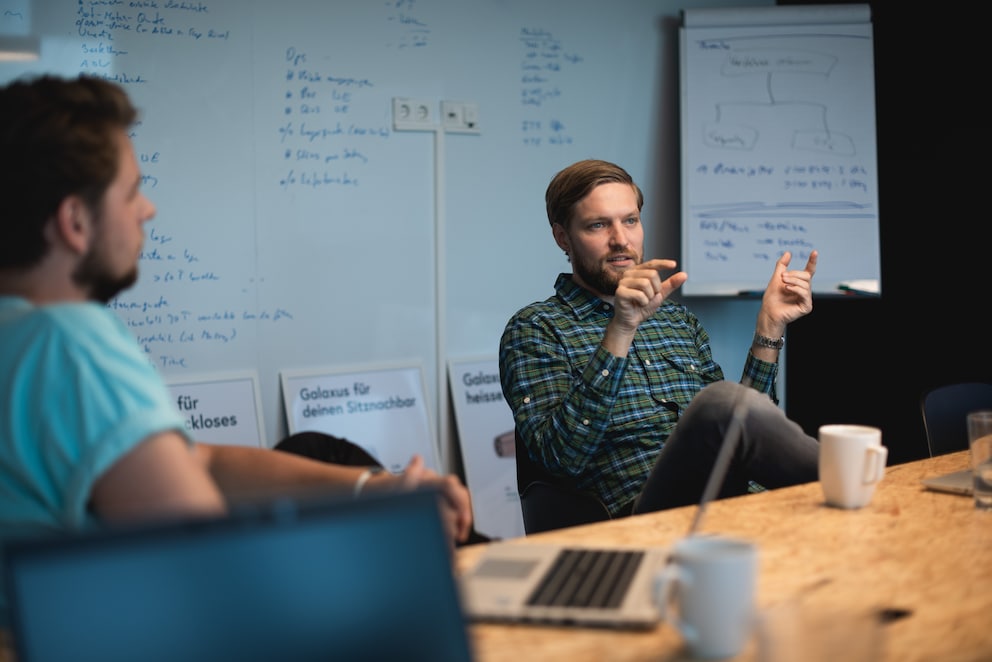 Facts and figures about Galaxus Deutschland GmbH
Founded: November 2018 (Digitec Galaxus AG in Switzerland was founded in 2001)

Managing directors: Michael Stolle, Florian Teuteberg

Headquarters: Hamburg

Logistics centre: Krefeld

Employees: approx. 200 (throughout Europe: > 2,500)

Annual turnover: > 100 million euros net (2021)

Product range: > 2.4 million products

Customers: > 1.4 million
---
---