Best DIY products in the Drill bit insert category
On this page you'll find a ranking of the best DIY products in this category. To give you a quick overview, we've already ranked the most important information about the products for you.
1. DIY SDS-plus-5X drill 14x100x160, mm 1 pc.
Bosch 2 608 833 816, Uso appropriato: Martello perforatore, Tipo di punta per trapano: Hammer drill bit, Diamtro della punta del trapano: 1,4 cm. Numero di punte per trapano: 1 pz. 
2. DIY Professional hammer drill SDS plus-3 (for concrete, 12 x 150 x 210 mm, accessory hammer drill)
Bosch 2 608 831 033. intended use: Drill bits, Rotary hammer, Type of drill bits: Twist drill bits, Drill diameter: 1.2 cm. Number of drill bits: 1 piece(s).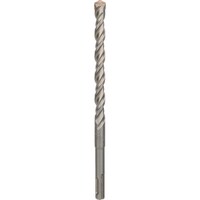 Drill bit insert
DIY Professional hammer drill SDS plus-3 (for concrete, 12 x 150 x 210 mm, accessory hammer drill)