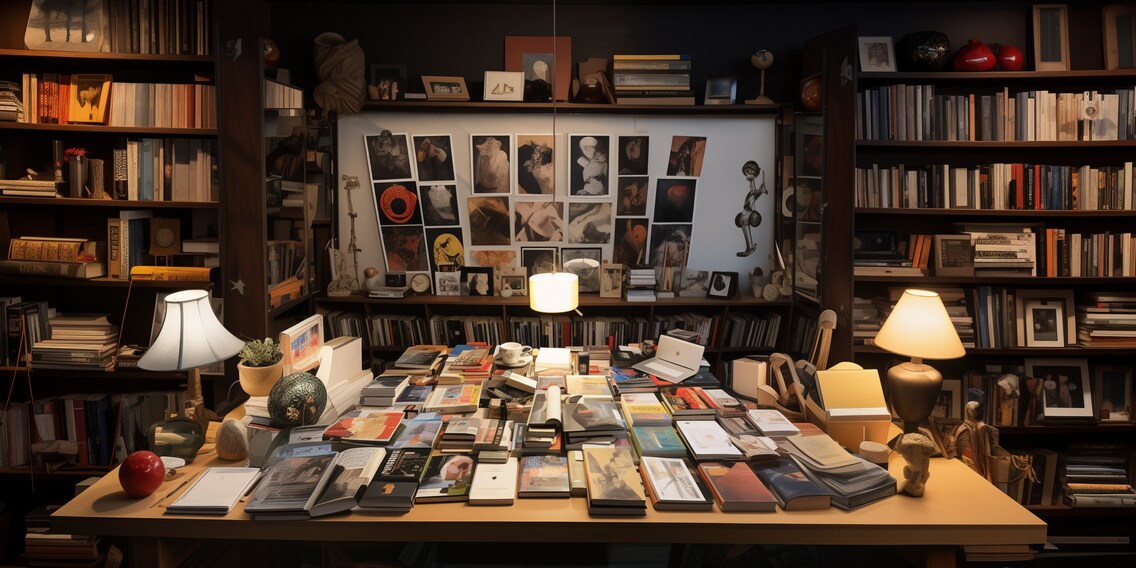 Picture: Midjourney
Galaxus launches new book and magazine range

Fancy reading a copy of Gala, Focus, Playboy or Kicker? How about National Geographic? Then you'll be pleased to know galaxus.de has rolled out a selection of magazine subscriptions. At the same time, the shop's Office + Stationery category has been expanded to include a Media subcategory. As of launch day, more than 69,000 books are available for purchase.
Bill Gates was right about a lot of things. However, when he predicted in 1990 that the print press would die out in the year 2000, he got it badly wrong. And just as well. After all, what's a football fan without the latest edition of Kicker? What's a finance guru without their trusty copy of Capital? What's a computer nerd without PC Games or PC Magazine? As of today, 112 magazine subscriptions are now available to buy on galaxus.de. «Depending on the publication, it's possible to take out both print and digital subscriptions,» explains Stéphane Walker, Junior Portfolio Development Manager at Digitec Galaxus.
Bringing magazines into its range is a pilot project Galaxus wants to learn from. Galaxus.de is the first of the company's shops to feature magazines; they're not yet available in Switzerland or on other Galaxus shops such as those in Austria and France. Stéphane says, «Trialling products like these is exciting because, as far as I know, no other comparable marketplace in Germany has a range like it. The process of getting everything set up has also involved plenty of learnings and takeaways for me.»
Books now available in Germany
Following the example of the Swiss shop, Galaxus has launched a selection of books in Germany. More than 69,000 titles are already available, including children's books, novels and biographies. Crowd-pleasers like The Harry Potter Wizarding Almanac, Britney Spears' autobiography The Woman in Me, Elon Musk's biography and Lord of the Rings also make an appearance. While Galaxus takes partial ownership of the range, some of it will also be sold by other retailers on the new galaxus.de marketplace.
Anne Limper-Menapace, Portfolio Management Leader at Galaxus in Germany says: «We're still relatively new to the book and publishing industry. We're currently building up our product ranges internationally and very much still learning about processes, shop structure and system requirements. Nevertheless, launching a range of more than 60,000 books is a big first step, and we have high hopes. We're optimistic that we'll be able to make even greater progress over the course of the next year and expand our range even further.»
---
---